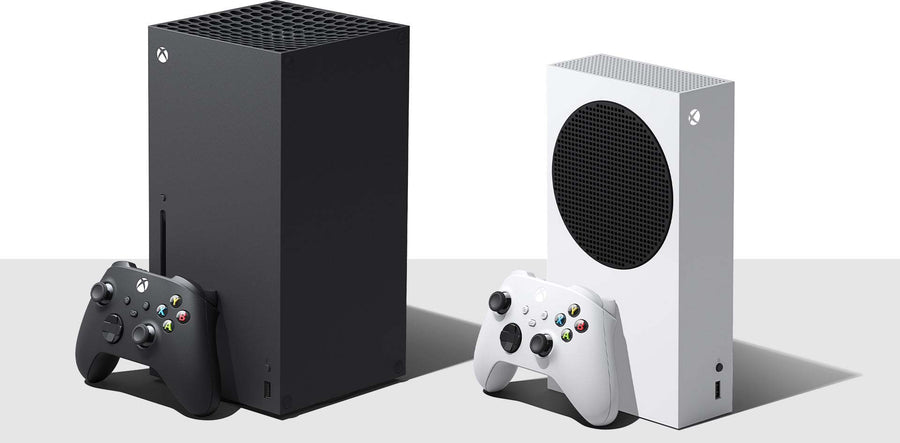 Xbox Series X – Fastest Console Ever Made
The Xbox Series X makes use of its potent specifications to lower load times dramatically, enhance game performance, and boost visual fidelity.
The Xbox Series X is more graphically powerful than previous consoles in a variety of ways.
Xbox Series X provides higher resolutions and frame rates, as well as more detailed characters and environments.
The Xbox Series X was created for a console generation that puts the player at the core of its design. The Xbox Series X, which will be available this Christmas season, will raise the standard for performance, speed, and compatibility while letting you carry your gaming history forward and play thousands of titles from four generations.
Xbox recently had the chance to examine some of the technology driving the Xbox Series X more closely and speak with the team about the decisions they made when defining the next generation of gaming. The team discussed every aspect of the console for an entire day, from the unique processor and latency fixes to backward compatibility and cosmetic improvements.
Most Powerful
The team behind Xbox Series X set out to create the most powerful Xbox ever, which sparked several discussions on how to define power in the upcoming console generation. Power in previous generations has been mostly defined by advancements in graphics, like the switch from 8-bit to 16-bit graphics, 2D to 3D, SD to HD, and finally 4K.
Higher Frame Rates
Gamers today are seeking an increasing number of games that run at 60 frames per second (fps), have excellent visual fidelity, and have accurate, responsive input. To maintain high visual quality without sacrificing frame rate, developers have devised innovative solutions, such as dynamic resolution scaling. However, this is frequently done to get around the restrictions and limitations of current-generation technology. The Xbox Series X is going to revolutionize all of that. But improving the visual appeal of games is not the only goal. Making games play better is also a goal.
A Superb piece of Hardware
When the Xbox Series X first debuted, it didn't seem like a necessary purchase. However, since then, Microsoft's newest platform has advanced significantly, and unexpectedly, it only required a few more upgrades to make the price tag worthwhile. Although it has always been a superb piece of hardware, it is now well worth the cost.
However, the Xbox Series X had been devoid of the wow factor necessary for a strong first impression until lately. Additionally, it was difficult to get the most out of Microsoft's newest system due to the obvious absence of exclusive games, especially given the PS5's numerous exclusive games and the system's intense competition. Additionally, utilizing the Xbox One interface didn't help.
When you first start up the flagship Xbox, it is natural to feel a little underwhelmed, but it doesn't take long for the significant upgrades to become apparent. Importantly, the Xbox Series X now has a selection of titles that highlight the capabilities of Microsoft's latest technology. The Series X is best displayed in Halo Infinite, Forza Horizon 5, Psychonauts 2, and Microsoft Flight Simulator.