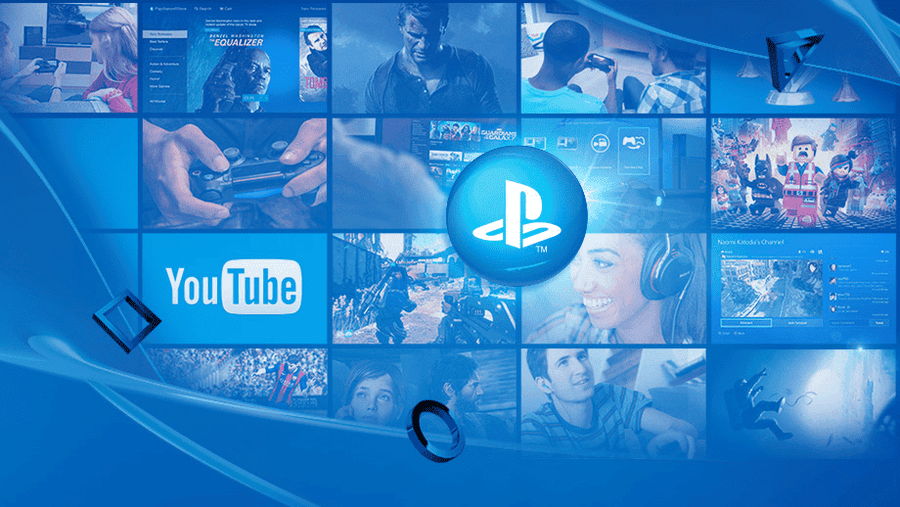 How to Get Games in New Region?
 How to Get Games in New Region? 
You can change your

 

PSN region

 

to access all the games and shows you want if you're sick of missing out.
Users cannot change the region on their current PlayStation account but can do so by making a new user account.
Users should establish a new payment method before start using their new PlayStation account to play games or watch television.
You may buy games and apps from the PlayStation Network for your PlayStation console. The store has thousands of games depending on the user's location therefore, customers frequently have very different experiences. As a result, certain nations benefit from better and more affordable bargains, early access to freshly released video games, and even access to some content restricted to other nations. It is particularly unjust given that, depending on where you live, the price of the same game in one region might vary by up to 50%. Due to these factors, you may be interested in learning how to change the PSN region on PS4 and PS5 in 2023 to get access to better prices, early-access titles, and a lot more.
Although PlayStation may boast the best exclusives of any gaming system, there are limitations placed on you as a player. One is to wait for a game to get released in your nation before downloading it. If you enjoy watching movies on your PlayStation, you understand the annoyance of being unable to access fantastic shows on Netflix, Hulu, and other apps.
How to Change the Region of Your PSN Account?
Become a Ghost by registering.
Generate a new PSN account.
Provide the specifics of your new location.
Purchase titles from the PlayStation Shop in that area!
How to Switch Region on the PS4 and PS5?
You cannot change the region on your current PlayStation account, but you can do so by making a new user account. Remember that your current games and achievements won't likely be accessible on the new account. Moreover, you won't be able to use your old account to access the new games you purchase on this one. Ensure that you purchase any DLC using the same account that you used to buy the base game for it to work! To create a new account and change your region on PS4 and PS5, follow these steps:
Instead of signing into your account when your console is on, choose New User.
After accepting the User Agreement, scroll down to the bottom of the page. Decide on Are You New to PlayStation Network? Create a profile.
From the dropdown menu, select a region.
Verify that it is the same nation that you wish to purchase games and other products.
Choose your favorite language and fill up your contact information.
You must establish a new payment method before start using your new PlayStation account to play games or watch television. It is critical since your PlayStation prevents you from purchasing games with a local credit or debit card.
How to Get PS4/PS5 Games from The PlayStation Shop in Another Country?
It is not sufficient to create a new PlayStation account in the desired region to begin playing. Only credit cards or PayPal accounts issued in the same country as your account are accepted by Sony for game purchases. The area details you select, are used to create a new Paypal account, but that's a difficult choice. Just purchasing gift cards on the PlayStation website and using those is significantly simple. The easiest is Amazon, but you may also try Walmart or GameStop. How to do it?
Register for a VPN service like CyberGhost. For the device you're using to purchase the gift cards, you must download the appropriate app. Fortunately, CyberGhost VPN offers applications for main operating systems, including iOS, Android, Windows, macOS, and Linux.
Start the VPN and choose a server in the desired area. In 91 countries, CyberGhost VPN has more than 7400 servers. One should be simple to locate at the location of your choice. Go to the PlayStation Gift Cards website and select the desired gift card by clicking Purchase Now. You cannot redeem a physical gift card; you must choose a digital code gift card.
Choose a merchant. There will be a new tab available on the store's website. Ensure that the gift card is a digital code and not a physical one. After that, click Continue Shopping and Add to Cart. For this to function, you might need to open a brand-new account with the retailer.
Open the PlayStation Store by logging into the new PlayStation account you just made on your PS4 or PS5.
Enter the 12-digit code from your email after selecting the Redeem Codes button from the scroll-down menu.
Purchase some fantastic new games!
How to Access International Content?
The libraries of streaming services like Netflix, Amazon Prime, and Hulu are divided by nation. You cannot stream the same television programs and films that individuals in Australia may if you reside in the UK. With a VPN, you can access streaming libraries from other nations just as how you access new games on your PlayStation. Changing your IP address will trick these.