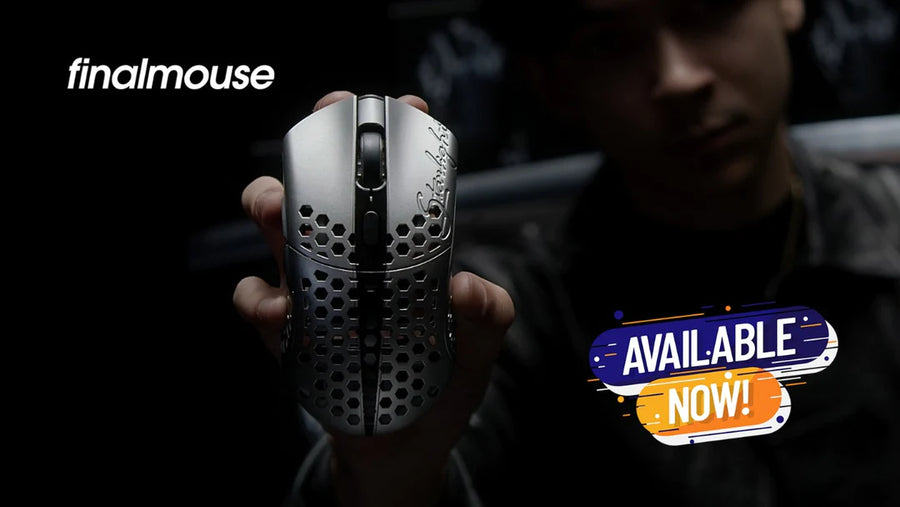 Wireless Mouse: Price, Wireless Keyboard and Mouse | Logitech Mouse
The best wireless mouse provide ergonomic conveniences to enable extended gaming sessions, glitzy features, programmable buttons, and DPI.
An expensive wireless mouse is a go-to device for expert gamers who rely on it to take the ideal headshot or spend hours playing the biggest MMO.
Logitech wireless mouse offers solutions for everyone, anywhere with its selection of top-of-the-line designs and technology in use
These days, mice range in price from less than $10 to more than $300. These prices cover the majority of mice. Many accessible wireless mice work well. For instance, the Logitech G305 Lightspeed Wireless Gaming Mouse, which retails for about $40, has received rave reviews for some of the company's wireless mice. Depending on what you desire, the pricing of the different Logitech wireless mice varies. Another well-liked option is the $79 Apple Magic Mouse, which is available in either black or white. The black Apple wireless mouse, meanwhile, costs $99.The brand and characteristics of a gaming mouse will determine how much it costs. Some companies, like Logitech, command higher prices because their mice are well-liked. Better performance characteristics like faster polling and tracking can be found in more expensive gaming wireless mice.
Price of Logitech Mouse
The best computer peripherals are made with specific tools and knowledge. The development team at Logitech has worked with numerous individuals from all around the world. Since they have so many features and high-quality components, Logitech devices are pricey.
Logitech is one of the top manufacturers of computer accessories in the world thanks to decades of the invention. because it keeps a commanding market share by transforming computer accessories into tools that support innovative working methods.
Although Logitech's products also promote corporate mobility and productivity, comfort and dependability have always been the company's top priorities. For instance, while laptops may increase employee mobility, they are also being held responsible for an increase in back, neck, and shoulder issues. This can be avoided with a well-designed workstation.
Wireless Logitech Mouse
A budget-friendly wireless all-arounder is the Logitech G305 lightspeed. This mouse seems to be another gaming mouse; therefore, it has good sensor performance and clicks latency. It blends in well in a home or business setting, though, as it doesn't have any flashing RGB lighting or an overly aggressive gaming aspect.
It is well-built, and several of Logitech's higher-end products are very similar to it. A range of colors is also available to complement your environment. The symmetrical design is comfortable for both right- and left-handed people, and it is compact enough to fit into most laptop bags for use while traveling.
Wireless Keyboard and Mouse Price
Everyone requires a keyboard and mouse, but most individuals can find one that works effectively without investing a lot of time, money, or effort. For the majority of us, a go-to combination must be both reasonably priced and extremely useful. The Logitech MK850 Performance wireless mouse and keyboard is our top recommendation and is the most popular mouse and keyboard set overall. Nevertheless, there are both finer and more expensive sets available on the market than the MK850.
Affordable Wireless Mouse
Because it stealthily provides many of the same functions at a far more affordable price point as more expensive versions in Logitech's productivity-focused MX series, the Logitech M720 Triathlon is a remarkable choice for any professional on a limited budget. Due to its ergonomic, right-handed design, it is excellent for all hand sizes and the majority of grip patterns. By connecting this mouse to a USB receiver or Bluetooth device, just like the MX Master mouse line, you can wirelessly connect up to three devices at once.
Best Logitech Cheap Mouse
If money is tight, we suggest the Logitech M325, which is about as simple a wireless mouse as they come. These $30 extras are small peripherals that go great with computers. Any pocket or bag, including a backpack, can accommodate it. You hardly ever need to change its batteries because they last for more than a year.
Conclusion
The greatest mouse provides ergonomic conveniences to enable extended gaming sessions, glitzy features like special lighting effects, programmable buttons, and DPI and response speeds that set the standard for the industry. For the priciest gaming mice, money can buy, and