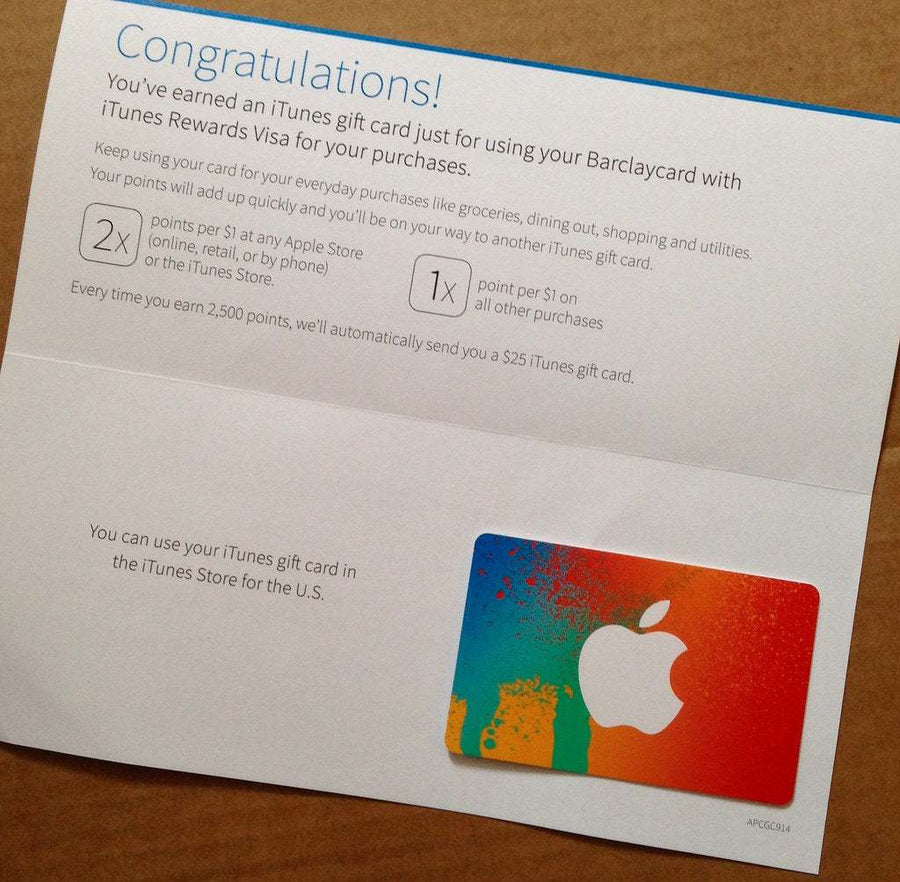 What is Apple iTunes Card? – Buying iTunes Card Online with Debit Card
Before using your iTunes Gift Card to make purchases at the iTunes store, you must register it with the bank or organization that issued it.
Apple iTunes offers several options from which you can select the one that suits you the most.
Buying discounted iTunes gift cards online is a smart strategy for getting discounts on services like Apple Music.
People having an iTunes Music membership can transfer files from a playlist on a CD and print a list of the songs in a playlist for various businesses.
Because all you need to redeem an iTunes gift card is its identification number, using one is rather simple. Given that they are handled like credit cards, using a Visa or MasterCard gift card entails a somewhat different procedure. Before using your gift card to make purchases at the iTunes store, you must register it with the bank or organization that issued it and supply your name and address. Few, if any, online retailers allow you to use an unregistered Visa or MasterCard gift card to make purchases.
Step 1
Check the back of your Visa gift card for a website link or toll-free phone number before using it to purchase iTunes credit. Then, launch your computer's web browser and navigate to that website or dial the number directly.
Step 2
If you haven't registered a card on this website before, create an account. Log in to your account if you already have one, then follow the on-screen instructions to register your new gift card. The operator will also walk you through the process if you call the toll-free number.
Step 3
To register your gift card and make it usable for online transactions, click the appropriate link or tell the operator.
Step 4
Enter the essential information, including your gift card number, first and last names, address, city, state, ZIP code, phone number, and country.
Step 5
Keep in mind how you input this information precisely. When you make purchases online, including ones from the iTunes Store, this information will be used to authenticate your card. Your card can be refused if you type "Street" instead of "St." as an example. The simplest way to remember this information is to just write it down or quickly screenshot the website before leaving.
Step 1: Open iTunes on your computer to get started.
Step 2: To access your account, click "Store" and then "Sign In."
Step 3: Enter your password and Apple ID. Once you click "Sign In," you will be in your account and have access to the options.
Step 4: After selecting "Store," select "View My Account." A second time your password will be required. To make one last verification, enter your password once more.
Step 5: Choose "View Account" option and it will prompt you to "Edit Payment Information."
Step 6: Choose "Visa" to pay with a Visa gift card. Enter the credit card number in the "Card Number" field. The face of the card has a 16-digit number that corresponds to this.
Step 7: The security code is located on the back of the card if you turn it over. This is a 3-digit number that is typically seen on a Visa card to the right of your card number.
Step 8: As you did on the gift card registration page, enter your first and last names, address, cities, states, ZIP codes, phone numbers, and countries.
Step 9: For the changes to be saved, click "Done." Until the entire balance has been utilized, your gift card will be charged each time you make a purchase.
Buying iTunes Card Online
The most popular bundle caters to specific customers. For $9.99 per month, users in the US can access an unlimited amount of music. As the name says, family plans are the best option for families (or a group of friends). The monthly cost of Apple Music's Family Plan is $14.99. The same provisions as an Individual plan apply to up to six individuals who register individual accounts as part of a single subscription and get unlimited music listening.
As you can see, Apple Music offers several options from which you can select the one that suits you the most. You can cancel your iTunes subscription in your account settings and switch to the free plan to access Live Radio Beats 1 without affecting the sound quality of the song.
Online Membership Options in Apple iTunes
With Apple Music, you have two membership options: monthly and yearly. A yearly subscription is $99 in price. You will save about $20 a year if you subscribe for a full year. However, getting this yearly subscription is not that easy.
Apple iTunes Online
You can log in to the iTunes Store to buy music and videos, view or edit your record data, and examine your purchase history if you have an Apple ID. The most recent version of iTunes 2022 is one of Apple's most remarkable innovations for managing its iPhone and iPad in a remarkably seamless and flexible manner. Additionally, it includes a flexible user interface that facilitates easy journeys.
Apple iTunes Price Online
You won't pay anything to download iTunes from the official website, and the company won't charge you to use and maintain the application. Important The cheapest way to get these records on your Apple devices is probably through purchasing media content through iTunes.
You may equip your team with software that controls audio and video material automates the download of corporate digital broadcasts, and takes care of setting up and storing up iOS devices with the help of iTunes. Apple iTunes is one of the top software platforms for iOS devices now on the market. While several third-party apps can be used to transfer music to iPhones, iPod Touches, and iPads, only iTunes is capable of managing both operating system upgrades and application management simultaneously.