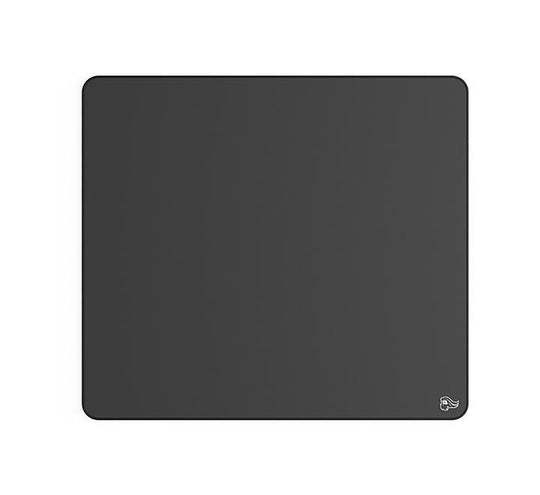 Using Mouse Pads – Why do We Need Mouse Pads | Best Mouse Pads 2022
 Mouse Pads give an optical or optical-mechanical mouse a better grip and an easier-to-read surface.

Mouse pads are designed to remain there and provide the right amount of friction, preventing your aim from unintentionally swerving off.

Mouse Pads can improve the aesthetics of your computer setup more so than the flat, unattractive surface of your desk. 
Some people believe that mouse pads are a thing of the past. Some people consider mouse pads to be necessary elements of technology. Should mouse pads be used? Do they provide you any advantages? We will discuss the advantages of using a mouse pad and the potential drawbacks of not using one at all.
After using your mouse all day, do you notice that your hand is stiff? If so, it may be because your wrist doesn't like to rest against a hard surface or at an unnatural angle. Since it is far more pleasant to rest your wrist on a soft surface than a desk, a normal mouse pad is fantastic in and of itself. You could go a step further, though, and purchase an ergonomic mouse pad. To lift your wrist to a more natural posture, these contain cushions at the bottom. It will make using your mouse more comfortable because you won't need to stoop.
Protection to Your Desk
The desk will eventually deteriorate if you drag a mouse across the same area for hours on end every day. This issue might never arise if your desk is made of sturdy wood or another high-quality material. The likelihood that your mouse will scratch or damage the desktop increases with the cost of the materials, though. Of course, mouse pads also have their limitations. Even though you may eventually notice scuffs on these, replacing a mouse pad is simpler and less expensive than replacing your desk's surface.
Clean Up Your Mouse
Your mouse will eventually gather the dust, skin cells, and another crud from your desk. Either your desk, the bottom of your mouse, or both will be affected by this. In any event, the accuracy of the mouse will suffer. Mouse pads can be useful here. Your mouse is restricted to a certain area by the pad. Although using a pad won't make the dirt and dust magically disappear, you will be more likely to remember to clean the pad.
A mouse pad can also be cleaned quite easily. You'll need water, soap, and some elbow grease for the majority of them. After rinsing, let it air dry for at least 24 hours. Some mouse pads can even be washed in the washing machine (see the instructions provided by the manufacturer first).
Improved Gaming Performance
If you frequently play games like first-person shooters that need quick and precise mouse movements, a mouse pad may be able to improve your performance. There are also gaming-specific mouse pads on the market. Although mouse pads can have a range of textures, optical mice require a consistent texture. Pads do not contain the imperfections in your desk that could obstruct mouse movement.
Additionally, mouse pads are designed to provide the right amount of friction and to stay in place, preventing your aim from unexpectedly bouncing off a tabletop surface that is too smooth. You won't become an experienced gamer over night by utilizing a mouse pad, but you might be surprised by the difference it can make.
Due to their slower response times, wireless mice were once thought to be inferior to wired mice. These days, that is not a problem as long as you're ready to pay for it. Even wireless keyboard and mouse sets are available. Because there is no irritating cable drag to add weight and reduce the smoothness of the mouse, wireless mice are great. 
Additionally, they are more adaptable and portable. The fact that wireless mice require regular charge is, however, their main drawback. If the mouse isn't charged overnight, you will need to plug in the cord while using the computer and will be stuck using a wired mouse for some time.
Role of Mouse Pads
The role of mouse pads is now clear. You may get mouse pads made to wirelessly recharge your mouse as you use it, eliminating the need for ever again worrying about manual charging. There are pads like the Corsair MM100 and the Logitech G Powerplay (take note that these are only compatible with specific Logitech mice). Wireless charging on top of all the advantages of a mouse pad makes it unquestionably a winner.
Many people today choose not to purchase a mouse pad for their computer setup because their mouse can move freely on their desk without the requirement for a mouse pad's flat surface. These individuals have no idea that their actions could shorten your mouse's lifespan and harm your desk. Additionally, mouse pads can improve the aesthetics of your computer setup more so than the flat, unattractive surface of your desk. 
It is accurate to suggest that size matters. You should take the available space into consideration when buying a mouse pad because an extra-large mat won't be much use if you are working at a desk with a little surface area.
On the other side, those who choose a mouse with a lesser sensitivity or those using several screens will profit from having greater room. Additionally, there are extra-large alternatives that double as a placemat beneath your keyboard. These prevent your keyboard from moving around on the desk and give your entire setup some style.
Equally aggravating for gamers is setting up the ideal headshot only to lose the kill because your mouse dipped off the edge of the control pad. High-DPI gamers can get away with a smaller mousepad, but having more room to practice your play is always a good thing.
Soft Surface Mouse Pads
When deciding between a firm or soft mouse pad, there are several considerations to make, but ultimately, it will come down to personal preference. Naturally, the material used to make each differs the most; soft pads are made of flexible cloth, whilst hard pads are typically made of plastic, though others are made of metal or glass. Nowadays, most soft mats are waterproof, but because they are harder to wipe clean than hard ones, they may need to be washed sometimes.
Hard Surface Mouse Pads
A hard surface is built for speed, eliminating any pointless friction to keep your mouse movements as quick as possible. A firm mouse pad will offer the least resistance if you are confident in your abilities to stop the mouse instantly or if you just prefer speed to accuracy.
This translates to gaming, where you can line up your shot much more quickly because there is no friction to slow you down as you aim. The glossy surface has the drawback of maybe making you miss your mark, so you'll need to have some mouse control to account for that.
Features of Mouse Pads
Some mouse pads come with important functions that you might find helpful in addition to providing a smooth surface for your mouse to glide over. The following are a few of the important ones to watch out for:
RGB Illumination 
Gamers who have spent the effort to fine-tune their RGB setup may wish to include their mousepad in the plan. These must be connected to an open USB port to function, and the price range will determine how closely you can synchronize them with the rest of your system. For the best-synchronized light show, more expensive choices will include onboard memory to keep track of your chosen patterns as well as the capability to sync with the rest of your RGB system.
Wrist Rest
If you spend a lot of time at your desk, you are probably already aware of the value of an ergonomic setting. You may keep your wrist in a comfortable posture while using your mouse by using a wrist rest, which offers a soft but supportive area for it to sit. Although you may purchase these items individually, a mouse pad with an integrated wrist rest would be the best option for simplicity's sake and to guarantee that you have adequate room on your desk.
USB Hub
If you don't have enough USB ports, consider a mousepad with an integrated USB hub. Similar to RGB lighting, these require an accessible USB port on your laptop or computer to connect, but once connected, you may use that port to connect your desktop peripherals. In addition to adding extra ports, having them within easy reach makes it easier to swap out a device.
Wireless Charging
More expensive mouse pads with integrated wireless charging are also available. Others are compatible with particular wireless mice, charging them as you use them. Some of these will be universal, providing you with a convenient place to juice up your devices while you are working or playing games. In either case, a USB port is required to plug these mats into, and they also come with the warning that since they are being used to charge gadgets, they will inevitably limit the movement of your mouse.