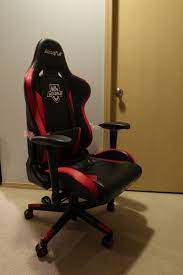 Try now super mario xrocker gaming chair
Best price gaming chair Qatar
Everything is online today and everybody has to sit for long hours on a chair in an office or at home doing a lot of work. Most of us think that a gaming chair  is only used by a gamer and for normal use an office chair is good but this is not the case. If we compare both the office chair and a gaming chair then we will get to know about a wide range of differences between both the chairs. A gaming chair is comfortable for sitting for long hours. People can have long gaming sessions while sitting on a gaming chair. The most important advantage of gaming chairs is their ergonomic design, mainly lumbar and head/neck support.
XRocker Super Mario Gaming Chair
The XRocker created its super mario gaming chair in collaboration with Nintendo of Europe. There are two Super Mario themed collections such as Argos and Smyths Toys. The first is based on the Video Rocker line aiming towards younger children that will feature different characters including Mario, Luigi, Princess Peach, Yoshi, and Bowser whereas the other collection will have three unique designs for X Rocker's 2.1 Stereo Audio Gaming Chair. X Rocker and Nintendo have teamed up to create a striking line of modestly priced gaming chairs. In partnership with Nintendo, X Rocker offers its customers an amazing range of gaming chairs. The characters of Super Mario are a perfect pairing as everyone need reasons to smile and no-one does this better than Mario and his friends. The Super Mario Gaming Chair is perfect for younger Nintendo fans and gamers. The fans can stay cool in the heat of the action with X-Cool thermal regulating foam that absorbs temperature while gamers are seated and releases when you stand up. The X Rocker Super Mario Chair consists of chairs featuring Mario, Luigi, Princess Peach, Yoshi, and Bowser, each with bright and bold colors based on each character's iconic color palette. The set will be based on X Rocker's top-selling chair model aiming at younger gamers, the Video Rocker. 
PlayStation Gaming Chair
Finding the best PlayStation gaming chair is becoming easier due to the widespread market boom that we are currently. The major advantage of PlayStation gaming chairs is the frequent use of built-in audio, either wirelessly through Bluetooth or through a 3.5mm jack. Depending on your budget, you will be able to experience personalized and intimate surround sound with an extra layer of immersion while gaming in total comfort. For maximum versatility, rocking chairs allow you greater reclining than a standard chair can offer.
There are so many benefits of having a gaming chair over an office chair;
Correct Posture
Proper vision
Proper Movement
Easy to Adjust
Good to sit for long hours
Good for heavy person
Gaming Chair Qatar
Xrocker Sony PlayStation Geist 2.0 Floor Rocker Gaming Chair – 360 QAR
This gaming chair features two headrest mounted speakers for an increased audio immersion. It can connect to all your favourite games consoles and audio devices. The design in compact and foldable, it is ideal for younger gamers and small bedrooms. The chair comes with generous foam padded seat and backrest that allows you gaming for hours in ultimate comfort. The gaming chair Qatar uses a rich faux leather material, upholstered, for wipe clean maintenance.
Features:
Officially Licensed PlayStation Product
2.0 Speaker System 
Compact and Foldable
Unrivalled Comfort
Wipe Clean Material
Easy to Assemble
The gaming chair is an officially licensed as PlayStation gaming chair. It includes PlayStation, Xbox and Nintendo, via the universal 3.5mm jack on your TV or headphone socket. However, an additional digital audio transmitter is required if these sound outputs are unavailable on your TV.

XRocker Nintendo Super Mario Gaming Chair, Pedestal Folding Chair with 2.1 Audio Built-In – 799 QAR
The XRocker Super Mario Gaming Chair features a 2.1 audio system that provides deep and immersive sound while gaming, watching movies or listening to music. The super Mario gaming chair is covered with a generously padded faux leather material that provides a durable and wipe-clean surface. It includes stereo audio system with bass speaker for deep, impactful audio that lets you experience every part of your game in high quality sound. An iconic Nintendo artwork and design meets innovative X Rocker technology. Moreover, the chair is compatible with all of your favorite Nintendo Gaming Systems via the included 3.5mm audio connection cable.
Features:
Ultimate stylish impact
Padded faux leather material
Stereo Audio System
Iconic Nintendo Design
XRocker Nintendo Video Rocker Super Mario All-Star Gaming Chair – 380 QAR
This super Mario gaming chair is perfect for the serious younger Nintendo fans and players. It features deep padding and stylish soft faux leather for extra comfort. When the gamer finish game, the non-audio gaming chair is wipe clean and folds easily for storage.
Features:
Iconic Nintendo Design
Foldable for easy storage
Wipe clean material
Easy to assemble
XRocker Gaming Rocker Chair Nintendo ALLSTAR, LUIGI Video Rocker – 299 QAR
It is a compact and stylish gaming chair that provides comfort and support for long gaming sessions. It is officially licensed by Nintendo. The chair is non-audio and is designed especially for Junior gamers.
Features:
Super Mario Iconic Artwork
Compact & Foldable
XRocker Nintendo ALLSTAR, Peach Video Rocker – 299 QAR
The video rocker is also built for junior gamers and is officially licensed by Nintendo. It uses wipe-clean material for long lasting durability. This is a non-audio gaming chair.
Features:
Officially Licensed Nintendo product
Super Mario Iconic Design
Compact & Stylish
XRocker Sony Playstaton Legend Gaming Chair 2.1 – 1049 QAR
Unrivalled style 2.1 Audio Speaker System
2 mounted speakers for increased audio immersion
Built-in Subwoofer
Sound Reactive Vibration
Wireless and Bluetooth Ready
Each component of the gaming chair allows adjustability and therefore, you can easily adjust your gaming chair to prevent spine and back injuries. While talking about responsive gaming, nothing beats a gaming chair and this is the most important reason to invest in a gaming chair. The gaming chair is loaded with a lot of inbuilt technologies to help you enjoy full control of the game. The AFM equipment, speakers, wireless and wired connectivity features, and many other interactive features, all of that in a single gaming chair. The gaming world is advancing like never before! We should embrace technologies that offer supreme flexibility to stay on top of the game. Every gaming chair delivers you an adjustable recline, rocking and swivelling features to complement your gameplay.

XRocker Sony Playstation, Amarok PC Gaming Chair with LED Lighting – 990 QAR
This product illuminates your setup with the all new PlayStation Amarok Gaming Chair, an officially licensed chair featuring the iconic PlayStation branding, multi-colored embroidered PlayStation symbols and vibrant LED lighting that allows you to switch colors to get a customizable style. The Amarok PlayStation gaming chair is prepared for next gen e-sports tournaments, with fully adjustable comfort, 4D positional armrests, backrest tilt and optional neck and lumbar support cushions, to maximize your gameplay.
Features:
Licensed PlayStation Product
Iconic PlayStation logo and symbols
Neo Fibre LED Technology
Vibrant LED Edge Lighting
Rechargeable Lighting
XRocker X-Pro 4.1 Pedestal Video chair for gaming desk Comfy Folding Game Player – 1050 QAR
The PlayStation Gaming Chair is boosted with brand new wireless/Bluetooth dual control panel. It has pro 4.1 speakers and rear mounted subwoofer which connects to all your favorite gaming consoles. You can experience pro gaming with the ergonomic chair design that features a deep padded seat, gunstock armrests and headrest cushion for extra support and comfort. This gaming chair fills your room with crystal clear surround sound with four speakers and backrest mounted subwoofer for immersive audio Sound Reactive Vibration; get all the feel of your favorite games!
Features:
4.1 Multi-Stereo Speakers and Subwoofer
Sound Reactive Vibration
Wireless and Bluetooth Compatible
Ultimate Comfort
A gaming chair is made for consistent, prolonged use. Generally, these chairs have thicker cushions and, importantly, extra lumbar and head cushions. If you are having soreness in your lower back after sitting in a regular desk chair, an ergonomic gaming chair is a great option for you. Once you assemble your gaming chair, there are a few things you should keep in mind when using it at your desk. The gaming chair should be adjusted at such a height that your feet lay flat on the floor. Further, your armrests should be situated so that your shoulders can be relaxed while resting your elbows.