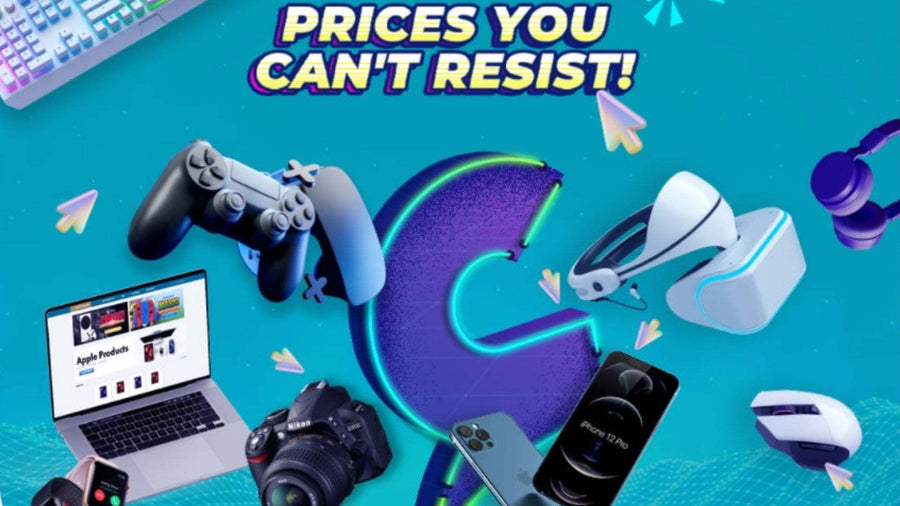 Think24 Qatar: Gaming Gears from Top Brands
Think24 Digital Cards & What Not!
It is really important to have high-quality gaming accessories that improve your gameplay and Think24 Qatar covers all your gaming needs.
Gaming Gadgets make up a whole gaming setup, giving you the best gaming experience, and Think24 Qatar has gaming accessories for anyone looking to upgrade their gaming setup.
From Gaming chairs, mice, keyboards, and monitors to digital cards, Think24 Qatar makes sure its customers get the latest products.
Think24 Qatar has the best gaming gadgets in Qatar. It is a subsidiary of WB Technologies. Think24 sells the best gaming products and gear from top-notch brands for gamers to fulfill their gaming requirements. With a wide collection of gaming accessories and gadgets, we ensure that our customers get the latest products at affordable prices.
Gaming Monitors
Gaming monitors frequently have higher pixel densities and, because they employ little to no picture processing, nearly minimal input lag. A crisp, responsive experience results from these characteristics. Naturally, gaming monitors are substantially smaller than TVs in general. They are simpler to arrange on a desk. If you are looking to buy a Gaming Monitor in Qatar, Think24 is the right place for you. It has all types of Gaming Monitors at affordable prices.
Gaming Chairs
One of the best ways to enhance your gaming experience is to invest in a high-quality, ergonomic PC gaming chair. Gaming chairs provide exceptional comfort for extended periods spent sitting in front of a screen, whether you're working or just relaxing. It provides you with a gaming throne and works well as a study chair or office chair. Many alternatives range from subtle to bold in terms of color selections, allowing you to tailor your room as you choose. With our selection of gaming chairs from premium manufacturers, such as DXRacer and XRocker, you can keep playing for hours.
Gaming Keyboards
Your favorite game may be won or lost depending on the gaming keyboard you use. It can provide you a significant advantage over other players when coupled with the specifications of your gaming PC. Additionally, it will increase the enjoyment of your gaming. Your comfort and performance can both be improved by using a gaming keyboard that complements your preferred playing style.
We have a lot of options available, including mechanical keyboards, compact gaming keyboards, versions with RGB, and more, whether you are a beginner or a seasoned player. Here at think24 Qatar, you can get the best gaming keyboards including Cooler Master, Glorious, and Logitech, all at affordable prices.
Gaming Mouse
Play video games with a variety of different gaming mice that are incredibly responsive. They are available in numerous forms and shapes to fit every preference. Playing at night without turning on the lights is made possible with RGB and a backlit mouse, which also have attractive designs. Wireless designs avoid tangled cords for a clean gaming experience. From Asus, and Glorious, to Corsair and Razer, Think24 Qatar has all sorts of gaming mice for you!
iTunes Card
At Think24 Qatar, you can purchase iTunes Cards online because we have a solid reputation among our clients for reliably and rapidly emailing authentic cards. Moreover, it is very easy to purchase US iTunes Gift Cards in Qatar. All you have to do is buy using PayPal and we will send you a high-quality image scan of the actual card.