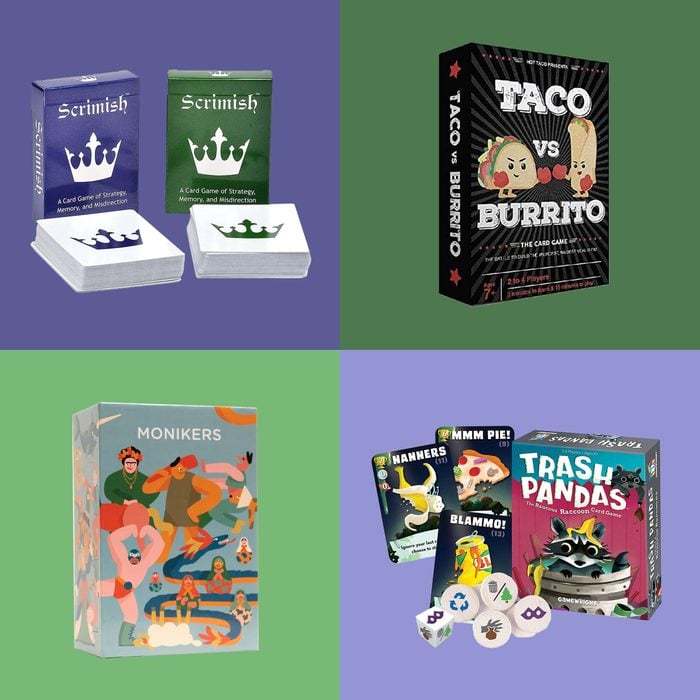 Think24 Best Gaming & Gadgets Store
Since the gaming industry appears to be evolving quickly, it might be challenging to connect with players and promote the products in which they are most interested. The secret to interacting with them is to provide the appropriate assortment of gift cards. Gaming gift cards can be used to buy games, virtual goods, and other materials for gaming consoles including the Xbox, PlayStation, and Steam. They are simple to send and redeem, and the recipient will receive them quite quickly. Gaming gift cards for gamers are among the interesting things that gamers keep an eye out for.
People who like to play games, such as PC gamers online, discover that they provide great enjoyment and a chance to unwind from the stresses of everyday life. If you know any gamers, you may buy and give them one of the many available gift cards. The majority of gift cards in each category are the same, however gaming gift cards are different. Before choosing the best gaming gift cards for PC gamers, you must choose the gaming console or system that you desire. Some gaming platforms allow the use of gift cards for the purchase of digital content. Among other things, they can be used to order movies, renew subscriptions, purchase game add-ons, and purchase avatar clothes.
Giving someone an iTunes gift card is a great idea because it enables them to shop on the iTunes store. You can buy downloadable media with this gift card, such as music, books, applications, and movies. The difficulty of deciding which movie, music CD, or game to purchase would be long gone if you had an iTunes gift card. We will look at a few of the many additional advantages of the iTunes gift card. Anyone, including iOS and Android users, is eligible to use an iTunes gift card. For everyone who uses a smartphone, it is almost perfect. For movie buffs, an iTunes gift card can be utilized to see the newest releases. If you don't like music streaming as such, you can buy music using this card. To create your playlist, you will have access to millions of songs and albums. For readers, there is a vast selection of books from which to choose, and you can buy as many as you like with a gift card. The iTunes gift card gives gamers the chance to download high-quality games to keep themselves entertained.
One benefit of the iTunes card is that it can be used on both Apple and Android devices. It can be exchanged for an Android card or given as a gift to someone else. The ability to use the card with Apple Music on an Android device is another intriguing feature. You can also use your gift card to get Apple Music on Android. As a result, if you enjoy music, you are covered. Just download the iTunes app before using your gift card's credit. To use your content, you can also move DRM-free content from your computer to any Android device. One of the most well-liked gift cards with a reasonable resale value is the iTunes gift card. The high demand for Apple products is driving up the price of this gift card. You can sell your card for a reasonable price if you no longer need it.
A digital currency called a PlayStation gift card can be used to purchase stuff from the PlayStation store. In the PlayStation Store, PlayStation Network Cards can be used to purchase games, DLC, movies, and even TV shows whenever you want. Additionally, you can pay for PlayStation Plus memberships with your PlayStation Network (PSN) Card. With the 12-month PS Plus service, players can play online with specific compatible games and receive monthly discounts on particular video game franchises. With a PlayStation Network Card, gamers can access more material on their PlayStation system. This card can be used to buy full-length movies, TV series, downloadable games, game add-ons, and other material for your PlayStation Console. The PlayStation Network features a ton of ways to pass the time, including exclusive downloadable games, extra content, and a wide collection of high-definition full-length movies and TV series.
PSN Cards function incredibly well as digital gift card that enables you to buy the item immediately from the PlayStation Store. PSN Gift Cards save time by removing the requirement to visit the game store each time you wish to make a purchase. You can easily top off your PlayStation credit with these cards so you may purchase games, subscriptions, and in-game money. You can be certain that you will always have access to these cards. Since all of your transactions are connected to your account, you don't need to worry about how to access them if you switch devices.
PUBG Cards   
Although the game can be played for free, some premium gaming content/elements, such as ward textures, spell caster icons, rune pages, and much more, must be purchased. Customers that purchase PUBG Mobile Gift Cards as digital gift cards are free to utilize them, however, they see fit. It guarantees that the present is enjoyed by the recipient. A gift card is a great way to make sure that your customers receive a thoughtful gift that fits their budget rather than a tangible item. You may purchase PUBG Mobile UC Gift Cards in any amount, leaving the receiver to handle the rest. You can buy guns, skins, keys, and other stuff from the game's PUBG Mobile store with a PUBG Mobile card. You can use your PUBG gift card to create your gaming character right away after receiving it in your inbox.
You can purchase guns, skins, keys, and other game stuff from the PUBG Mobile store using a gift card. Credit purchases in other online games and the PUBG web store are just a quick way to get a lot of free goods. You can buy PUBG Gift Cards from the PUBG store using real money, your Steam Wallet, or another payment method. However, you can customize your avatar in-game with the PUBG game card. The hardest part of looking for PUBG gift cards is locating one that is worth the value, so keep that in mind as you spend your time looking. The PUBG Mobile gift cards are typically worth far less than they appear when you first walk into the store and look at them. The popularity of the discount code options is attributable to the competition between the stores.
If you haven't heard of Roblox by now, you are losing out. It is a very flexible gaming platform that is daily gaining gamers and popularity. Roblox gift cards are essential for everyone who wants to fully immerse themselves in this virtual world and make the most of the platform. Every Roblox card comes with a special bonus that is exclusively available for that month. Numerous entertaining extras, including avatar clothing and animations, can be purchased with Roblox cards. Before making the purchase, you might consider doing some research if you're looking for a specific function.
You should try Roblox promo codes if you're specifically seeking avatar accessories. A free virtual item is included with each Roblox gift card. Unlike gift cards purchased elsewhere, digital gift cards from Amazon give Robux but cannot be used to buy or renew a subscription to Roblox Premium. Roblox Gift Cards are the simplest way to add money that you may spend for Robux or a Premium subscription. Each gift card includes a bonus code that can be used for a free virtual item or an extra special virtual item. Roblox gift cards are offered in both physical and digital forms for:
Credit:
It can be used to purchase in-game currency or premium subscriptions.
Robux:
A type of virtual currency that can be used to purchase avatar accessories and in-game improvements.
In more than 42,000 games and entertainment titles, Razer Gold is the unifying virtual currency for gamers everywhere. People can purchase games and in-game items using Razer Gold to get more value for their money, including being rewarded with Razer Silver and receiving special game offers. With Razer Gold, you may access the largest independent virtual credit platform in the world and participate in millions of games. More than 42,000 items from Razer's global library are available in one place for you to explore and add to. Additionally, it gives you access to exclusive in-game bonuses and top video game discounts.
Around the world, Razer provides simple payment at 5.6M touchpoints. More than 20 local currencies are accepted for online and offline payments. By using the gold wallet to make purchases, you can earn extra money using Razer Gold. Additionally, you may exchange exciting prizes with your Razer Silver, the only rewards program designed exclusively for gamers. Razer makes it quicker and simpler for you to reload your games, and the platform itself has a vast selection of games across many genres. With the press of a button, you may buy Razer Gold ML and Razer Gold PUBG.