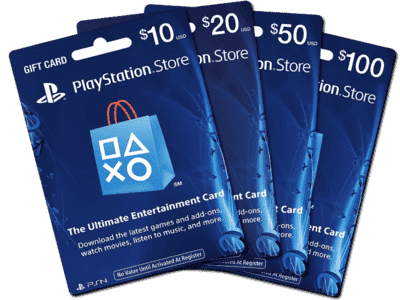 The PlayStation Store | PS Store, Reasons to Use
PlayStation Store can be purchased through the PS Store on the Play Station Network using regular credit cards or PSN Cards.
The PlayStation Store is a digital media store that PlayStation users have access to and offers a variety of downloadable content that may be downloaded for free or purchased.
The PS Store offers digital downloading, where customers may purchase PS games that have several fantastic advantages over physical games.
A digital marketplace for games, add-ons, profile avatars, and related items all available at the PlayStation Store. It is accessible to users via a console or the store's web interface. You can discover a treasure trove of games, add-ons, and season passes by exploring it from your console, smartphone, or an online browser. The largest collection of PlayStation material is available 24/7 through the digital store known as the PlayStation Store. On PS consoles, computers, or mobile devices, a variety of games as well as add-ons, in-game currency, and more are accessible.
The PS Store is aware of your gaming requirements. PSN gift cards and coupons can be used to purchase new games, add money to your PS Store wallet, or improve your existing games with add-ons. You can use the credit you've saved to purchase music and entertainment. You can add purchases to the download queue from any location online using the Store, which enables you to download purchases remotely and start playing more quickly.
The PS Store is a Sony digital store where customers may purchase a variety of digital goods and services, including games, themes, downloads, demonstrations, and subscriptions. Any PS console as well as your PC can be used to access the store. The PlayStation Network keeps track of every download you've made with your account as part of your transaction history.
Why Use PS Store?
Since the release of the PS3, the PlayStation Store has served as a digital marketplace for PS games and services. You can only purchase digital PlayStation games from this store. The pricing, structure, and style of the digital games are all under the company's control because it insists on having developers sell them only through the PS Store.
A Free Service
There is no need to create a separate account for the PlayStation Store because it is a free service with no recurring subscriptions and is linked to your PSN account. Priority is given to digital downloads over physical sales, and the PlayStation Store is where you can acquire PS games that have many advantages over physical copies.
Digital Games
Because you can switch between games seamlessly and gain access to any PS system by simply entering into your account, digital games are preferable to physical ones. Digital games can also be kept on an external hard drive and are environmentally friendly. Compared to discs, they are therefore simpler to move. There is never a shortage of these games, so you won't have to worry about running out.
One can still visit the PS Store from a mobile device or PC when not at the console. Users can still explore and purchase games digitally without having to catch up from their console thanks to the ability to sync things over.