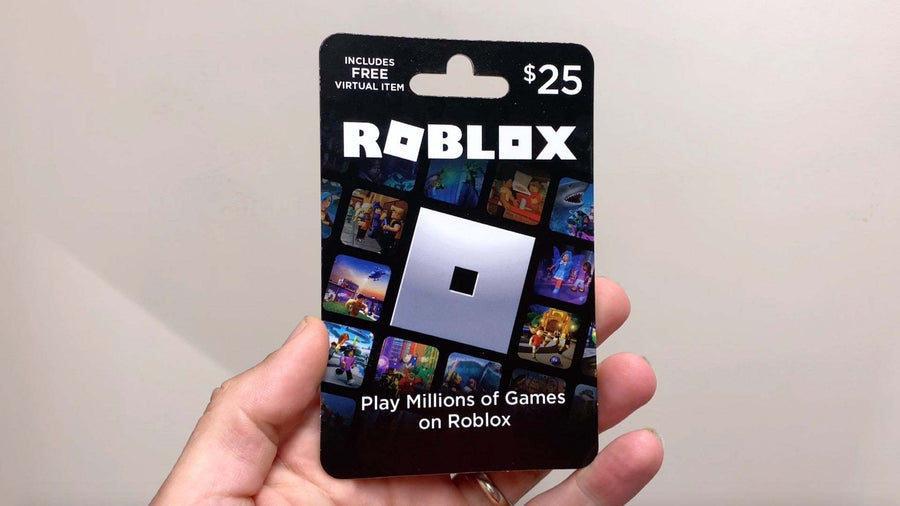 Roblux Gift Card

Roblox Cards, Cost, Features & Use
There are many games available to play on the vast gaming platform known as Roblox. Even though Roblox is free to use, gift cards are still a crucial component of the platform's functionality. Gift cards for Roblox allow you access to the game's virtual money, Robux, as well as Premium subscriptions.
You are missing out if you haven't heard of Roblox by this point. It is a very adaptable gaming platform that is gaining popularity and players every day. For everyone who wishes to fully immerse themselves in this virtual world and experience the platform to the utmost, Roblox gift cards are a need. Every Roblox card has a unique freebie that is available only for that month.
Physical and digital gift cards from Roblox are available for the following:
Credit, which can be used to purchase one of the three Premium subscriptions or in-game cash, is the dollar amount on each gift card.
Robux is digital money that may be used to purchase a range of in-game upgrades and avatar accessories
You may purchase Roblox gift cards online or in person at your neighborhood store. Visit the following websites to make purchases online: Amazon, GameStop, Walmart, and Target.
While default gift cards are available in amounts of $10, $25, and $50, certain retailers additionally carry customized gift cards, and the same service is also offered online. Roblox provides PayPal as an alternate payment option for clients making online purchases outside of the United States and Canada. Users of the Roblox mobile app can additionally make additional payments through in-app purchases made through their device's respective Google Play, iTunes, or Amazon stores.
Regardless of the method of payment, you will receive your digital gift card right away through email and can use it right away. Alternatively, as these cards never expire, you can save them for later. Anyone may imagine, create, and have fun with friends while exploring the millions of immersive 3D experiences available on Roblox, all of which were created by a large international developer community.
What Can You Buy with Roblox Gift Cards?
The gaming community refers to these gift cards as "Roblox cards," and they may be used to buy a range of fun extras like avatar clothes and animations. Before buying a Roblox card, keep the following in mind:
If you are seeking a specific function, you might think about conducting some research before making the purchase. If you're looking for avatar accessories especially, you can try Roblox promo codes instead. Each Roblox gift card comes with a free virtual item. Digital gift cards from Amazon give Robux, but unlike gift cards purchased elsewhere, these gift cards cannot be used to purchase or renew a subscription to Roblox Premium.