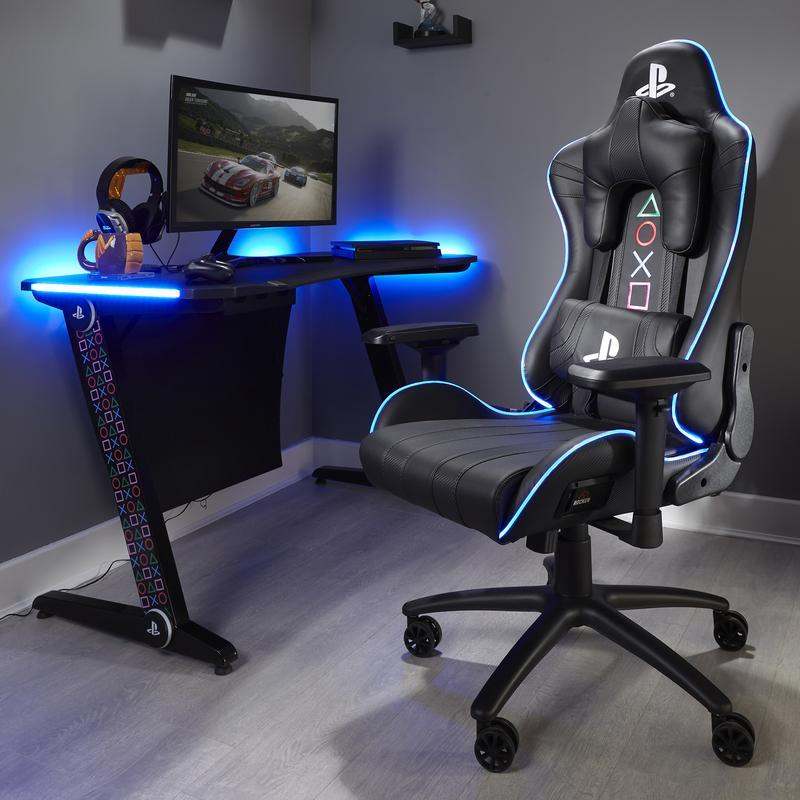 Respawn Racing Style Gaming Chair | Best Respawn Chairs
Respawn Racing Style Gaming Chair | Best Respawn Chairs
Racing Style Gaming Chair offers luxury and comfort and is utilized for protracted workdays or strenuous gaming sessions.
Respawn Chairs, in contrast to certain gaming chairs, are made of an elastic mesh material similar to that used in high-end office chairs.
If you don't mistreat your Respawn gaming chair, you may be sure that it will serve you well for a long time.
Unexpectedly, Rocking Chair can be a beneficial form of exercise. Rocking helps senior people who don't exercise much maintain flexible joints and muscular tone. The soothing rocking action of a rocking rocker soothes older individuals to sleep in addition to relieving insomnia.
The plethora of diseases that come with being older include dementia, insomnia, poor circulation, stiff joints, and arthritis. Maybe you should just unwind in a classic rocking chair. Unexpectedly, chair rocking can be a beneficial form of exercise. Rocking helps senior people who don't exercise much maintain flexible joints and muscular tone.
Not just a piece of furniture, the rocking chair is an excellent piece of medical technology. Rocking chairs are suitable for all ages, although the elderly can particularly benefit from them. The rocking chair is a simple and efficient way to help with a variety of health issues, from improving mental wellness to alleviating pain.
Racer Style Gaming Chair
A racecar-style gaming chair that offers luxury and comfort, whether it's utilized for protracted workdays or strenuous gaming sessions aimed at dominating the leaderboards. This ergonomic chair has segmented padding that provides highly contoured support when and where you need it most. It also has an extended footrest to help you maintain your position.
This gaming chair may also be used as an office chair. It is upholstered in vibrant, contrasting colors while maintaining a professional appearance. For long-term use, the gaming chair has a 275-pound weight capacity. With unlimited locking positions and chair height and reclining adjustments, you can find your ideal position. Armrests are padded and soft, and they swivel as the chair reclines. Swivel rotation of a full 360 degrees enables dynamic movement.
Respawn Gaming Chairs
Respawn, an award-nominated company is dedicated to your happiness and backs this video game chair with the RESPAWN 5-Year Limited Warranty and devoted year-round representative support. Respawn produces excellent seats at reasonable prices. The geometric style and bright accents that so many gamers adore are present.
However, Respawn Gaming Chairs are well-made in contrast to other companies with a similar appearance. Their design prioritizes comfort and toughness. Although they might not be the most comfortable options available, you can be sure you're receiving a great chair at a fair price.
Respawn seats, in contrast to certain gaming chairs, are made of an elastic mesh material similar to that used in high-end office chairs.
The majority of makers of gaming chairs stick with thin, ordinary to below-average synthetic PU leather that might not last very long. Respawn uses high-quality materials that, with a little maintenance and cleaning, can withstand many nights of hard gaming.
Pros
Respawn gaming chairs cost about the same as other chairs on the market if you compare their prices. Average midrange gaming chairs are known for their upholstery wearing out, bearings getting rough, and plastic parts breaking after just a few months, which makes a significant difference in cost-effectiveness. If you don't mistreat your Respawn gaming chair, you may be sure that it will serve you well for a long time.
Style and Comfort
Respawn seats come in a variety of styles, from comfortable recliners with full-width footrests to ergonomic task chairs with full mesh that looks completely at home in a modern office. Several types fall somewhere between these two extremes and combine practical and comfortable aspects of both.
Respawn is a brand of affordable gaming furniture that gained notoriety for producing affordable gaming chairs with unique features and excellent value. The top-rated Respawn chairs, like the best office chairs in general, have an ergonomic design and include features like an integrated lumbar support cushion and movable padded armrests.
The footrest and full 138-degree reclining function found on the Respawn 110 are two of their more notable features. A cheap model like the Respawn 205 or Respawn 110 can be suitable if you enjoy playing immersive simulation video games and want a racing-style gaming chair at a reasonable price. However, several customers have complained that some of their chairs lack comfort and ergonomics and have poor quality.
Respawn 110 Chair
Customers have a distinctive experience because of the distinctive design that goes into the production of this chair. Its racecar-seat style will provide all-day comfort, even after several hours spent using a computer. It is therefore ideal for home workers or gamers. Unfortunately, some customers have complained that this model cushioning is a little too poor for their tastes. It can be less comfortable for you as a result.
Ergonomic Features
It also has some ergonomic comfort-enhancing features. A segmented padded design with a highly contoured support system is present. Your head, neck, and back will thus be less stressed. Beyond this, you can fully unwind by using an extensible footrest. A lumbar support pillow is included with the adjustable headrest to help you alleviate any neck strain you might be feeling from rival products.
Respawn RSP-900 Gaming Chair
This choice will be ideal for you if you occasionally require a little more storage. Manuals, controllers, and other items can be stored in a detachable side pouch. Additionally, the arm has a cup holder that you may use to hold your beverages for extended gaming sessions. You should keep in mind, though, that this style is more appropriate for game consoles than for PCs. This will not be the ideal choice for you if you require a computer chair.
The entire chair functions as one seamless surface. Because the materials are smooth, the atmosphere is much more comfortable. Additionally, it helps with the management of your cables by preventing them from getting tangled up on corners or between open places. This chair allows for a comfortable 135-degree recline, giving you complete control over your position.
RESPAWN 200 for Gaming
Any gamer will appreciate the benefits this chair offers, including the ergonomic comfort made possible by its 4D adjustment. This implies that every adjustable function, like raising or lowering the chair or adjusting the height and depth of your armrests, can be used to quickly discover an ideal position. Sadly, several customers claim that their model arrived with a shaky seat. Although not everyone has had this experience, it is nevertheless important to consider it before making a decision.
Numerous ergonomics components, in addition to the 4D flexibility, fit into this picture. It is extremely sturdy because of the steel tube frame design, yet the frame is covered with molded foam. This implies that you will experience all the durability without any discomfort. It has an open-back seat design that maximizes airflow. Even when playing video games in warm conditions, this will keep you cool.
Respawn 100 Video Game Chair
The gamified seating concept that this chair offers will appeal to you. Anyone who wishes to game with more comfort often chooses this option. However, there are more applications for this multipurpose model. It's a great choice if you stream material, require a nicer chair at the workplace, or work from home. Even though it's a minor point, you should be aware that the lumbar support cushion is prone to shifting. Some customers could find this to be too bothersome for the expenditure to be worthwhile.
You can receive just the right support for your head thanks to the adjustable headrest. This will ease any stress you might be experiencing. Additionally, it boasts a highly-contoured shape that supports your entire back. There won't be any pressure on your body or aches and pains brought on by excessive strain. Bonded leather, which is used in its construction, gives it a sleek, businesslike appearance appropriate for practically any setting.