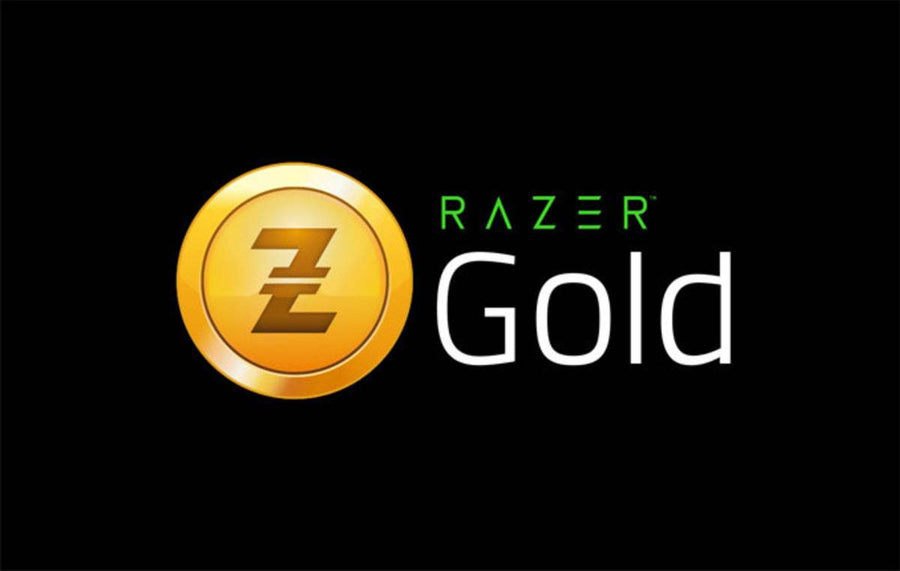 Razer Gold
For gamers everywhere, Razer Gold is a unified virtual currency that can be used in more than 42,000 games and entertainment programs.
You may purchase games and in-game items with Razer Gold to receive more value for your money and to be rewarded with Razer-only game promotions.
When you utilize Razer Gold, you can stay on top of your game with spectacular discounts, freebies, and more
Users can gain a competitive edge on any battlefield with Razer Gold. The Gold Webshop offers an ever-expanding selection of games that may be purchased with Gold PINs. With RazerCare, you can safeguard your equipment, and Razer ID gives you access to all the company's top services.
Razer Gold
For gamers everywhere, Razer Gold is a unified virtual currency that can be used in more than 42,000 games and entertainment programs. Use Razer Gold to purchase games and in-game items to get the most value possible, including being rewarded with Razer Silver and receiving access to exclusive game offers.
Gold Webshop
In the Gold Webshop, you can go through more than 42,000 games and entertainment options. You may also refuel on the hottest games, including Genshin Impact, Mobile Legends: Bang Bang, and PUBG Mobile!
Why Use Razer Gold?
Be a Part of Millions of Gamers
Start enjoying games and entertainment on the biggest independent virtual credit platform in the world.
Games and Entertainment Options 
Discover and add to more than 42,000 items from our global library in one location.
Enjoy Special Offers and Discounts
Discover the top video game discounts and unique in-game goodies provided by our partners.
Easy Payments Anywhere
At 5.6M touchpoints worldwide, pay online or offline in more than 20 local currencies.

Making More Money with Razer Gold
Using the Razer Gold wallet to make purchases will earn you, Razer Silver.

Use Points for Gamers
Use your Razer Silver, the only rewards program created just for gamers, to redeem thrilling goodies.
How to Use Razer Gold to Make Purchases?
Finding your favorite game or piece of material on our Razer Gold catalog is easy; just follow the on-screen directions! To complete the transaction, you can use either your Razer Gold wallet or (if supported) your Razer Gold PIN. You can start reloading and get rewarded now that you are prepared and equipped.
Benefits of Purchasing Razer Gold
Well, you can top up your games faster and easier and the platform itself holds a huge variety of games from different genres. You can purchase Razer Gold ML and Razer Gold PUBG with a click of a button.
How is Razer Silver converted to Gold?
Razer Silver cannot be changed into Razer Gold. Only Razer goods, deals, games, etc. can be redeemed for Razer Silver. Go to the Razer Silver page for further details.
What distinguishes Razer Gold from Razer Silver?
Customers receive Razer Silver as a loyalty reward when they use Razer Gold to interact with Razer software, buy games, or buy digital content. Razer Gold is a digital currency that gamers may use to buy games, renew memberships, and more.
Razer Silver, points that may be redeemed for gaming incentives, can be earned by spending Razer Gold. Additionally, when you utilize Razer Gold, you can stay on top of your game with spectacular discounts, freebies, and more. Simply establishing a Razer Gold Wallet and redeeming Razer Hardware is all that is required.