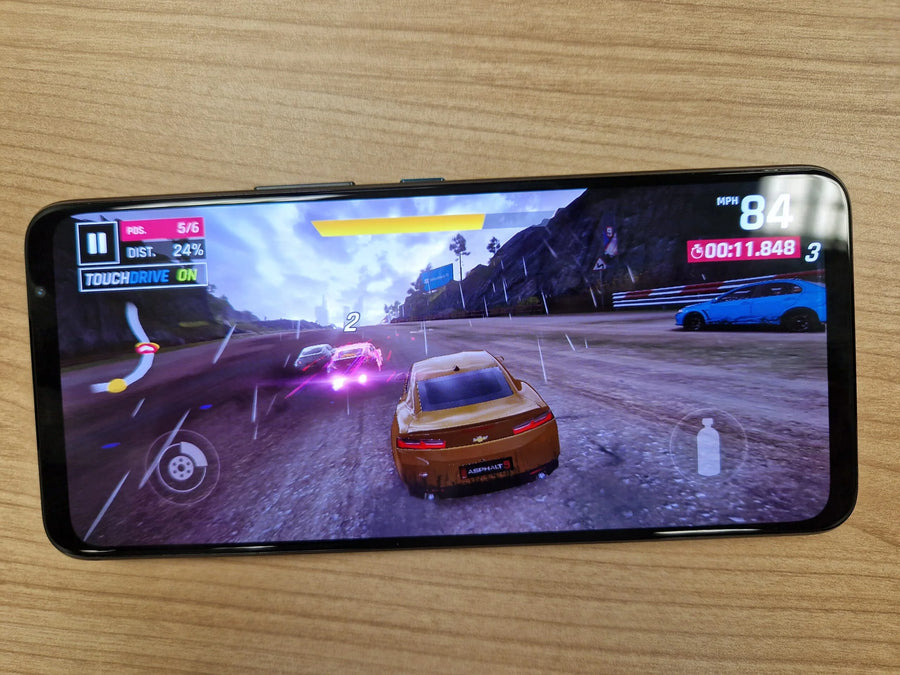 PUBG Mobile Gift Cards - Think24
PUBG Mobile Gift Cards
When you receive your PUBG gift card in your email, you can immediately redeem it for use to customize your character on the game. A PUBG Mobile gift card allows you to buy weapons, skins, keys another items in the PUBG Mobile store of the game. The purchase of credits in the PUBG web store and other online games is just a fast method to acquire lots of free stuff. You can purchase PUBG Gift Cards with actual currency from the PUBG shop or via Steam Wallet or some other payment method. However, the PUBG game card allows you to customise your character in-game.
PUBG Mobile is the highest-grossing mobile game in the world that has generated revenue amounting more than $150 million. PUBG Mobile has two currencies; UC and BP. The BP can be quickly earned for free by playing games, whereas UC needs to be purchased by spending actual money. PUBG players can buy UC by spending the Google Play Credit or by paying directly through their bank accounts. The above-mentioned currency can be used to buy the Elite Pass, outfits, vehicle skins and much more.
The PUBG Mobile gives you many options when it comes to purchasing clothes, accessories, gun skins, and even friends. In addition to upgrading your royal pass to elite or elite plus, you can also utilize UC to complete almost every transaction in the game. With the passing time, many PUBG players and fans are searching to know what PUBG UC is. It is a virtual currency that is used within the game to purchase many weapons, equipment, clothes and any distinctive collectibles, so that the player beats other players. The virtual game currency of PUBG UC has made the game more famous and the most popular electronic video game. The PUBG Mobile UC cards have gained huge popularity in all countries of the world.
What is PUBG UC?

PUBG Mobile is considered as a competition and action game. The main goal of the game for the player is to survive in the game for the longest time, until he reaches the end of the battle and thus is the winner of the round. Therefore, the player becomes highly dependent on the game for survival, to fight his enemies, using weapons, equipment, first aid and many resources that help him to survive. In order to collect weapons, equipment and get clothes and special rewards within the game, the players need to charge PUBG UC, which give him more advantages and rewards within the game. Moreover, PUBG UC is used to purchase any purchasable content within the game. The player can also collect the virtual game currency PUBG UC by winning some of the tasks that the game provides, on a daily, weekly or monthly basis. Such tasks are called the Royal Pass, and when the player wins in these tasks, he gets many gifts and rewards within the game. The Royal Pass mode in the PUBG game gives user many unique and fun tasks by using the in-game PUBG UC charging. There are also some ways in which the player can buy PUBG UC using multiple prepaid cards, which makes you able to charge PUBG UC at any time wherever you are.
When you spend your time searching for PUBG gift cards, you should know that the hardest part is finding one that is worth the value. When you enter the store and look at the PUBG Mobile gift cards, you will see they are usually worth much less than they look on their face. This is due to competition involving the stores that is why the voucher code options are so popular. A simple way to obtain a PUBG gift card is to enter a not known cache using the Mango mobile app. This program is only offered to Windows devices but the codes are appropriate for all mobiles' running Windows Mobile 6.
In order to get start, there is a need to call up the Mango mobile store or their website and sign up. After that, enter your gift card number and your Mango mobile will connect with your computer to give you a signal by text message. PUBG mobile app provides a free way to redeem codes. You have to enter the Mango mobile 8100 code at the Mango store and you can automatically redeem your PUBG gift card. Visit your account section and find the redeem codes' tab to achieve this. There is also a key that you should use to enter your code.
Before utilising the PUBG gift card, make sure you are registered for a new Mango account. You will not find a way to use a current account in the event that you try to redeem codes from an old one. If you are purchasing a PUBG mobile for iPhone/ iPad, then you should check out the Mango app. The app lets you directly apply your gift card that can later be used to make calls as well as add friends. Many functions of PUBG Mobile gift card are only a few clicks away plus, the Mango app helps you also reach redeem codes for discounts and other offers, Furthermore, you can enter cash by operating the Mango mobile app, and even add your friends for free.
PUBG Mobile Gift Card should be your first choice for sale. You can get the cool PUBG Mobile UC Gift Card from EZ PIN and prepare to face the unexpected sale in market. The PUBG Mobile UC (Global) is the PUBG Mobile in-game currency known as Unknown Cash (UC). PUBG Mobile UC let customers buy an in-game crate box to unlock weapon skins, clothing, parachutes, and other items. PUBG UC Gift Card can be purchased from EZ PIN to win the market battle and enhance your sale. PUBG UC is an abbreviation for PUBG Unknown Cash. It is the virtual currency used in PUBG Mobile.
You can spend it on new weapon skins, parachutes, and clothes to enhance character's appearance.  It also improves gameplay and character customization options. In place of UC credit, features such as Lucky Spin and Elite Pass are also available. You can simply order Unknown Cash as a digital gift card and you will be able to start selling these products to your customers in no time. 
How to Get PUBG Mobile UC?

There are so many different ways to get PUBG Mobile UC. Here are some of the best:
Buy It: One can buy UC in the PUBG Mobile in-game store.
Bonus Challenge: It is a special tournament event where one competes to earn rewards based upon kills and victories but it is only available in certain Asian regions.
Royale Pass: UC can be earned as a reward for raising royale pass rank, but elite pass must be purchased for the correct reward tier.
Giveaways: Like the redeem codes, many streamers run giveaways that offer the opportunity to win some UC. 
What can you buy from PUBG Mobile UC Card?

PUBG Mobile UC is used to buy items in the shop, here are all the items you can buy using PUBG UC:
Treasures
Outfits
Gun skins
Battle Pass
Vehicle skins
Parachute skins
Companions
Emotes
Accessories
How to Use PUBG Gift Card?
Go to the official PUBG Mobile website
Once you have opened this page, fill out the necessary details
Press Redeem Now button
Enjoy your credits
How to Load-Up PUBG Mobile UC?
Select UC denomination
Enter your Player ID and Nick Name
Checkout and then select your payment method
Once the payment is done, the purchased PUBG Mobile UC will be credited to your PUBG Mobile account shortly
What are the Perks of PUBG UC Gift Cards?

PUBG Mobile is free to play but some premium gaming content/elements, such as ward textures, spell caster icons, rune pages, and much more, must be purchased. When you sell a PUBG Mobile UC Gift Cards as a digital gift card to customers, the recipient has the freedom to use the gift card as he sees fit. One more important reason to choose a gift card over a tangible gift choice is to ensure that customers get a gift within their budget that will be appreciated. PUBG Mobile Gift Cards can be purchased by any denomination and leave the rest to the recipient. A PUBG Mobile card allows customers to purchase weapons, skins, keys, and other items from the game's PUBG Mobile store.