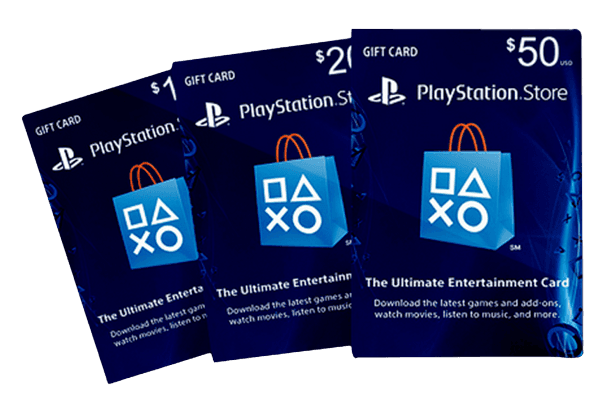 PSN Card Prices – 10$ PS Plus Gift Card
PSN Card Prices – 10$ PS Plus Gift Card
The PS Plus Cards offer services or one-time purchases, but the PlayStation console offers a wide range of entertainment.
$10 PS Plus Card It can be exchanged for games, subscriptions, and game add-ons on the PlayStation Store.
PSN Gift Cards save time because you don't have to rush to the gaming store to buy anything.
When you purchase a PlayStation Gift Card online, the seller will email you a code that you can use to redeem the gift card in any web browser or the digital store on your PlayStation system. The PSN offers both regular and discounted prices on a huge selection of games. You can purchase a game you have been wanting thanks to the ongoing deals. If the game you want is not included in the current sale, it will be in the following one, therefore it is worth waiting for.
Features of PSN Gift Cards
PSN subscribers frequently receive an additional sale in addition to the product's current sale price with some reductions. You can still use a mobile device or a computer to access the PlayStation Network when you are not at the PS console. On the PlayStation, you may create a desired list of games so that, when any title on your list goes on sale, you can examine the sale price from the wish list.
Publishers of video games can get additional material by purchasing Season Passes on PSN. For people who are devoted fans of a certain game, these passes are often valid for the release of upcoming content.
Benefits of PSN Gift Cards
As a digital gift card that enables you to purchase the item directly from the PlayStation Store, PSN Cards work fantastically. By eliminating the need to go to the gaming store whenever you want to make a purchase, PSN Gift Cards save time.
These cards make it simple to top up your PlayStation credit so you can buy games, subscriptions, and in-game currency. These cards guarantee that you get to keep them forever. There is no need to be concerned about how to access your purchases if you transfer devices because all of your transactions are linked to your account.
PSN Gift Cards Prices
These gift cards can be used to make services or one-time purchases, but the PlayStation system also offers a wide range of entertainment options. It also connects some areas of interest and acts as the hub for all kinds of entertainment, offering about everything you might want for a pleasant activity.
$10 PS Plus Card
PlayStation 3, 4, PSP, and PS Vita are all eligible for the $10 discount. The amount of money in your PSN wallet is the same as what was on your physical card. The money can be used by people to buy games for their gaming consoles. It is the ideal gaming item and just costs $10. You can add $10 to your PSN wallet after purchasing it, as well as give it to your pals.
Features:
You may buy your favorite games on the PSN either alone or in bundles.
You can buy classics on the PSN.
It allows you to buy downloadable games, TV series, game add-ons, full-length movies, and even PlayStation Plus memberships in addition to allowing you to enjoy PlayStation content. One can be bought as a gift card for someone else or yourself.
If you have a PlayStation Network account to redeem it with, you can use it most effectively. It can be exchanged for games, subscriptions, and game add-ons on the PlayStation Store. To play a game as soon as it becomes available, players can pre-load or pre-order it for their consoles. Along with certain bargains and discounts, you may also find some special discounts on popular games.
It is redeemable for anything on the PlayStation Store. On popular games, there are lots of offers, discounts, and promotions. Additionally, you can decide on whether To buy your preferred games, add-ons, or subscriptions, picking from a variety of 10$-$100$ gift cards. You may download, play, remove, and reinstall. Everything you purchase from the PlayStation Store is downloaded to your console and added to your collection. Use your credit card or gift cards from the PlayStation Store to add money to your PS wallet.