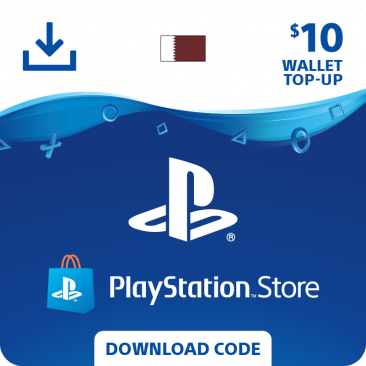 PlayStation Wallet top Up | PlayStation Gift Card
Adding money to your PS wallet is possible then you may use your wallet funds to buy products and services from the PlayStation Store.
Once your PSN card has been redeemed and linked to your account, you will have complete access to everything available on the PlayStation shop.
You can add money to your PlayStation wallet through PlayStation Store Gift Card.
There is a wallet for each account. Adding money to your wallet is possible by utilizing a legitimate payment method or gift card. Then, you may use your wallet funds to buy products and services from the PlayStation Store. It's possible that adding a payment method to your account is still necessary even if you're purchasing a subscription using wallet funds.
How to check the balance of your wallet online?
Select Sign In in the top right corner of the screen to log into the PlayStation Store.
Select Payment Management under your Online ID.
The top of the screen features a balance indicator for your wallet.
Your remaining balance displays when you view your cart while purchasing a PS5 or PS4 console.
How to use Wallet Money to make a purchase?
Make a purchase, as usual, to deplete the funds in your wallet.
Methods of mobile payment on the PlayStation Store
You can save your cellphone number as a payment option on your account.
Online payment via Mobile
If you're buying something from the PlayStation Store, choose Pay by Mobile at the checkout and follow the instructions on the screen. To put more money in your wallet:
Log into Account Management first. Click Add Funds > Choose Payment Method.
Decide whether to add a mobile account or select your mobile number.
Select the desired top-up amount and carefully enter your phone number.
Wallet Top-Up vs. Gift Cards
Gift cards and prepaid cards are plastic items used to make purchases. They also make great gifts: a flexible way to give the recipient money to spend however they like that appears safer and a little more upscale than a wad of cash, yet more practical than a personal check. Prepaid cards can be replenished and used continuously, whereas gift cards typically have a limit. It is the main distinction between the two because of their permanence.