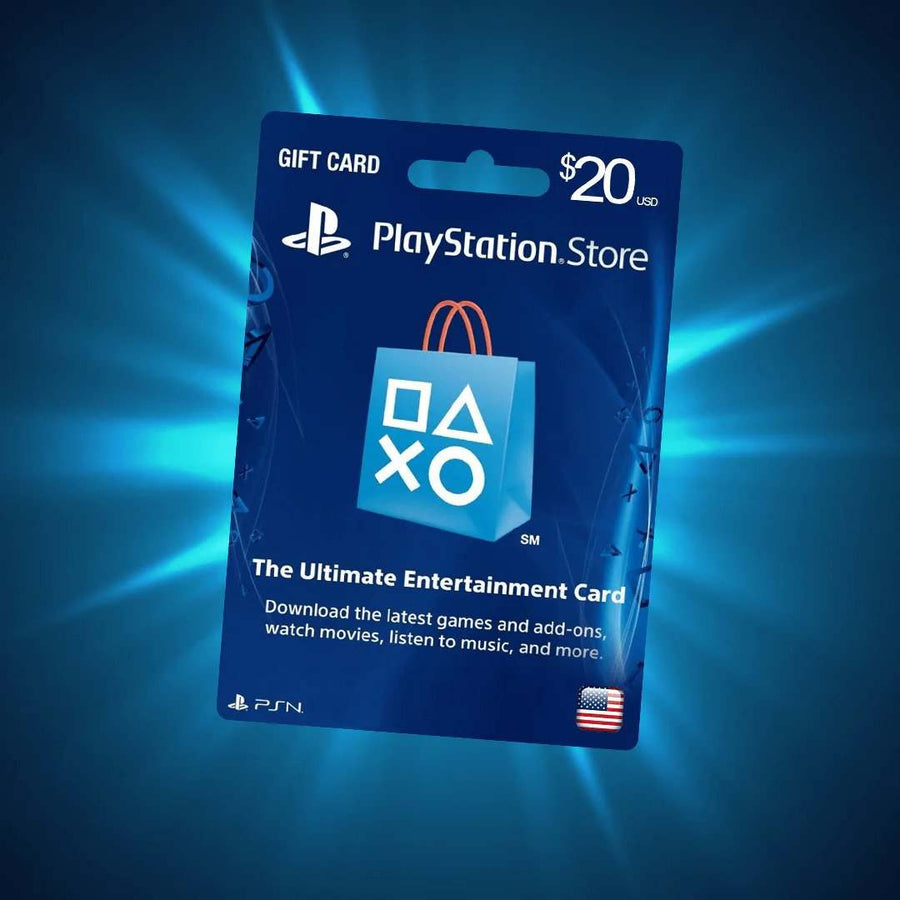 PlayStation Network Cards, PSN Cards UK
PlayStation Network Cards, PSN Cards UK
The PSN Card fills your PlayStation Network wallet with cash and enables users to buy and download new games, videos, and DLC, as well as stream films and music.
There are a lot of PSN cards that can be sent to the same account or purchased by a single person and sent to multiple friends.
PlayStation network lets you buy a PS Plus subscription with your gift card and this subscription provides vast value to your gaming experience.
With the PSN Gift Card, you can buy things as well as access many functions. This card is a beloved, all-purpose purchase that can be used on a variety of occasions. Games are the most frequent item type you can obtain with this card. Since new and exclusive titles are always being added to the PS shop, gamers who own these cards will never run out of things to do.
How to choose a PSN Card?
Depending on their demands, people can easily buy PlayStation Network Cards in a range of values. By using a
PSN UK
Card to download the most recent multiplayer missions, maps, and characters for online play with friends, users can take their PlayStation gaming to the next level.
To purchase preferred games, add-ons, or subscriptions, one can choose from a variety of PSN cards. Each piece of content you buy with these cards is downloaded to your console and added to your library. You can buy these cards from an online merchant, who will then email you a code to use in the digital store on your PlayStation system or in any web browser.
What can you do with PSN Cards?
These cards allow for internet gaming and can be used to download game purchases. These cards fill up the wallet so you can purchase media through the PS Store. These gift cards make the greatest presents for gamers because they provide them access to a huge selection of PlayStation platform games and add-ons. These gift cards function as virtual money that can be used to purchase stuff from the PlayStation Store.
PSN US Cards
There are numerous PSN UK cards available that may be bought by one person and sent to numerous pals, or they can all be delivered to the same account. These gift cards are used to power the online PlayStation gaming service. Additionally, these cards grant you access to a sizable online store with fresh stuff that isn't available in conventional places.
Activating PSN UK Gift Card
Once you have a PSN gift card, activating it is fairly simple. If you purchase a gift card for yourself, the code will be sent to you, and all you have to do is input it to use the card's cash value. You follow the identical steps when someone else provides you with the code, and your gift card's cash value is quickly unlocked.
A notification stating that the digital code has been used and is no longer valid will appear if you attempt to use it after it has been activated. The money stays on your account once you've used the PlayStation Network Card code until you're ready to utilize it.
How to buy PSN Cards?
The PlayStation Gift Cards are available from third-party vendors or directly through the PlayStation Network shop. For a PS Store gift card from a third party, you occasionally pay less. You can also buy a PS Plus card, which grants access to a wide range of online services and content for a set period, usually between three and twelve months.