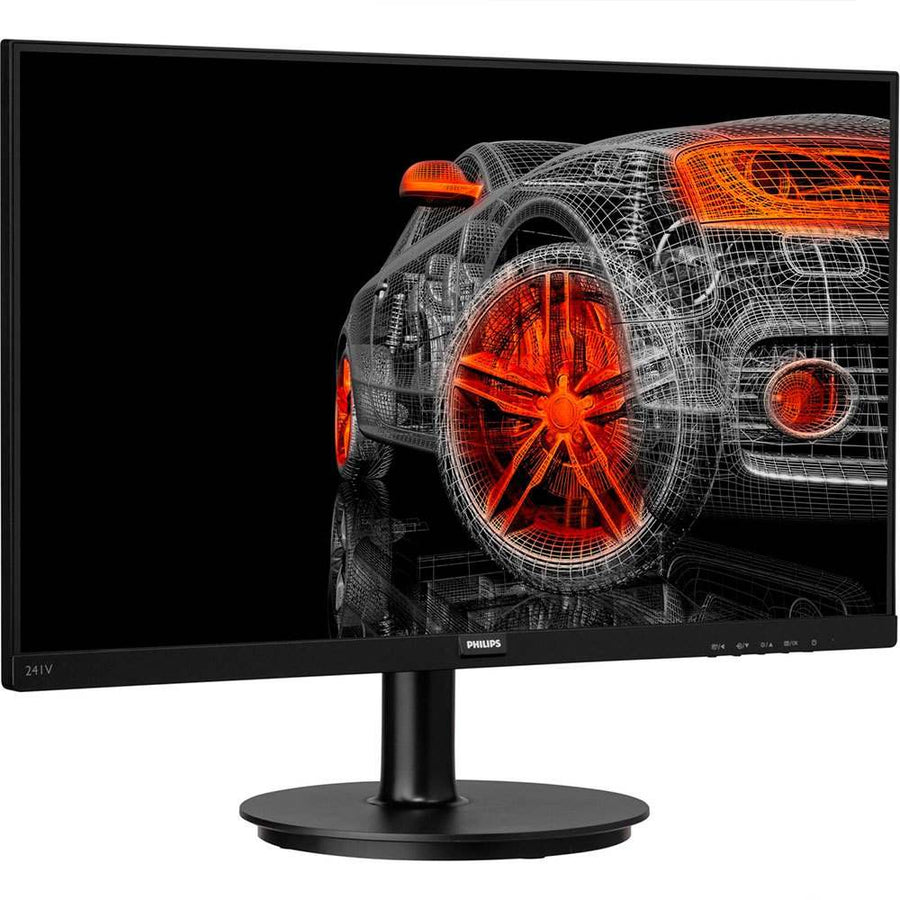 Philips: Philips Monitors | Best Philips Monitors 2022
Philips Monitors are a good option for people who need a dependable monitor for their home office.
Best Philips Monitors won't let you experience eye fatigue as you might with others thanks to the Flicker-Free technology.
With the high pixel density and high level of color accuracy, you can work effectively all day with Philips monitors.
The best Philips monitors come in a wide range of sizes, are often reasonably priced, and have a straightforward, uncomplicated design that allows you to get the most out of your computer. They have IPS technology, 4K resolution, and support for FreeSync.
High-performance Innovative Monitors
Displays are now a regular part of your day, whether at home or work. Philips' high-performance monitors provide clever technologies, rich graphics, and classic design to maximize your time spent in front of the screen. Whatever your needs, our user-friendly multimedia displays combine superb picture quality with thoughtful features to help you do more.
For a more vibrant picture, Ultra-Wide-Color Technology gives a wider spectrum of colors. Greens, vibrant reds, and richer blues with a larger "color gamut" produced by Ultra-Wide-Color look more realistic.
Internal Speakers
A display device with two top-notch stereo speakers built in. Depending on the model and design, they could be visible front firing, invisible down firing, top firing, rear firing, etc.
With this monitor, you'll never have to settle for subpar on-screen color. To keep everything clear, crisp, and larger than life, Ultra-Wide Color technology is integrated into it. It will render 124% of the sRGB gamut and 93% of the NTSC gamut. Unfortunately, it appears that some customers may have underestimated how dim this monitor might be. If you must have superhuman intelligence, you should probably look elsewhere.
It offers customers a full 27 inches. For those who require additional space for either work or play, this is a great display. You won't be distracted much thanks to the Ultra Narrow border, especially if you decide to join several displays together. This monitor's ability to seamlessly integrate into a tiling setup will make it a pleasure to use. The extra-wide 178/178-degree viewing angles of this monitor are made possible by the IPS technology.
Philips 276E8VJSB Computer Monitor
This monitor is a good choice if you're passionate about environmental preservation. It has a TCG certification and a 7.0 EnergyStar rating. To ensure that you can safely dispose of them without them ending up in landfills, the firm also uses entirely recyclable packaging materials. There is a tiny design fault, though, that might cause some customers to reconsider buying this monitor. When you return to your computer from sleep, it takes a while to wake up.
With this monitor, you won't experience nearly as much eye fatigue as you might with others thanks to the Flicker-Free technology. It also has a Low Blue Light mode that you can use to lessen headaches and other unpleasant effects of exposure to high levels of blue light. It has a Multiview feature that lets you watch while using two active connections. There are fewer distractions when viewing content on a screen with a narrow border.
Philips 273V7QJAB Computer Monitor
This is a wonderful monitor if you want to avoid adding more wires to your setup. It has an in-built audio system. That eliminates the need for installing external speakers, which can be difficult, especially in smaller rooms. With this monitor, managing wires doesn't have to be a nightmare. Additionally, it provides sharp, bright visuals on a nearly borderless screen.
The wide-viewing IPS LED screen will be appreciated by you. Watching movies, looking at pictures, and even browsing the internet are all made much more fun by this design. The 16:9 Full HD display will draw you in immediately if you want an immersive experience. With a screen size of 27 inches, you can easily split your screen into multiple windows and work on them at once.
Philips 241E1S Computer Monitor
This little, sleek display has a lot to commend it. With this variant, the screen measures a full 24 inches. Your interest in the chosen content will be maintained thanks to the IPS LED wide-view technology. You should be aware that this monitor has a reaction time of only 4 milliseconds. Although it might seem quick, that is slow in comparison to other models.
You will get a flawless visual experience thanks to the integration of AMD FreeSync technology. By doing this, you may be confident that you won't experience the negative impacts of stuttering or ghosting. You can easily transition from browsing to gaming. No matter how long you've been browsing the web, the Flicker-Free technology keeps eye fatigue to a minimum. Low Blue mode allows you to prevent eye strain further.
Philips 346E2CUAE Computer Monitor
You have found the ideal model if you're looking for a completely immersive visual experience. This choice boasts a 27-inch curved shape that will engross you in its content for hours. This is a great model to use when browsing or playing games because it gives you a comprehensive view. Keep in mind that the large size and curved design have a price. Unfortunately, if your desk is already crowded, this monitor might be too big for smaller spaces.
Another major benefit of this monitor is its exceptionally crisp imagery. You'll adore the 34440 x 1440-pixel Ultrawide QHD display. Because of the 1-millisecond response time provided by this monitor, you can play games with confidence. It will always be perfect. This monitor's design from the manufacturer also features a cable management system, so you don't have to worry about creating additional clutter in your room.