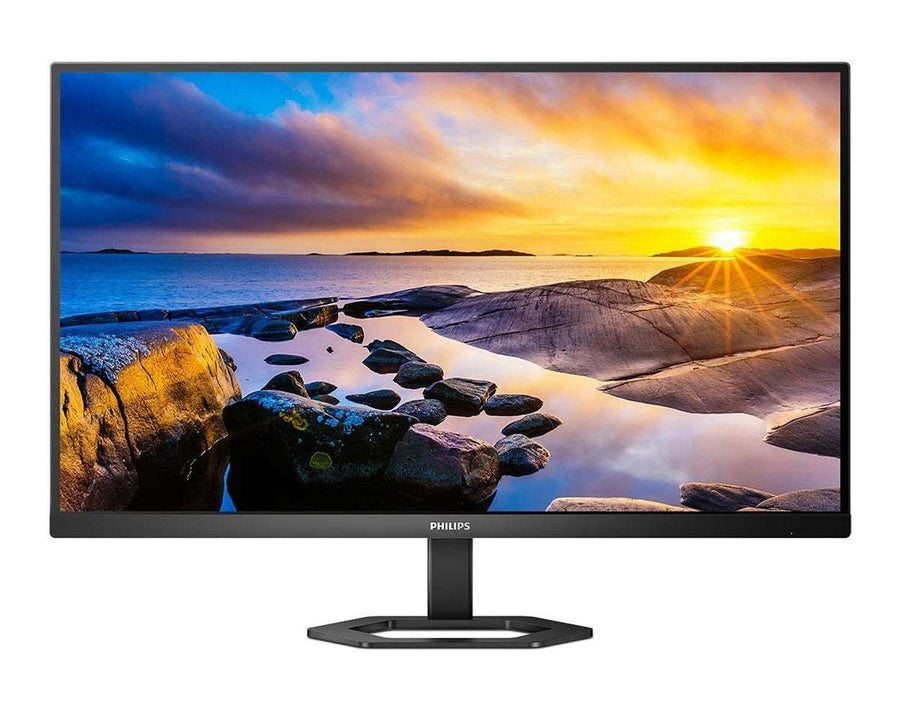 Philips Monitors | High-Performance Monitors by PHILIPS
Philips is a well-known brand that produces reliable products, and its monitors come with a variety of features.
The Philips E-line gaming monitor is a fantastic all-around display that offers intense gameplay without tearing.
One of the most liked brands of computer monitors is Philips. Both individuals use them at home and professionals utilize them.
With this huge 34-inch computer display from Philips, you can see more and do more. Experience sharp, clear visuals and immersive videos that come alive in every frame thanks to the ultrawide quad QHD 3440 x 1440 screen resolution and 178/178 viewing angles. You may be busy all day long while analyzing various papers and spreadsheets on one monitor screen thanks to the high-density pixel count, which guarantees good color accuracy.
This Philips model also features comprehensive CAD-CAM solutions and a built-in Multiclient Integrated KVM switch that enables easy switching between two separate PCs. With less flicker and the ability to change screen brightness, its flicker-free technology promotes pleasant viewing and long-term productivity with less eye strain.
Utilize a USB-C docking station to connect the Philips 346B1C to other devices. You can quickly connect any device, such as a mouse, keyboard, or Ethernet connection, to the monitor using a connector. You can also use a laptop or notebook to transfer data while charging the associated device or watching videos. This computer display is ideal for you if you enjoy playing video games. No more broken frames and sluggish pick-ups in gaming thanks to its Adaptive-Sync technology, which generates a fluid performance and a quick refresh rate.
PHILIPS 288E2A W-LED Monitor
With the Philips 288E2A LED computer monitor, you may experience endless pictures and accurate colors on an ultra clear 4K UHD screen with a resolution of 3840 x 2160. Utilize your 28-inch monitor's full potential to tackle 3D graphics, intricate CAD tasks, or challenging spreadsheet work. This Philips monitor has been approved as a productivity tool for professionals including remote workers, graphic designers, and architects. 
It features flicker-free technology, which reduces eye fatigue and improves viewing comfort even after prolonged use, like most new computer monitors from this brand. To lessen shortwave blue light, which a prolonged exposure could gradually cause eye damage and vision issues, activate and modify the Low Blue mode settings.
The Philips 288E2A is excellent for gaming because of its quick response times, high refresh rates, and AMD FreeSync technology, which is essential for consistently smooth gameplay. It has a variety of gamer-focused modes, including a First-Person Shooting (FPS) mode for enhancing games with dark themes, a Racing mode for games that demand quick reactions and high color accuracy, and a Real-Time Strategy mode with Smart Frame technology that enables you to highlight specific areas and change image size and resolution. Additionally, you can alter your settings for various games to maximize your performance at all times. This monitor has a cleverly integrated cable management system that makes managing cables simple.
PHILIPS 327E8QJAB FULL HD IPS Monitor
This Philips high-performance computer monitor is very similar to its sibling models, the 346B1C and 288E2A, in terms of qualities and specifications. But the Philips 327E8QJAB offers more than just an UltraHD screen resolution, quick response and refresh rates, AMD FreeSync technology, a USB docking station, a game-friendly setup, and comfortable viewing. For a simple and satisfying multimedia experience, it has two built-in stereo speakers. A higher capacity than usual display port connects a video source without conversion to the monitor.
The Philips 327E8QJABG is manufactured from 100 percent recyclable materials and complies with all applicable international standards. Some devices use about 65% of plastic waste from consumer recycling. Philips strictly complies with RoHS regulations and makes sure that all of its products are devoid of hazardous materials like lead and mercury. Mercury is absent from all Philips computer monitors with LED backlights. Throughout its life, this monitor has significantly reduced environmental impact.