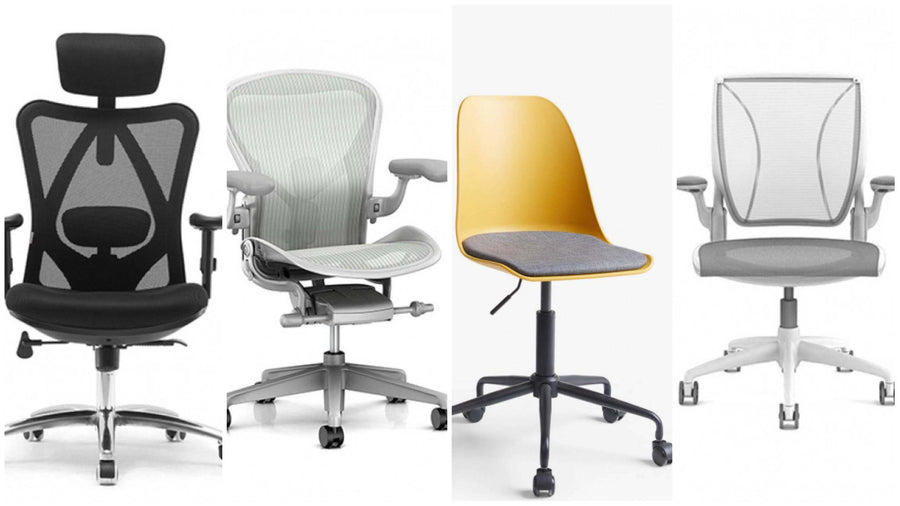 Office Chair, Price | Rolling Chair, Computer Chair
Office Chair, Price | Rolling Chair, Computer Chair
Rolling Office Chairs are appropriate because they let you move from one end of the table to the other.
Office chairs are designed to withstand ja lot of activity and these are expensive than other chairs and dining room chairs.
Go for such Office Chairs that allow you to modify the seat height, tilt tension, and armrests.
 Since the advent of offices, office chairs have been the center of attention. Finding the most comfortable ergonomic chair for their staff is a top priority for every office. But is it always easy to choose comfort in the workplace? The reality is that office furniture plays a significant role in how productive our workplaces are because many different factors work together to produce an overall result.
Your staff can be inspired and given more energy with the right computer ergonomic chairs. While there are many different types of office chairs, some locations have an interest in rolling office desk chairs. Are rolling office chairs appropriate for you? Probably because they let you move from one end of the table to the other. To learn everything there is to know about a rolling office chair, continue reading.
Rolling Chair
A rolling office chair lets you roll, as the name would imply. The types of rolling office chairs vary, usually depending on how many wheels are located beneath the base of the chair. Rolling office chairs are designed to give you mobility while working, and because of their quick movements, they also work well to boost productivity.
To allow for seamless movement while working in an office, the majority of computer seats incorporate rolling rollers. This also means that unless you have a rolling office chair with locking wheels, a chair that rolls will keep you moving. For this reason, many chairs offer this feature as well. The advantages and disadvantages of a rolling office chair in a contemporary workplace are listed below.
Characteristics of Office Chairs
Office chairs are designed to withstand a lot of activity. Compared to other chairs and dining room chairs, they are more expensive. The majority of people will spend their days sitting in them, which is why. The seats must be able to endure the demands of the task after such prolonged use.
Your weight has to be supported by the cushion.
The wheels must be able to withstand being rolled around all day. 
A chair must be durable if you're going to spend several hundred dollars on it.
The typical office chair sold today is made to last for 10 to 15 years.
The cushions' seams are meticulously sewn.
Low Price Office Chairs
Cheap chairs frequently have fragile mechanics and are constructed of plastic. They may barely survive for a year or two because they weren't made to last. Think about how much use a chair will receive. In a conference room, certain office chairs might be vacant for extended periods. Others might spend hours each day in cubicles.
Want an office chair but don't want to spend more than $1000? The good news is that you can purchase seats for under $200 without sacrificing quality or comfort. But what qualities ought to you seek in a cost-effective chair? Think about the seat and back materials, the adjustable features, and the usefulness while choosing one. Many chairs have comfortable, but quickly warms up, densely padded fabric or leather upholstery. Contrarily, the mesh is a more permeable material. Additionally, search for options that allow you to modify the seat height, tilt tension, and armrests. And last but not least, before making a purchase, consider the chair's purpose.