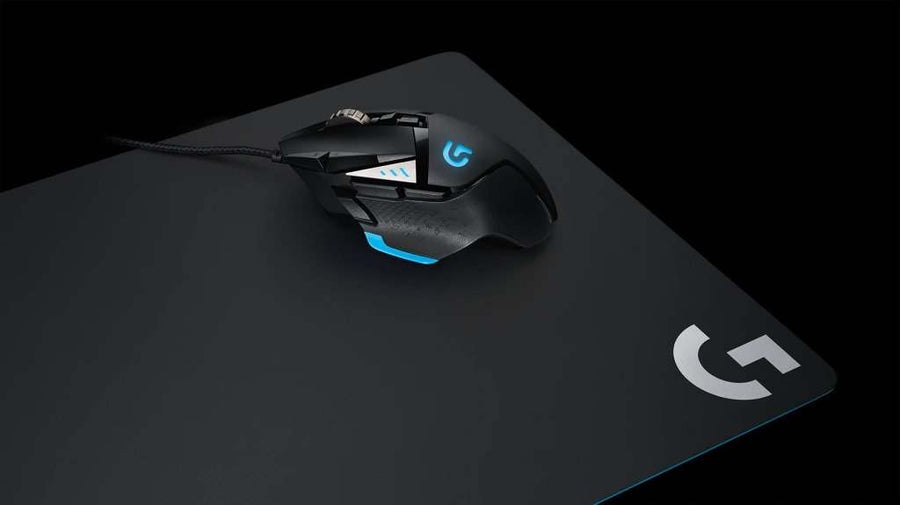 Mouse Pads, Price, Best Logitech Mouse Pad, Features & Price
Mouse Pads, Price, Best Logitech Mouse Pad, Features & Price
The Logitech G240 mouse pad is highly appealing, needs very little thought, and has nearly no setup time. 
Mouse Pads are valuable because these surfaces give the mouse more control and precision.
The mouse pad offers the required friction to keep the mouse in place so that your hand won't abruptly swing off.
There's a good chance that you've just spent a lot of time and thought choosing the best mouse, keyboard, and headset for your setup if you're looking for a gaming mouse pad. Perhaps you even assembled your PC from scratch after carefully selecting each component. The Logitech G240 mouse pad is appealing in part because it requires little thought and takes almost no time to set up.
Logitech G240
It is a mouse pad made of cloth. It won't move much when you place it down on a surface because of the rubber base. All you have to do is that. If you own a Logitech mouse, the Logitech G Hub software allows you to optimize surface calibration, which is helpful but not strictly necessary. The Logitech G240 is merely a stylish, useful, and robust accessory, which is likely all that the majority of gamers require.
Logitech G440
One of the most popular hard gaming mouse pads on the market is the Logitech G440, and for good reason. If you use a pointer with a Hero sensor, this is a good piece of equipment. This pad has been designed from the ground up for pinpoint accuracy, from its low-friction polyethylene top to its slightly gritty surface texture. The G440 is the best in the business if you're looking for a hard gaming mouse pad for a smooth glide, albeit it is a little thicker than some of the other options on this list and the harsher edges may be unpleasant if you don't position yourself properly.
Logitech Studio Series Mouse Pad
Move and Glide Effortlessly: Whether in the workplace or at home, the Studio Series mouse pad has a smooth, comfortable cloth surface with a fine weave for easy, silent gliding on any surface.
Spill-repellent and Simple to Clean: 
The desk pad's coated surface makes it simple to clean up any unintentional spills; dampen a cloth to remove liquids.
Designed with Care:
With the help of the resistant flat-stitch edges and the anti-slip rubber base, you can say goodbye to fraying.
Materials:
Travel mouse pad made of soft surface fabric, recycled polyester for the inner layer two, giving PET bottles a second chance at life, and natural rubber for the non-slip base.
Sync your Logitech mouse with:
The Logitech Mouse Pad is a great companion for your wired, wireless, or Bluetooth mouse thanks to its vibrant color and contemporary design, elevating your workspace.
Get the Glide
Meet the comfortable, non-slip mouse pad that elevates your workspace. The Logitech Mouse Pad provides the glide and comfort you require for your preferred Logitech Mouse and is made of high-quality materials.
Smooth & Silent
Whether you're at home or in the office, a soft, comfortable cloth surface has a finely woven fabric for less friction and quiet, effortless gliding.
Spill Resistant
The spill-proof layer on the Logitech Mouse Pad resists unintentional accidents, making liquids simple to wash away.
No Slide
The rubber-containing products may cause allergic reactions in some people, while the soft surface fabric offers a comfortable mousing experience. The anti-slip base keeps your desk firmly in place on any surface by preventing sliding.
Get the Edge
features flat-stitched edges that resist fraying for a durable pad.
Connectivity with Logitech Devices
It is designed to go with your Logitech mouse and additional accessories. Your set-up looks fantastic and functions flawlessly. Purchase it in dark rose, graphite, or blue-grey.