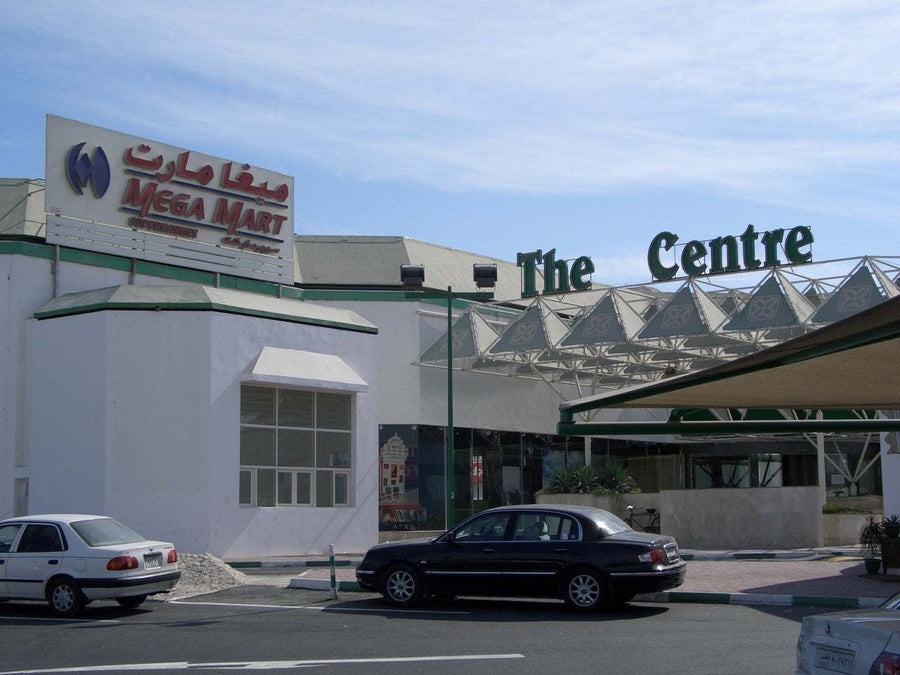 Doha Duty-Free Products | Megamart Doha
Duty-free shopping is available to tourists who are departing the country for at least 48 hours.

Duty-free stores provide a range of products without charging a local import tax or levy imposed on goods by government agencies.

Finding good prices and unique packaging for well-known products are both pleasures of duty-free shopping at airports.
Duty-Free Shops
A duty-free shop is a brilliantly illuminated consumer paradise that you've probably seen if you've ever traveled overseas (or gone through an international terminal). A specialty grocery store with top-quality fresh produce, dairy goods, and fish as well as a menu and bakery for all your daily needs, offering international original brands in a luxurious environment.
What do they Offer?
Duty-Free shops offer a variety of goods without adding a "duty" (a local import tax or levy imposed on goods by government agencies). Typically, duty-free shops provide discounts on a variety of goods, including alcohol, tobacco, fragrances, cosmetics, luxury goods, sweets, and more.]
The clerk at the register will request to see your boarding pass while you are traveling overseas and shopping duty-free (a nice activity to do during your airport layover). This is done to confirm that you have left the country. Duty-free shopping is available to tourists who are departing the country for at least 48 hours.
Shopping at Duty-Free Shops in Doha
Depending on the nation, currency conversion rate, and the items you purchase, the amount you will save when shopping duty-free at the airport will vary. The duty-free shops in Europe are tax-free in addition to being duty-free. You might save up to 25% by doing this on your duty-free shopping! Make certain to:
To make sure you are genuinely receiving a decent price, use a currency converter.

Take advantage of a credit card with no foreign transaction fees.

Whenever possible, choose to pay in local money (you will likely get a better currency exchange rate through your own credit card company than you will through the duty-free shop)
Top Choice at Duty-Free
Paul Eisenberg of TravelingDad.com and Alexis Kelly, a travel editor for Fodors, both concur that Cadbury chocolates are a top choice for duty-free shopping when visiting other countries because they're:
Not offered in the US.

superior to American chocolate in taste
Since 2015, the Cadbury in the US has been different from the one in the UK, thus skipping the chance to bring some home would be a trip error you should avoid. Kelly doesn't only wait in line for her Cadbury treats duty-free! She discovered a great duty-free price on Longchamp bags at Charles de Gaulle airport a few years ago when returning from Paris. The Fodors editor purchased three bags from the French-owned business as a result of the savings because:
Booze When traveling internationally, if you have a taste for premium liquor, head for the several shelves of duty-free liquor. Scotch connoisseurs, for instance, are likely to leave with one or two bottles at costs that are significantly lower than they would pay at home.
Gifts at Duty-Free Shops
Purchasing last-minute gifts from your travel destinations is another fantastic use of duty-free shopping at airports. The trinkets and souvenirs at a duty-free shop let you make sure you show everyone back home that you were thinking of them while you were away, even if you forgot to buy gifts while on your inexpensive beach vacation! Whether you are purchasing elaborate snow globes for children or fancy hand-painted fans for your partner!
Coffee
Your choice of duty-free items will occasionally depend on where you're going on vacation. The coffee is: in South America or the Caribbean:
Fragrant

Delicious

Not as costly as staying at home

European chocolate
Shopping duty-free after a trip gives you the chance to get better chocolate than you often eat because prices may be cheaper than at home. Because: You may get fantastic deals on Swiss chocolate from duty-free shops in Geneva or Zurich.
Swiss chocolates are often taxed when purchased anywhere outside of Switzerland.

Price-wise, purchasing it duty-free would be a better option.

Country-specific Cosmetics
Duty-free shopping for foreign cosmetics can be enjoyable and inexpensive. Maya Kachroo-Levine, a travel and leisure writer, enjoys using up her last remaining foreign dollars on a single, regionally specific beauty item, such as:
Micellar water in French

Coconut oil from Fiji

A fragrance sample that is unavailable at home
Cosmetics & Scents
The cosmetics and fragrances aisles are typically where you can get the best deals while shopping duty-free at airports.
Soaps & Sanitizers 
Save some room in your carry-on bag for the duty-free bargains on genuine Bath and Body Works soaps, sanitizers, and more if you are addicted to the creamy, luxurious hand soaps from Bath and Body Works but recoil at the sticker price at your neighborhood mall. Although not all duty-free shops provide these goods, when they do, they'll probably be on discount and won't have the same selection of smells as a typical shop.
Prices at Duty-Free Shops
Finding good prices and unique packaging for well-known products are both pleasures of duty-free shopping at airports. According to Nadine Heubel, CEO of Heinemann Americas, which operates duty-free shops in 74 airports across 28 countries:
Extra-large, duty-free-only versions of products

You can get unusual packaging that you have never seen at a local store.

Travel-only items from well-known companies
Watches
The glossy metal of expensive watches may tempt you to take a closer look, whether you're on a cruise ship or passing by a brightly lit duty-free shop in an airport. But before you purchase, remember to:
Look up the costs at local stores online.

Examine the costs of online bargain merchants.

Verify the duty-free "bargain" by consulting a currency converter.
Electronics
Consumer gadgets aren't typically available in duty-free shops, but there may be a time before an international flight when you're considering a new pair of Bluetooth earbuds. Before making your purchase, compare the cost of comparable items:
At your location

At home, consumer gadgets can be purchased for a great price at Amazon or Best Buy.
Jewelry
It's not just the duty-free timepieces that are making your eyes sparkle. Before boarding a flight, there is frequently a sizable selection of jewelry from brands like Swarovski to tempt passengers. During a formal meal, that bracelet or necklace might be attractive, but keep in mind that there might be better offers available:
If you're in a port like Nassau, Bahamas

From a web-based merchant
Just two of the well-known luxury brands you can find while shopping duty-free in transit are Versace sunglasses and Michael Kors handbags. There is a duty-free shop prepared to sell you a pair of expensive sunglasses if you have lost your own or simply want to splurge. However, as with jewelry, watches, and other items of technology:
Make sure you are seeing the correct prices by using the currency converter.

Do a fast Google search to discover whether a retailer near your ultimate destination sells a comparable item for less money.
Skincare Flying may be rough on your skin, so while you're shopping at the duty-free shop, why not pick up some nice lotions? You may even be able to purchase products from reputable skincare companies like L'Occitane duty-free, enabling you to purchase travel- or full-size versions of your preferred:
Face washes

Body creams

Age-defying serums

Scented soaps

Megamart

Doha
Coles Myer owned the Australian retail chain known as Megamart, which offered furniture and electrical goods. It was also known as Megamart Your Mega Electrical & Furniture Store by Myer because it was a subsidiary of the Myer department store chain. Certain Megamarts were larger than certain Myer locations.
Megamart shuttered because it struggled to compete with rivals such as Harvey Norman and Dick Smith while cannibalizing Myer's revenues. It is practically difficult to get on a plane to another country without stopping at the duty-free shops first. If you know what to look out for, you can get some great offers.