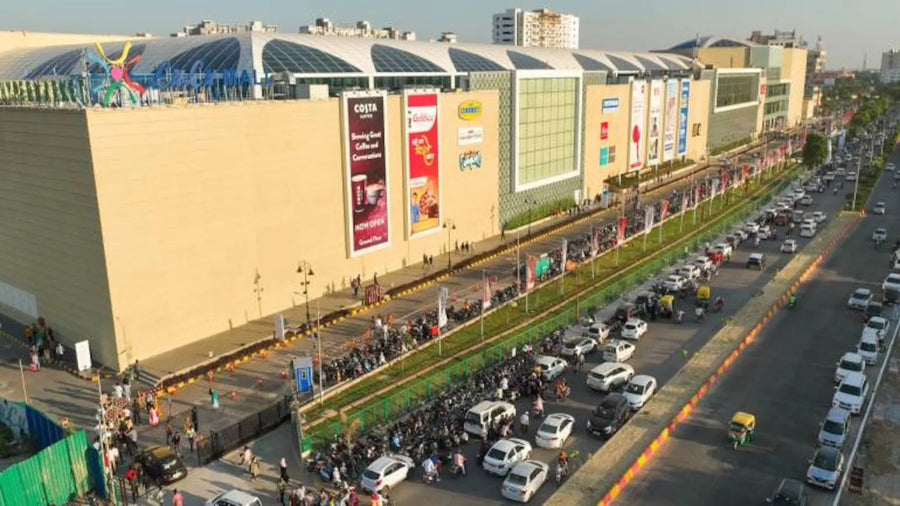 Lulu Hypermarket Qatar | Lulu Group
Lulu Qatar has instructed all its hypermarkets to prepare to serve customers of different nationalities under their preferences.
Lulu Group has launched its 22nd hypermarket and department store in Qatar, comprising all the well-liked Lulu retail elements.
The Lulu Group recently increased the capacity of its online store and introduced express bike delivery services.
Lulu Hypermarket is your go-to source for home accessories having a significant internet presence, a well-run app-based loyalty program, and a lifestyle publication called Lulu Happiness. The store has a name for consistently delivering a better international shopping and entertainment experience while setting the bar for service, earning the company numerous national and international honors, including a Guinness World Record. 
The Lulu Group is pushing forward to become the leading player in the shopping mall market with forthcoming projects. The Lulu mall covers all the imaginable consumer wants under one roof, offering a cutting-edge shopping experience that is a pleasant and novel change from traditional supermarkets. 
The Lulu Group
The primary supplier of food and consumer products is Lulu. It operates in the hospitality industry and owns five-star luxury hotels, sizable convention centers, and travel advisory firms.
The phrase "Lulu, where the world comes to shop" is adequately justified by the abundance of both the domestic and foreign brands that Lulu Hypermarkets carries and the store's spacious parking lots, kid-friendly play areas, food courts, money exchange, and bank counters. 
Lulu Group Opens 22nd Hypermarket in Qatar.
In keeping with its promise to develop 22 stores there by 2022, Lulu Group has launched its 22nd hypermarket and department store in Qatar, reiterating its commanding position in the area. The two-level hypermarket, situated in Al Dhakhira, Al Khor, is 7,800 square meters and contains all the well-liked Lulu retail elements. Fresh produce from all over the world is available, as are the best cuts of meat and fish, as well as the well-known in-store "Lulu Connect" digital showcase.
The store offers well-known Lulu shopping areas such as Lulu apparel, luggage, stationery, sports and fitness, shoes, toys, and home furnishings, among other things. It consists of 18 checkout counters and 500 designated parking places. There is an ATM and a telecoms store for the benefit of the customers.
What do you find at Lulu Hypermarket?
Fresh juices are provided throughout the day in a designated juice station area, in addition to a range of fresh fruits, vegetables, meats, and seafood. Customers will be encouraged to eat healthily and learn new cooking methods from specialists through in-store cooking seminars. The new hypermarket will also include a section designated just for green goods.
Furthermore, the toys area includes a specially curated range of STEMTainment toys for kids. Also, there is a comprehensive and helpful IOT section for adults to support smart homes.
Vegan Basics at Lulu Hypermarket
As the first store to launch a vegan hypermarket destination with a service counter exclusively devoted to plant-based goods and featuring meatless alternatives and a meatless butchery, Lulu is a pioneer in the vegan food industry. With so many vegan basics easily accessible in stores, shopping for vegan cuisine at your neighborhood Lulu Hypermarket has never been so simple. By adding a unique store within the store named Planet Y, the newest Lulu hypermarket is making it even easy for shoppers who are vegetarians and vegans to acquire plant-based groceries in one location.