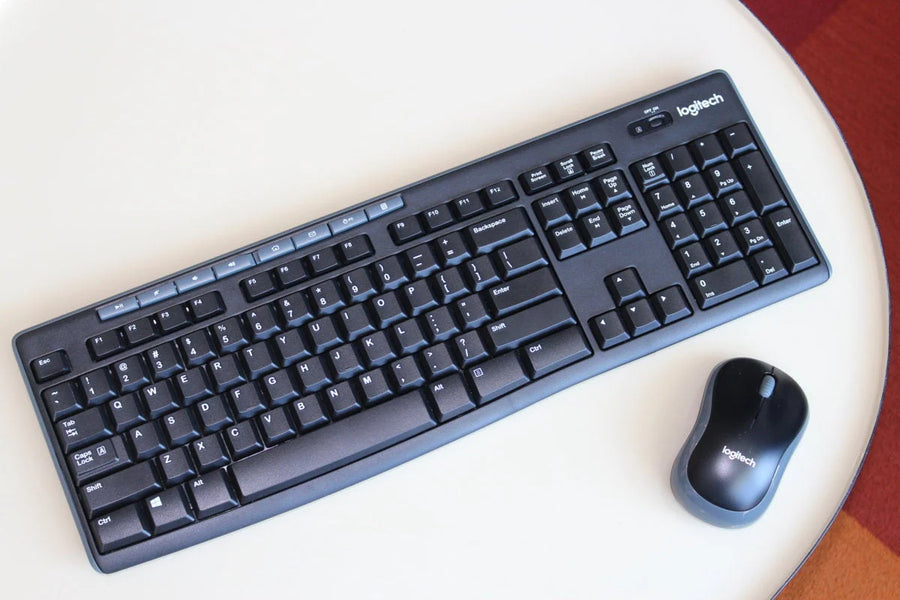 Logitech Pop Key – Modern Mechanical Keyboard
A wireless keyboard; Logitech Pop Keys makes using a computer, communicating with others, and working on it enjoyable.
The Bluetooth Low Energy-compatible wireless design also supports a more reliable 2.4GHz wireless connection through a Logitech Bolt dongle.
You can use Logitech Options, the configuration app, to configure the Pop Keys on Windows and macOS.
The days of using only a few words to express our ideas and feelings are long gone. The 21st century introduced us to emojis, a new method of communication. Emoji compatibility is already included in the majority of Android keyboards. However, you might require something more robust if you're seeking a keyboard that will genuinely accommodate your needs for typing emojis.
It is never been simple to express your feelings, which is why emojis are useful. Thanks to the many emoji apps, texts are no longer boring. You can enjoy yourself during conversations by downloading one of the Best Emoji Keyboards for Android from our list.
Logitech Pop Keys
The Logitech POP Keys is a mechanical keyboard with circular keycaps and a vintage typewriter appearance that can only be used wirelessly. It is available in three vibrant styles to add some color to your computer setup. You can configure the dedicated emoji keys on the right side to the emojis you use the most. It can be paired with up to three devices and used wirelessly through Bluetooth or its USB receiver.
Logitech Switches
The TTC Brown switches in our unit provide a light typing feel and offer a tactile feedback when a key is pressed, but the bump is barely audible. The board is also available with clicky TTC Blue and linear red switches if you'd like a different sensation.
Decent for Gaming
Although the Logitech POP Keys are only decent for gaming, this is not its intended function. Especially if you use it over Bluetooth, its high latency may not feel snappy enough for the majority of games. It lacks a wrist rest, inclination adjustments, and backlighting. The good news is that you can remap the emoji keys and the majority of the F-row keys to other keyboard functions, but macros cannot be set.
Affordability 
The most adorable keyboard is the Logitech Pop Keys. The multicolored wireless mechanical is dressed to impress as a member of Logitech's new creator-focused "Studio" range of peripherals, with bright, synchronized components, typewriter-style keycaps, and programmable keys denoted by emojis.
Other Features
It also includes a few potent features from Logitech's MX range of productivity accessories. On paper, it successfully balances strength and individuality. The problem isn't quite as clear-cut in practice. The Pop Keys' round keycaps have some typing-related issues, and its configuration platform isn't as strong as Logitech's MX line. Despite these drawbacks, it remains a fairly unique option for keyboard enthusiasts who want a unique keyboard in terms of both appearance and feel.
Brown Logitech switches can be seen on the Pop Keys. The effort needed to push down tactile switches, which have a strong tactile bump rather than the tinny clack of "clicky"-style keys, may irritate a professional esports player but improves the typing experience overall. Using the Pop Keys to type is often very comfortable once you get used to it.