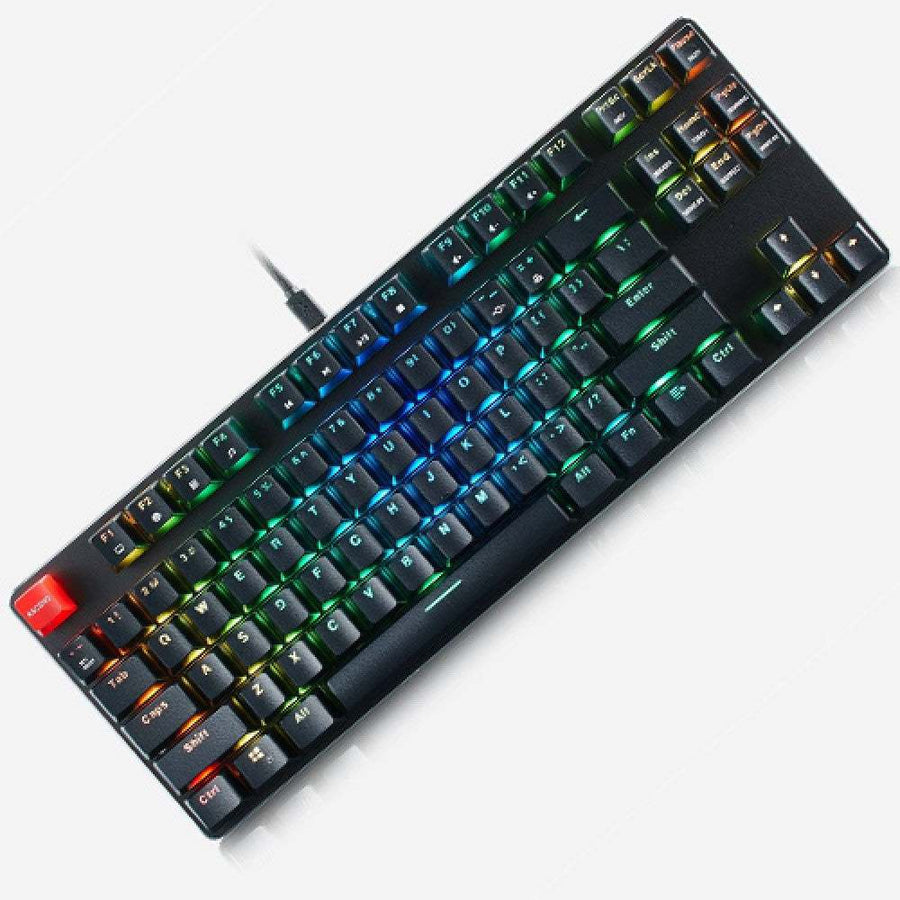 Keyboards: Mechanical & Magic keyboards | Features
A good gaming keyboard can make the difference between winning and losing in your favorite game when utilized properly.
Since they are quicker, more durable, and more tactile, mechanical keyboards are more popular among gamers.
Magic Keyboard features a fantastic typing experience, a trackpad that expands, a USB-C connector for pass-through charging, and front and rear protection.
You understand as a player how crucial your gaming peripherals are to your enjoyment. The appropriate keyboard may make or ruin that experience, as you are well aware. However, you might not be aware that you have more of a say in the situation.
Mechanical Keyboards
The majority of mechanical gaming keyboards contain key switches that need less depressing and result in quicker game action. A gaming keyboard doesn't have a clear definition, in contrast to a mechanical keyboard, which can be identified by its usage of mechanical switches.
Mechanical keys that are full-size, well-spaced, and cozy to use for extended periods are frequently found on gaming keyboards. Additionally, the keyboard's shape is usually created to fit your hands comfortably, allowing you to use it for longer periods without endangering your hands and wrists.
Why a Mechanical Keyboard is used?
A mechanical keyboard has a wide range of uses. Some people use them to speed up gaming and typing. They help some heavy typists avoid accidentally pressing the wrong key. Some people only take pride in their voice and looks. 
Working on Mechanical Keyboard
For a game, browser, or other programs to recognize it, mechanical keyboards communicate to your computer that a key has been depressed. The keycap is the plastic piece that you push with your finger to begin this seemingly straightforward motion when you want to indicate a number or letter, such as "G."
What is "Mechanical" about it?
Mechanical keyboards are commonplace, the parts that connect the keycap you push and the circuit board that transforms your keystrokes into digital signals are known as spring-activated switches or simply switches. Because they have a significant impact on how your keyboard feels and sounds, switches are the mechanical keyboard's "heart and soul." Furthermore, your keyboard wouldn't function without them.
Magic Keyboards
In addition to providing a superb typing experience, magic keyboards provide durable, portable tablet protection. They also magnetically attach to the iPad, so no wires, switches, or pairing are required. The Magic Keyboard's floating layout, backlit keys, and built-in touchpad increase its usefulness. You may connect the Magic Keyboard magnetically and quickly reposition it to your preferred viewing position thanks to its floating cantilever design.
Convenient Typing
There are illuminated keys and a scissor mechanism with 1 mm of travel for silent, responsive typing.
Internal Trackpad 
The magic keyboard is designed with the cursor and multi-Touch gestures of the iPad OS in mind.
Floating Design
Through simple angle adjustment, the optimal viewing angle is provided.
Protection
When folded into a case for traveling, it offers front and back protection.
Why do People like Magic Keyboards?
Magic Keyboard is comfortable to type on, and the shell effectively shields the iPad from drops. The viewing angle is suitable for the majority of uses, however, for artists, an iPad drawing stand may be more appropriate. The way the keys feel is the best feature of Apple's keyboard enclosure. The key travel is ideal and replicates the sensation of Apple's most recent MacBooks.