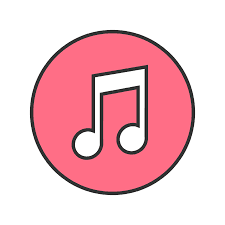 All you need to know about iTunes Music, iTunes Microsoft, App Store & iTunes - Think24
iTunes Store is the world's most popular online itunes music
iTunes Music is all about streaming in which you pay a flat fee to unlock access to Apple Music's entire catalog, however, you don't own the music you listen to. The files don't live individually on your devices, instead, you can just listen to the tracks that are stored remotely and owned by Apple. The iTunes music functions the same way even if you subscribe to any other media streaming music/movie subscription service. Although the principle and nearly all of the music are the same, Apple puts a lot of emphasis on Apple Music's radio stations and its playlists. iTunes Music offers recommendations personalized for your tastes, looking at artists you like and serving up other artists and playlists for you to listen to. However, instead of being built by algorithms, they are built by real people. The music library of Apple has over 90 million songs and you can also watch music videos without ads, and check out Apple's exclusive original content.
Is App Store & iTunes the same?

The App Store is a website that enables the purchase of software and mobile applications to be run on Apple-related devices. On the other side, iTunes is generally associated with organizing and adding digital media like songs, movies, and TV shows, which can be purchased by the users. Although both App Store and iTune store are owned by Apple Corporation, there is a difference based on their function. ITunes is capable of adding, organizing, and playing digital media on a computer. It allows the synchronization of portable devices so that digital media can be played on them as well. It is known as a jukebox player, which can run on both Windows and Mac operating systems.
The key difference between iTunes and other media players is that it has a built-in iTunes store where touch apps, music, videos, podcasts, movies, audiobooks, and TV shows are available. Apple supports iTunes as a portable media player on its many devices. Apple iTunes is a media player with a lot of capabilities. It has some built-in features like a media library, a radio broadcaster that operates online, and mobile device application management. The App Store is easy made for everyone, from persons to large teams, to allocate apps in the flourishing app economy and successfully run and grow a global business, it allows you to scale your app distribution worldwide using a variety of business models. 
How does iTunes Music Work?

ITunes Music is an ad-free streaming music service that lets you listen to millions of songs and your music library. As a subscriber, you can listen to music any time online or offline and create your playlists, stream and download audio files, get personalized recommendations and much more. When you are a subscriber of iTunes Music, you can use family sharing to share Apple Music with up to five other family members and they don't need to do anything; iTunes Music is available to them the first time they open the Music app after your subscription begins.
iTunes Music not only lets you stream on-demand any track from the iTunes catalog but also access all your music in one place on all of your devices. It also offers recommendations personalized to your interests, the ability to save music to your device for offline listening, internet radio, expert-curated playlists, and integration with the Siri assistant on iOS devices. The iTunes Music supports two features; Spatial Audio and Lossless Audio both provided to Apple Music subscribers at no additional cost. 
How does iTunes work on Microsoft?

If you want to bring the Apple Music library to your Windows PC, iTunes can help you. It lets you manage the entire media collection, including music, movies, and TV shows. iTunes enables you to access iTunes Store to purchase movies, music, TV shows, and more. Also, you can sync content from your PC to your iPhone, iPad, or iPod touch, and vice versa. It is compatible with Windows 10 version or higher. If you want to use iTunes on your PC, you need to download and install it. If you want to download iTunes Microsoft for windows 11, the Apple website doesn't offer you a direct download link but you can still get it, this is how:
Go to the Microsoft Store on your Windows PC.
Type iTunes in the search box and find it.
Press the Get button to download this app. 
When the installation starts, click the Open button.
When you open iTunes, the first thing you need to do is to sign in to your Apple account. After that, you can use it to listen to music, see Apple podcasts, movies, and TV shows, and listen to audiobooks, back up your iPhone, iPad, and iPod to your computer with iTunes. The iTunes Microsoft can manage your entire media collection in one place. It has everything one needs to be entertained, whenever, wherever. The iTunes Microsoft enables you to:
Organize & play your favorite music and video
Play & download unlimited songs with iTunes Music 
Find movies, TV shows, music, audiobooks, free podcasts, and much more
Apple recommends that Windows users should download the latest version of iTunes from the Microsoft Store. But, the app is still available as a separate download through Apple's website. The iTunes Microsoft is required to access Apple Music offline and manage iPhone, iPod, and iPad devices. The iTunes leads the digital music revolution that provides free, user-friendly means to play and organize digital music and video files. The stored songs on iTunes can be organized across a range of detailed information, that allows the user to search under a variety of headings, including artist, album, song, or genre. It also contains functions that allow the user to create various playlists and it also plays streaming audio from the internet that connects listeners to radio stations all around the world. The iTunes Microsoft can be used to back up and update your iPhone, iPad, or iPod touch, and to sync content from your computer to your device. iCloud can also be used for Windows to access your photos, contacts, calendars, files, and more across all of your devices.
How has iTunes changed the Music Industry?

Music was way too different before iTunes, but all of that has changed because iTunes not only made it easier to find your favorite music but also to buy music. We are used to digital content marketplaces, like the App Store, but the idea of centralizing and distributing content completely online started with iTunes. It transformed the analog music world into the digital music landscape of today. ITunes has turned the world into focusing on cheap singles by allowing the user to only get the songs they want. Subscribers now can rapidly buy a single, which made artists begin to focus on creating hit singles instead of making full albums. 
iTunes killed the album 
iTunes made music more accessible 
iTunes keeps your songs forever
iTunes created the new business model
iTunes led to the birth of music streaming
iTunes created the Apple ecosystem
What Benefits can you get with App Store?

When we talk about iOS mobile apps the one word that comes out of anyone's mouth is the experience. It is the devotion to details that makes Apple stand apart from the crowd. It emphasizes customer-centricity and its app store is also designed in the same fashion. Apart from the regular concept of customization, Apple App Store breaks down the apps on basis of categories, themes, and trending patterns. One can even search for mobile apps based on dynamic search queries. Let's take a look at the benefits that App Store provides in 2022:
Credibility
Broader Reach
Following Suit of the Best
Safe Apps
Revenue Generation
The biggest change that iTunes brought to the music world is the distribution of music. Earlier, it was difficult for artists to distribute their music without being licensed by a big record company but now, iTunes lets even the smaller record companies to distribute their music before. The latest technology is constantly pushing the old one out, paving the way, and changing the rules of the game. The iTunes today is established to get some competition from streaming services. Users can now spend a minimal amount each month to listen to any song they want on any device without having to purchase each song individually.