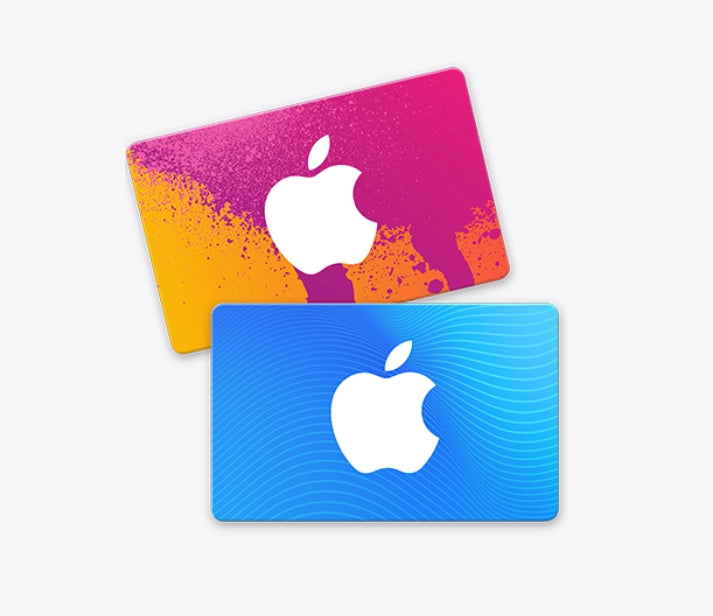 iTunes Gift Card in Qatar | Why can't I Download my Purchases?
iTunes Gift Cards in Qatar are used to purchase any digital item from the iTunes Store, including music, applications, movies, software, and other items.
If you're using iCloud to sync your music library, you must ensure everything downloads successfully.
iTunes Card in Qatar provides complete freedom to buy any product from Apple Stores and is typically available in denominations between $5 and $200.
If your songs and albums don't download, it can be frustrating whether you've been an Apple Music subscriber for a while or are just starting. Problems downloading may be caused by some things, such as a poor connection or insufficient storage on your device. Apple offers some advice, such as restarting your iPhone or iPad and closing the app. When encountering problems with your device, this should be your first move. Additionally, make sure your Apple Music subscription is still active. On the account information page, where you can also modify or cancel your plan, you can view the specifics of your subscription. The cloud with a slash across it rather than a cloud with an arrow indicates that you cannot download music. Fortunately, the majority of other issues are resolved easily. Here are several remedies.
Check the Available Storage on your iPad or iPhone
If your Apple Music won't download, you might be out of storage on your iPhone or iPad. If that's the case, you can check your settings and make the appropriate adjustments to make way for fresh music.
Examine your iCloud and Music preferences.
To make sure everything downloads smoothly if you use iCloud to sync your music library, you might wish to try your connection again. Check your options in the "Music" section of the Settings app to achieve this.
Check your Internet Connection
Finally, you might need to check your internet connection while operating an iPhone or iPad with cellular data. The best way to download music is over Wi-Fi, although cellular data is appropriate if you've enabled it in your settings.
iTunes Gift Card in Qatar
The Apple Store accepts credit purchases made through Apple Cards. It gives complete freedom to buy any product from Apple Stores. Apple Cards in Qatar are typically available in denominations between $5 and $200 and are also issued as physical cards or E-codes. If you don't want to use your Apple Card to make an in-store purchase at an Apple Store, you can easily exchange it for cash or cryptocurrency.
Apple Music and other Apple services are purchased with iTunes Gift Cards. The physical form and the E-code format are the two most prevalent distribution methods, with amounts ranging from roughly $5 to $200. When you no longer need to use your iTunes Card on the iTunes Store, you can exchange it for naira, cedis, or Bitcoin.