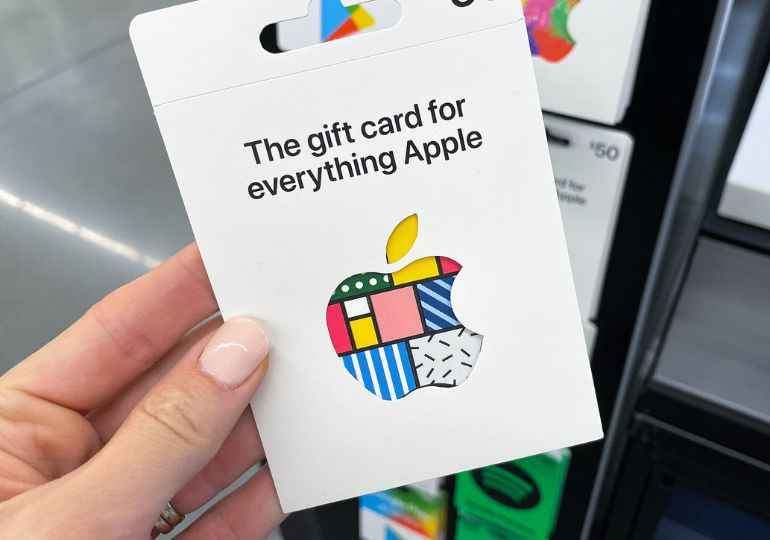 iTunes Gift Card Discounts, How to Save Money while Buying iTunes Card
To receive the iTunes Gift Card, you must send payment and the payment must be approved before the card will be sent to you.
Finding cheap gift cards is becoming more challenging due to Apple's announcement of unified gift cards.
Some best sites send gift card codes in about 1-3 minutes, by email delivery and you get full access to the Apple store.
Apple iTunes gift cards are interesting, functional presents for people of all ages and interests. Gift cards come in amounts of $5, $10, $15, $25, $50, and $100. Any Apple device can utilize any gift card purchased from the iTunes store. It will be scanned and provided via email delivery if the iTunes card was bought in the US.
The US Apple Store will accept the gift card code. Your Apple Account Balance can be used to purchase Apple devices, accessories, apps, games, music, movies, TV shows, iCloud, and more when you redeem your iTunes and App Store gift cards there. This gift card offers everything.
An iTunes gift card can be used to buy any of the many songs, apps, books, and other products available from Apple. Regardless of age or preference, the enormous iTunes collection provides something for everyone. When friends and family are far away, sending iTunes Gift Cards is a simple way to stay in touch. These electronic gift cards are practical and intimate enough to show your loved ones that you care.
Discounts on iTunes Gift Cards 
Regular users often pay $9.99 for an iTunes subscription. A $4.99 student subscription is additionally offered. Customers claim that the family subscription, which costs $14.99 per month, is the best one available. The service is accessible by up to six users simultaneously using different Apple IDs. A three-month trial term is furthermore offered for paid subscriptions.
In the past, getting discounts on services like Apple Music involved buying reduced iTunes gift cards. The introduction of unified gift cards by Apple has made it more difficult to find inexpensive gift cards. But pay attention to 9to5Toys in case any do.
More strategies to save money on Apple Music are provided below:
If you use various Apple services, choosing an Apple One package can result in monthly savings of $6 to $25.
Paying annually instead of monthly will save you $20 on a regular plan ($99 as opposed to $119 when paying monthly).
To use Family Sharing, think about purchasing a family plan.
Buying iTunes Card
You can purchase items from the iTunes catalog, including music, applications, movies, books, and more, using an iTunes gift card. The Apple Store gift card replaces an iTunes gift card and can be used to make purchases on apple.com, the App Store, Apple TV, Apple Music, iTunes, Apple Arcade, and the Apple Store.
MyGiftCardSupply.com makes it simple to purchase a US iTunes gift card online if you reside outside of the United States. You may use the Apple gift card to pay for your preferred streaming services, like Hulu, Netflix, HBO Max, Spotify, Disney+, and many more, even though it is referred to be "The gift card for everything Apple."
Before the Apple iTunes gift card, if you wanted to use the Apple App store for music, you had to purchase a US Apple Music gift card; now, you can use this gift card for everything Apple! You may securely purchase your preferred Apple gift card from MyGiftCardSupply at a range of affordable costs.
Your US iTunes gift card will never expire, which is the best part! You can shop with confidence knowing that every time you buy an iTunes gift card online from MyGiftCardSupply, your transaction is safe and secure. After about 1-3 minutes, you will receive your iTunes gift card codes online by email delivery and you'll have full access to the United States Apple store!