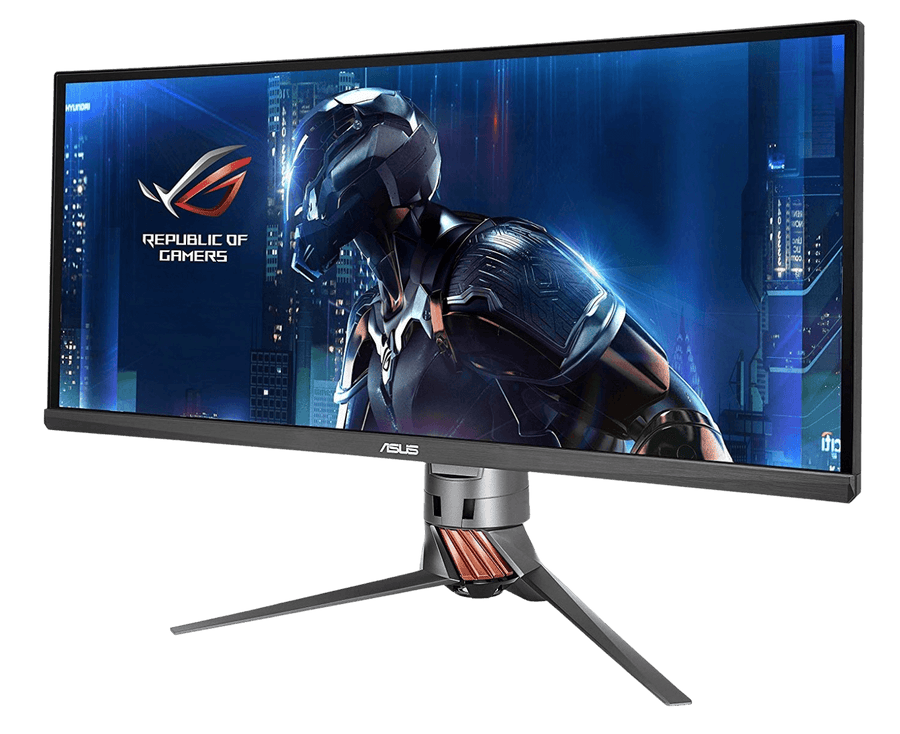 Importance of Ultrawide Monitors – Best Ultrawide Monitors
Importance of Ultrawide Monitors – Best Ultrawide Monitors
Ultrawide Monitors have high resolutions paired with a 21:9 aspect ratio that produces an unrivaled visual experience.
Due to the increased display space offered, modern programmers and coders also frequently choose ultrawide monitors to enhance their workflow.
Best ultrawide monitors come with 144Hz refresh rate, 1ms reaction time, and 1440p resolution for immersive gaming that looks amazing.
Computer monitors are available in a wide range of sizes and forms to meet some applications. Ultrawide monitor panels have been increasingly popular in recent years, however, they can be more expensive than widely used conventional displays. Here are several scenarios in which investing in an ultrawide monitor would be a wise decision because it would boost both productivity and enjoyment.
Even better would be to have two or three monitors! It's crucial to know how to fix a third monitor that isn't detected on your setup because you can have an error if you add a third monitor.
Gaming
Ultrawide monitors or a dual-monitor arrangement are frequently preferred by ardent PC gamers since they boost immersion during long gaming sessions. High resolutions paired with the 21:9 aspect ratio produce an unrivaled visual experience. Warning: Not all video games support ultrawide monitors visually, and using such monitors can put a strain on the GPU. Cut sequences can occasionally switch to a 16:9 aspect ratio, which may turn some players off.
Editing Videos and Digital Arts
Having extra screen space is always beneficial when it comes to digital arts and video editing. Video editors may watch a larger portion of the timeline at once thanks to ultrawide displays, which eliminates the need for intensive film scrubbing. 
Photographers and illustrators can also benefit from the larger screen, however, some creative professionals may prefer a dual-monitor setup because it makes multitasking simpler. Using ultrawide displays, video editors may examine more of the timeline at once and reduce the amount of time they spend scrubbing through footage.
Writing and Research for Documents
Researchers and writers can display numerous windows at once thanks to ultrawide monitors. Since they won't need to constantly switch between tabs or software programs, researchers may concentrate intensely and work extremely efficiently. Keyboard shortcuts and practical window resizing tools can help with this effort. Consider all the advantages of an ultrawide vs twin monitor arrangement. Dual monitors can offer comparable advantages when it comes to writing and research.
Programming
Due to the increased display space offered, modern programmers and coders also frequently choose ultrawide monitors to enhance their workflow. Just like writers and academics, programmers can utilize an ultrawide display to have multiple windows or programs open at once. For instance, a programming suite and a Google search can both be run simultaneously. As a word of caution, since ultrawide monitors cannot function in a portrait posture, programmers used to working with an upright display may need a conventional monitor or a dual monitor setup.
Movies & Other Media
The 21:9 aspect ratio of ultrawide panels makes watching movies and television programs a pleasurable experience. If you have an ultrawide display with HDR capabilities, watching movies will be much more delightful. Black bars will appear when watching video on an ultrawide monitor because the majority of YouTube's library is 16:9.
Best Ultrawide Monitors 2022
Currently a very specialized product, ultrawide monitors are gradually gaining in popularity. Nevertheless, this does imply that a large portion of consumers are probably unfamiliar with the ultrawide monitor market and may not be as knowledgeable about what they need to know to make the best decision for their needs and budget. 
LG UltraGear 38GN950
The LG UltraGear 38GN950 is impressive without all reasonable doubt. With a 144Hz refresh rate that can be easily overclocked to 160Hz, a 1ms reaction time, amazing image quality, and many more gaming features like G-Sync, an ultra-wide aspect ratio, and DisplayHDR 600, this is undoubtedly the best gaming monitor available.
The "wow" element is delivered by the ultra-wide 21:9 aspect ratio. On this display, video games have a lot more cinematic sense, providing a tactical advantage in addition to a more immersive experience. It had a big impact on the Microsoft Flight Simulator because it allows us to maintain an eye on landmarks and runways without having to switch perspectives or press a button.
AOC CU34G2X
It has a gamer-centric nature with strong RGB lighting and sharp angles and this "frameless" monitor works hard to deliver best-in-class performance. However, if you're after gaming capabilities, it has a 144Hz refresh rate, 1ms reaction time, and 1440p resolution for immersive gaming that also looks amazing.
The AOC CU34G2X performs admirably as well. Leaning in close, its curve doesn't feel overly intimidating and provides one of the most immersive gaming experiences we've ever experienced. The colors and shades are stunning right out of the box and don't require any adjusting for color balance. Even during fierce combat, screen tearing has been effectively reduced by its 144Hz refresh rate and 1ms response time.
Samsung Odyssey Neo G9
Go large with the Samsung Odyssey Neo G9. Although the 21:9 aspect ratio is excellent, you will need more screen area if you like playing games like Final Fantasy XIV. The desired 32:9 aspect ratio of this giant gives you a lot more room to spread around.
Other than size, there are other considerations. Additionally, it enhances every feature that the Odyssey G9, its predecessor, had to offer with the most cutting-edge technology we've ever seen or utilized in a gaming display. Thanks to Samsung's new Quantum Mini LED technology, the panel now offers 2,048 local dimming zones for the most impressive and beautiful HDR we've yet seen.