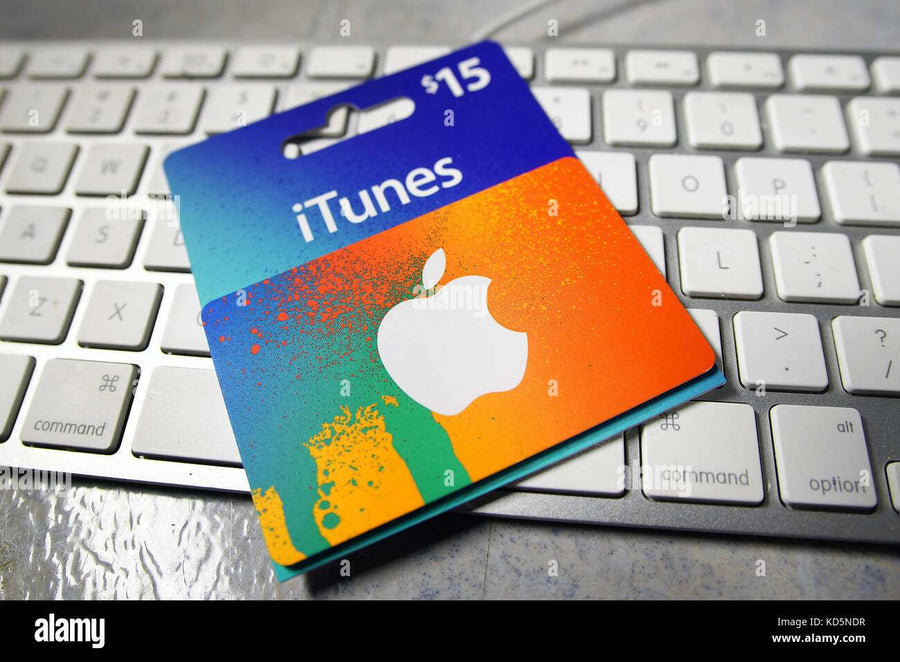 How to Use iTunes Store Qatar and iTunes Card
How to Use iTunes Store Qatar and iTunes Card - Think24.qa
The iTunes Card Qatar is one of the most popular gift cards mainly because of its benefits. You can use an iTunes Gift Card Qatar to buy movies, music, e-books, games, and more. These are multipurpose cards that you can do anything with. These cards are versatile and a one-stop card for all the Apple users out there. If you are an Apple user and you have not gotten your hands on one, fix that mistake by getting your iTunes Card right here, right now.
The electronic iTunes gift card is a way to buy music from iTunes Store. You can play the purchased songs on your computer by downloading the iTunes software or you can listen to them on your smartphone. Apple allows its users to use the iTunes gift card balance on both the iTunes Store and the App Store. In 2018, the company upgraded the name of the gift card Qatar store to "App Store & iTunes." Since the App Store and iTunes are in one convenient digital location, the only thing you need to remember is that you can purchase all the digital content with an iTunes gift card.
The iTunes Store Price in Qatar is a digital media store and is the number one music store in the world. The store offers millions of albums, songs, videos, and more to buy purchase, as well as many free items, such as podcasts and educational lectures. The items you buy from this store are added instantly to your iTunes library and you can set up automatic downloading so that items you download from the store are downloaded to all your devices. If you want to buy items from iTunes Store, you can do that with the help of iTunes cards because these cards have acquired credit that you can use to purchase a variety of goods and services from the Store. 
Purchase Games with the iTunes Card
The App Store is like a candy store for mobile gamers. The gaming library of Apple is constantly expanding and getting an iTunes Card now is the best time to catch all those games on the go. You can find casual games and even simulation games all in one store accessed by one and only iTunes Card. These are conveniently made for you to never have a boring waking moment. Apple iTunes Card can fill your days with fun and games.
There is a wide range of payment methods for you to choose from when you are thinking of shopping for iTunes Cards. There are e-wallets you use to pay your bills to established banks as well as their credit cards. The best selling price for the iTunes Card is 10$, 50$, and 100$. It is to be noted that any indicated price is subjected to change based on any ongoing promotions or discounts. No matter what price or amount you might need, there is everything.
How to Purchase Items from iTunes Cards?
The iTunes Card can be used to purchase any digital goods available on the iTunes Store such as movies, games, music, and more. The iTunes Store is the number one music store in the world having millions of albums, songs, videos, and more, for purchases as well as many free items such as podcasts and educational lectures. To visit the iTunes store, click Store in the navigation bar. Select a media type from the pop-up menu at the top left to view other parts of the store. 
The items you purchase, download or rent from the iTunes Store are added directly to your iTunes library. Users can also set up automatic downloading so that downloaded items from the store are transferred to all your computers and devices, not only the one you used to get the items. The music and songs offered by the iTunes Store come without Digital Rights Management protection. Such songs are called iTunes Match having no usage restrictions and feature high-quality, 256 kbps Advanced Audio Coding. 
Promotions and Discounts for iTunes Card
Many sites offer seasonal promotions and discounts for the iTunes Gift Card. These sites celebrate holidays with promotions and sales and buyers keep their eyes peeled for low prices and get their gift cards at a steal. There are promotions for you to join in and have some fun with giveaways and prizes to be won. If you are tired of dealing with your subscriptions, no need to worry, get some iTunes Cards and automate your payments. Moreover, no worries about forgetting or any expiry dates because iTunes Cards don't expire. You can pay for your subscriptions like your iCloud storage monthly payments, Apple Music, and Apple Arcade.
The iTunes Cards Qatar work well as giveaways at trade fairs and they don't have any expiry so you can have them with the assurance that your card would always be there. These cards can be sent as gifts to others or swapped for an Android card. Moreover, they offer fair resale value and when there is no use for your card, you can surely sell it for a fair price. 
The iTunes Cards contain a digital code on their back, and that code can be redeemed from a particular entertainment resource. There is always a good chance of getting surprised whenever the back of the card is scratched because it offers gifts like some apps, movies, games, music, and much more. These gifts promote such cards as marketing and eliminate the confusion of choosing what content to get. A significant thing about iTunes Qatar is its bridge between Apple products. It means individuals can use iTunes cards for the app store or any other Apple deal. The lowest withdrawal of the card is $5, besides, people can also select from other rewards available. 
The iTunes Cards allows its users to choose a movie or music album just by scratching the card. The cards are used as a gift that users send to one another and live the moment of joy. These cards are considered the most convenient way to credit to your iTunes Store account. When you redeem your, iTunes Card, the updated balance appears in your iTunes Store and whenever you purchase something, iTunes Store deducts funds in the credit until it is depleted. The Cards add credit to your Apple ID and that credit benefits you for any digital service Apple offers. The iTunes card lets you pay for anything, whether it is, paid apps, Apple News+ subscription, Apple Music, or iCloud storage.
It is essential to know that iTunes Gift Cards can only be used to buy goods and services from the iTunes Store. These cards can be redeemed on the online Apple Store or at Apple Retail Stores only. The gift cards are managed by Apple Value Services and you can link these cards or their codes with your Apple Account and also add funds via App Store to the balance associated with your account to make an associated balance. 
The existing credit in your associated balance includes gift cards and codes linked to your account and the total credit of all funds is added to your associated balance. When you own an App Store Card or iTunes card or code balance or a balance in Associated Balance, you are allowed to purchase both products and content.
Although the app is still available as a separate download through official site, but it is suggested by Apple that Windows users should download the latest version of iTunes from the Microsoft Store. The iTunes for PC is required to access Apple Music offline and manage Apple devices. ITunes leads the digital music revolution that provides free and user-friendly means to play and organize digital content. The iTunes Microsoft can be used to back up and update your Apple devices as well as to sync content from your computer to your device. You can also use iCloud for Windows to access your contacts, pictures, files, calendars, and more across all of your devices.
iTunes gift cards are great to pay for items if you don't have a credit card, or you are traveling and want to purchase another country's iTunes Store. The saved songs on iTunes can be controlled across a range of detailed information that allows the user to search under a variety of headings. It contains functions that allow users to make different playlists and it plays streaming audio from the internet, connecting listeners to radio stations all around the world.