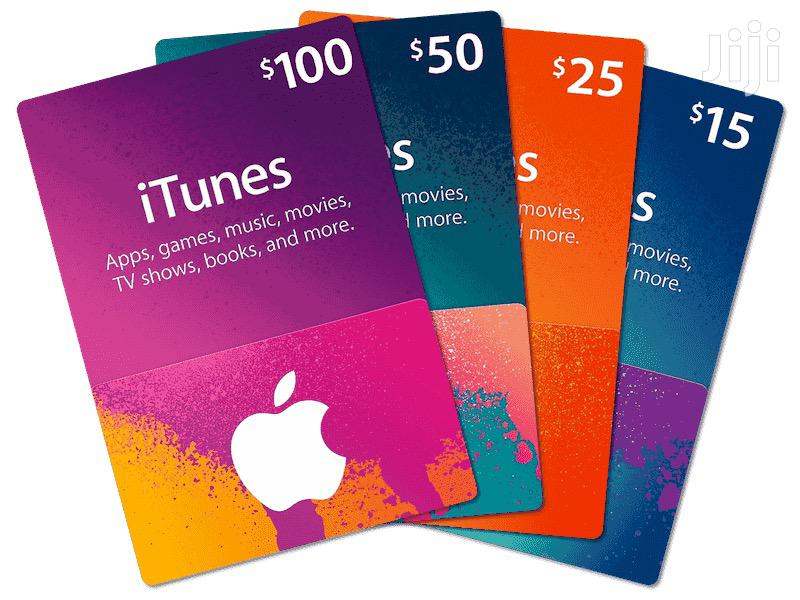 How to Get Apple Gift Card? – Cheap Prices & Deals
People can use the remaining money on their Apple Account to make purchases when they redeem an Apple Gift Card, App Store gift card, or iTunes gift card.
Buying an Apple Gift Card online is fast, simple, and secure as there are no waiting queues and no need to mail a card in time for a special occasion.
Apple Gift Cards are acquired directly from Apple-authorized merchants and mailed securely to your email.
Any customer care counter in the mall has the card for sale. The gift card cannot be used to make purchases or payments online, withdraw cash from an ATM, or complete any transactions outside of Mall of Qatar. The card cannot be refilled further; once there is no balance left, it will expire.
Electronic gift cards are mostly used to purchase content online and to help people purchase real products like accessories or electronic gadgets. These cards are a brilliant gift that assists people to make purchases on the iTunes store. These cards help in purchasing downloadable content and give people access to a broad range of business podcasts, as well as business classes. 
Gift Card deals on Amazon
The Amazon promotion for digital gift cards is worth looking into because it is always changing. You must put down a minimum of $25. They work with iTunes, Apple Music, and the App Store. It is compatible with additional Amazon promos.
How to get Apple Gift Card Online?
All you have to do is visit websites that sell online gift cards, such as Apple Store or Amazon.
Select the product and format for the iTunes gift card that you want.
Use your most convenient payment method to purchase the iTunes gift card.
The iTunes gift card will be sent to your email address in a few minutes.
How to Redeem Apple Card?
You must log into your Apple ID account and visit the Redeem Gift Card page in order to use your Apple gift card online. Then, enter the card's 16-digit redemption code and click Redeem. Find your gift card's 16-digit code first. Just below the barcode on the card's front should be printed it. If you still can't discover it, try revealing the code by scratching off the silver strip on the card's back.
Go to appleid.apple.com after that by opening a web browser on your PC or mobile device. Click Sign In and input your Apple ID login information if you aren't already logged into your Apple ID account. Once you have logged in, go to the menu bar at the top of the page and select Redeem Gift Card. When prompted on the following page, enter the 16-digit code from each card. And presto! Your balance on your Apple gift card is ready to be used at checkout.
What can You Buy using Apple Gift Cards?
You can use the remaining money on your Apple Account to make purchases when you redeem an Apple Gift Card, App Store gift card, or iTunes gift card. Apps, games, subscriptions to services like Apple Music or iCloud+, and other items can be purchased in this way. However, some purchases do not allow the usage of Apple Account balance.
You can also use your Apple Account balance to make purchases of goods and accessories on apple.com or through the Apple Store app in locations where the Apple Gift Card is accepted. Check to see whether Apple Gift Card is offered in your nation or area. You can purchase an Apple Music membership with your gift card on an Android smartphone.