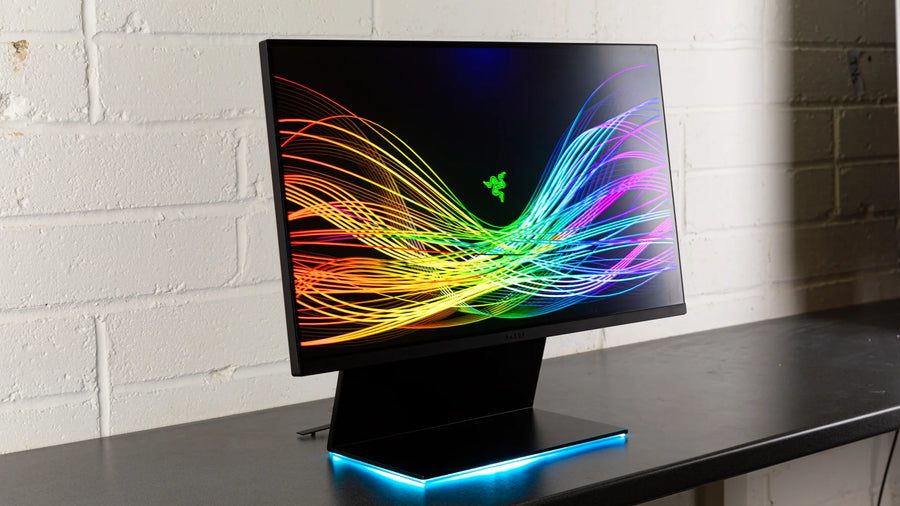 How to Buy PC in Qatar – Factors to Consider while buying PC in Doha
How to Buy PC in Qatar – Factors to Consider while buying PC in Doha
The best desktop computer price in qatar depends on what you are looking for; the top PC brands include HP, Dell, ASUS, and Acer.
Before you Buy desktop in Qatar, it is likely to have a general idea of what you might like in the computer or how you would like to configure the computer. 
Every user has different needs for both hardware and software so before you Buy a PC in Doha, make sure you take that into account before you start shopping. 
Buyers shouldn't be tempted to cheapest desktop PC instead, it is better to spend money on the one that is more powerful than you need.
There are different types of computers you may have heard of, such as laptops, desktops in qatar, and tablets. However, before you start shopping you will need to think carefully about the changes you want to do with your computer. For instance, if you want something for email and light web browsing, you will probably buy a very different computer from someone who does a lot of video editing or gaming desktop qatar. You should also consider where to use your computer because it will have a big impact on the type you buy. Once you have decided what type of PC you want, you will start thinking about the price and this is another confusing thing about buying a computer.
When you plan to shop for a new PC, it is easy to get overwhelmed by the sheer amount of options but some important factors should be considered before deciding which PC is right for you. If you want to buy a PC and save money at the same time, buying a used or refurbished computer can be great. The major computer manufacturers have a refurbished section showing all their available refurbished products. If you purchase one of these computers instead of a new computer, it can save you a lot of money. Moreover, PC manufacturers give you the option to buy additional accessories with a new computer. It is important to make sure you are buying the accessories you need since all new computers include a keyboard and mouse. Besides, if you are upgrading from an older computer then many of your older peripherals and accessories might be compatible with the new computer.
What are the Tips to Buy PC in Qatar?
When you buy a PC online, it depends upon your comfort level with the purchase of a product you have not seen, particularly an expensive product. It is easy to shop PC online because you will find a lot of information through reviews from different consumers. These reviews are valuable regardless of your location. If you want to buy a PC that is different from the one you currently use then you should visit a store in person to try it out. You can still decide to make your purchase online, but you will not have the benefit of trying the product out before you buy it.
Before you buy a PC in Doha, it is essential to choose the best operating system. You should pick the one that matches your smartphone's operating system because you will be able to get the benefits of syncing files and information from your smartphone to your computer. Furthermore, it is important to consider what software you need for day-to-day business to make sure that it is supported by the operating system you choose. You might have heard about different types of processors, but you may not understand what the processor is. The higher Gigahertz and number of cores make the processor faster and a faster processor enables your PC to run programs faster.
RAM also plays an important role in choosing the best PC. It impacts the speed of your computer and allows your computer to access the data it needs without using the hard drive. If your PC has a higher RAM, it can manage programs effectively, however, there are limitations to the amount of RAM you can have based on the specifications of your computer. A hard drive is another key feature to consider before you buy a PC in Qatar. A solid-state hard drive tends to be faster than a traditional disk drive but has limitations on storage space if you rely on cloud storage, hard drive capacity doesn't matter at all
Types of PCs you can buy in Doha, Qatar 
PC can be a smart and ergonomic pick if you are setting up a home office and are not worried as much about mobility. It is because staring into a monitor puts less strain on your neck than staring down into a laptop. 
Full-Sized Desktop
If you want to buy a full-sized PC, it requires a lot of room either on top of or under your desk. This type of computer tends to be the least expensive option and the easiest to upgrade and repair.
Compact Desktop
These are compact, slim, and half the size of full-sized desktops. This PC is ideal if you lack space under your desk or if you plan to put the computer on your desk.
All-in-One Desktop
These combine the computer monitor for sale qatar. The components are tightly packed behind and underneath the display and make the models difficult to upgrade or repair. This PC in Qatar is meant to be a space-saver and designed to look less heavy than traditional computers.
Gaming Desktop
A gaming PC gives you the fastest processors, sophisticated graphics cards, large hard drives, and lots of RAM. Its cases are normally large and offer room for additional components like sound cards or extra memory but these models are quite expensive.
Factors to Consider Before you buy a Desktop PC in Qatar 
The prices are based typically on the internal components of the computer, such as memory, hard-drive space, processing power, and so on. The manufacturers are creating faster processors and larger hard drives and that is why a computer that costs 3000 QAR today might only cost 1500 QAR in a few years. To Buy a PC in Qatar, you should consider some well-known manufacturers, such as HP, Asus, Dell, Lenovo, Toshiba, Acer, or Samsung.
Assess your Needs
It determines the necessary speed of your PC, fast processor, adequate RAM, and a powerful graphics card that is essential for a gaming PC. On the other hand, a lower-tier budget desktop should suffice if you want to use your PC for web browsing and simple productivity tasks.
Processors
Although there are many different desktop processors, most come from just two manufacturers: AMD and Intel. The processors by Intel generally offer better performance but are more expensive than AMD processors. The major difference between processors is the number of cores they offer and their relative speed.
Memory
Memory plays a significant role in the speed and performance of a PC. A higher RAM delivers better performance that is why, at least 8 gigabytes of memory is recommended, but 16 GB provides enhanced performance. For gaming purposes, 16 GB RAM is the minimum you should consider.
Hard drives
Some desktop PCs still rely on hard disk drives while most latest PCs ship with solid-state drives for storing and caching data. These are preferable since they are faster, more durable, more efficient, and more than hard drives.
Optical drives
A lot of desktops still come prepared with a DVD burner, however, some small form factor PCs are doing away with optical drives. If the PC you want doesn't have optical drives, buy an external CD or DVD.
Graphics/Video Cards
These cards are important for gamers and they should consider a DirectX 11 card with at least 2 GB of onboard memory. Choose a video card if you are interested in accelerating non-3D tasks. 
External Peripheral Connectors
There is a variety of high-speed peripheral connectors and the best is to get a PC with at least six USB ports. Other higher-speed connectors can be useful for external storage. Some desktops also have SD card readers.
Desktop Monitors
Although there are all-in-one PCs with built-in monitors, you still need to consider the quality of the screen. Many monitors today are based on LCD technology. Monitors are a significant considerable product before you buy a PC.
Final Thoughts:
People should Buy a PC if they want a household computer for the whole family to use. Desktops are more versatile than laptops because they have more ports for different types of keyboards, monitors, and other accessories. Moreover, if you are a graphic designer or visual artist, you will want a desktop with one or more large monitors. For those who want to buy a PC for VR gaming or online gaming with 3D graphics, a desktop, and a comfortable gaming chair are needed. Although you might be tempted to buy the cheapest desktop PC you can find, it is better to spend money on a unit that is slightly more powerful than you need than one that is slightly less powerful than what you need. The buyers should keep in mind that they will also have to buy a lot of accessories unless they get an all-in-one desktop.