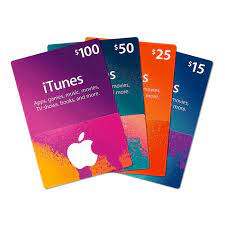 How ITunes Transformed the Music and World
The iTunes Store, a digital media store operated by Apple Inc. It was started on April 28th, 2003, to open a digital marketplace for music. The iTunes offer around 60 million songs, 2.2 million apps, 25,000 TV shows, and 65,000 films. When it started, it was the only legal digital music platform to offer songs. The iTunes Store is available on Mac, iPhone, iPad, iPod touch, and the Apple TV, as well as on Windows . The iTunes is a piece of software that lets you organizes and plays your digital media collection on your computer, as well as syncs it to a portable device. It is a jukebox player having the lines of Songbird and Windows Media Player, and you can use it on a Mac or Windows.
Music was different before iTunes. It has not only made it easier to find the music you wanted to hear, but also made it easier to buy music. These days we are used to digital content marketplaces, like the App Store and the Google Play Store, but the idea of integrating and allocating content online completely started with iTunes. It assisted us make the evolution from an analog music world to the digital music landscape of today. Before iTunes, many music artists as well as record labels were focused on releasing albums. Earlier, the consumers used to go into music shops and buy physical CDs. ITunes finished the need to buy a whole album just to hear a single song. Instead, you can get the songs you want for a lot less money, and consumers loved it! The iTunes Store was one of the first digital content marketplaces. It was a bold move by Apple to go digital in a still mostly analog world. ITunes made music more accessible than ever before, it lets you keep your songs forever. Started with just music, iTunes, has grown quickly and became not only a music marketplace, but a place you could find audiobooks, podcasts, and much more.
ITunes for Windows
The iTunes for Windows can manage your entire media collection in one place. ITunes has everything one needs to be entertained, whenever you want, wherever you are. ITunes for Windows enables you:
Organize / play your favorite music and video
Play / download unlimited songs with Apple Music
Find music, movies, TV shows, audiobooks, free podcasts, and much more
ITunes Software:
The major difference between iTunes and other media players is the built-in iTunes Store. ITunes is a paid music platform; however, even if you never make a single purchase from the iTunes Store, you can still take advantage of its basic functions. The iTunes offers all of the features that we expect from a high-level jukebox media player. You can also create your own playlists, download files and share music over a network.
Audio-file playback – iTunes supports AAC, AIFF, MP3, WAV, Apple Lossless, audible.com's .aa format and unprotected WMA audio formats.
Streaming music – Just by entering the URL in the "Open Stream" dialog box, you can open a stream in iTunes.
Internet radio – iTunes also lets you set internet radio.
Graphics – View audio-coordinated graphics on-screen and print jewel-case art for your burned CDs.
CD track information – If you insert a disc into the drive, iTunes displays all available CD information. It also lets you edit the information in case it is incomplete or wrong.
Organize and Manage Tools – iTunes offers both automatic and manual management options for your library.
File-type conversion – iTunes can convert your AAC, AIFF, Apple Lossless, MP3, WAV or unprotected WMA files to AAC, AIFF, Apple Lossless, MP3 or WAV format.
ITunes Store
The iTunes Store has millions of songs, thousands of audiobooks, thousands of music videos, tens of thousands of podcasts, feature films, TV shows, iPad, iPod and iPhone applications, and CD album art. To get to the store, just click a button in the main iTunes screen!
ITunes Connect
ITunes Connect is an Apple service that can be used to distribute music, podcasts, movies, and TV programmes to customers on the iTunes Store and eBooks to customers on the Apple Books Store. In June 2018, Apple launched, App Store Connect, for registered developers to publish apps on the App Store and Mac App Store. ITunes Connect let users add metadata to items as well as define the country in which items are available, view sales reports, and collaborate on the same projects by adding team members. ITunes Connect is helpful in managing your account and content. It houses the guides, reports and tools you will need while working with Apple Books. The iTunes Connect is proposed to be used by content creators and distributors so that they can manage the media distributed by iTunes Store. ITunes Connect is a collection of web-based tools for managing iOS applications and can be used for the following purposes:
Set the application's name
Fix the application's rating
Deliver screenshots or video of the application
Deliver a clear description of the application
Offer Contact and Support URLs to your website
Configuration of optional App Store technologies
Arrange Categories and Sub-Categories to help the user find the app in the App Store
ITunes Online
If you have an Apple ID you can sign in to the iTunes Store to buy music and video, view or change your account information, and see your purchase history. The latest iTunes 2022 is one of the best solutions presented by Apple to manage its iPhone and iPad in a very smooth and flexible manner. And the most of all, it comes with a flexible user interface that supports smooth navigation.
Transfer Pictures and Videos
The iTunes allow you to access all kinds of pictures that you took with your iPhone with the ability to view them through the photo browser or transfer them to the hard disk of your computer.
Application Management
ITunes manage all kinds of applications and games installed from the program and. It can easily uninstall unwanted applications.
Device Information
ITunes make it possible to access all the information and specifications of the iPhone device, the type of device and information about the battery, plus other additional data represented in the serial number and storage capacity.
Media Management
You can also manage all kinds of media stored in your device through a set of available options. ITunes help you delete, move or create additional folders directly inside your phone. Furthermore, you will be able to transfer all your data to your computer with the aim of making a backup copy of all files, including pictures, videos, and contacts.
A History to ITunes:
ITunes 1 (2001)
ITunes 2 (2001)
ITunes 3 (2002)
ITunes 4 Music Store, Windows Support and Podcasts
ITunes 5 (2005)
ITunes 6 TV Shows for Sale (2005)
ITunes 7 Movies for Sale (2006)
ITunes 7.7 App Store Launched (2008)
ITunes 8 (2008)
ITunes 9 (2009)
ITunes 10 Ping Social Network (2010-2012)
ITunes 11 Major Redesign (2012-2014)
ITunes 12 App Store Removed (2014-2019)
ITunes Retired (2019)
What Happened to the ITunes?
Soon after the release, the iTunes app store became one of the internet's premier marketplaces not only for music but also for musical videos, TV shows, movies, apps and podcasts. Singers used the platform to record exclusive singles and released their albums on iTunes. From 2007 to 2016, the iTunes Music Festival was a popular annual attraction. When iPhone was released in 2007, it overtook the iPod as Apple's marquee product; the iTunes store still remained prominent. In 2015, Apple launched Apple Music, which was separate from iTunes. On June 3rd, 2019, Apple announced iTunes would not be included in the latest version of its Mac operating system. Although the age of pay-per-song downloads may have ended, but still, iTunes had a major impact on music industry. It turned what was more or less a black market into a vital organ of the music industry, and its crisp, user-friendly format changed the way people consume digital audio and video content. In 2019, the ITunes was replaced by three apps; including Apple Music, Apple TV and Podcasts. There is an app for every media type. These three apps organize your music, videos, podcasts, and audiobooks. However, you can still access your iTunes Store purchases in these apps. On the other hand, if you own a PC, you can continue to using iTunes for Windows to manage your media library, make purchases, and manually sync and manage your iPhone, iPad, or iPod touch.