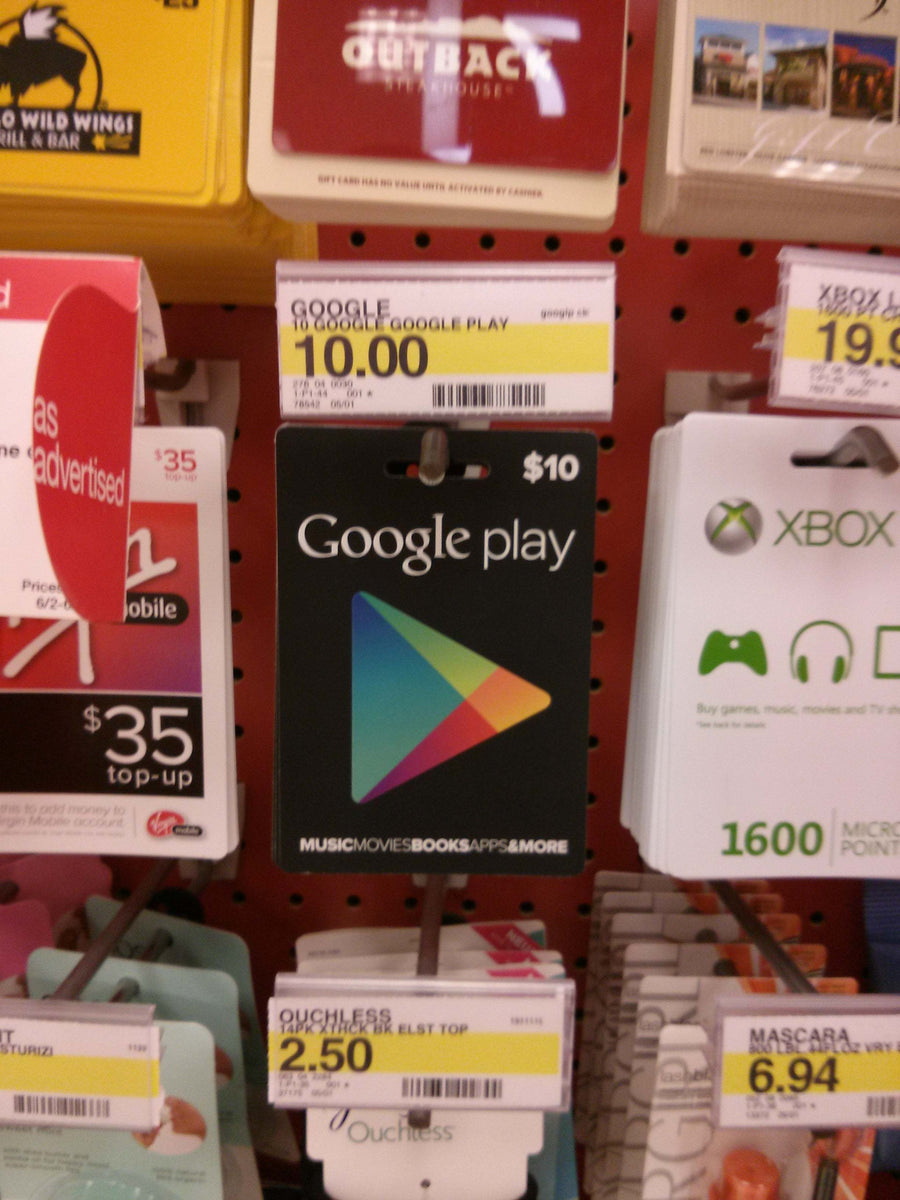 What is Google Play? | How to Use Google Play Cards in Qatar
Google Play Games is a great resource for people who enjoy playing video games and want to get the most out of their Android devices.

The Google Play Store allows anyone with an Android phone to buy music, apps, and other products. A Google Play gift card could therefore be quite helpful.

You can watch popular movies or TV shows from the Google Play Store with your Google Play gift card.
Google Play Games, Google's social network for video games, and Apple's popular Game Center are comparable. It offers a single area where all video games run on Android may be found. Thanks to Google Play Games, players can easily play with friends, participate in multiplayer games, discover new games that interest them, and keep track of all the milestones they've achieved in each game on their smartphone.
As you might expect, Google Play Games' user interface (UI) blends in with the overall style of the other Google programs and offers all the features you'll need in one place. You always have access to everything you need, including your profile, friends, prospective new contacts, and most-downloaded and played games.
Google Play Beta
To start Google Play Games for PC Beta, you might also need to quickly check your bios and enable hardware virtualization. This is sometimes referred to as SVM, or Secure Virtual Machine, on AMD CPUs. It does raise the issue of what additional Android uses this might have in the future, but this will allow your computer to run Google's game emulators.
After that, everything is rather straightforward, especially now that Google has lowered the program's system requirements. The system just requires Windows 10, not 11, and it also has very modest hardware requirements. 8 GB of RAM and a GPU that is equivalent to the Intel UHD Graphics 630. An SSD with 10GB of capacity is the only relatively difficult need; if you're unsure what to acquire, we have some suggestions. The bulk of the PCs you have lying around may easily become Google Play Machines if they meet these few requirements.
Google first revealed that its Google Play Games service will be arriving on Windows PCs back in March of this year. By doing this, mobile gaming would be liberated from the limitations of, well, mobile devices, and made available to a wider range of people, gadgets, and potentials. Thanks in particular to the support for mouse, keyboard, and game controllers, these previously smartphone-only games may now be played on larger screens with more inputs.
Unfortunately, the desktop version was initially only made available in a small number of Eastern countries, mostly because mobile gaming is much more common there than it is in Western countries due to the mindset and culture surrounding micro-transactions.
Only items sold on Google Play may be purchased with Google Play gift cards. Never reveal the security code on a gift card.
Redeeming and Eligibility
Google Play Cards are only available to users in Indonesia who are 13 years old or older. Gift cards are produced by Google Payment Corporation. To use a Gift Card, you must have access to the internet, qualify for a Google Payments account for Indonesia, have one already, or create one. Gift Cards must be used to purchase products that are eligible on Google Play.
Any unused Google Play credit will be transferred to the recipient's Google Play balance for Gift Cards for later use. Your Google Payments registration is only good for Google Play gift card redemption for customers between the ages of 13 and 17.
Limitations
The Gift Card is only valid for purchases of qualifying items on Google Play. Certain limitations might apply to redeeming and using. Gift Cards cannot be used to purchase various items from Google Play's "Devices" category, including some subscriptions and accessories for phones, tablets, and related devices.
Except as provided by law, the Gift Card cannot be used in conjunction with any other non-Google Play balances in your Google Payments account, exchanged for cash or other cards, reloaded, refunded, sold, traded, or transferred for value. If the amount of the order to be paid with the Gift Card balance exceeds the balance on your Gift Card, the transaction will be canceled.
Once a Gift Card is paid for, ownership and risk of loss go to the buyer. GPC provides no stated or implied promises concerning the Gift Card or Google Play. At any moment, at our sole discretion, and as required by law, the terms of the Gift Card may change.
No Fees or Expiration
There is no cost and no time limit associated with this Gift Card. Any refunded Google Play amounts, if any, will be restored to your Google Play balance for Gift Cards for future use unless otherwise required by law.
Fraud
GPC is not responsible if a Gift Card is lost, stolen, destroyed, or used against your will. GPC maintains the right to suspend or delete customer accounts and charge alternative means of payment if a fraudulently obtained Gift Card is used to redeem and/or utilized to make purchases on Google Play.
Customer service and Online Support
To view your Google Play balance, go to https://payments.google.com. If you have an issue with a gift card, go to https://support.google.com/googleplay/go/cardhelp for online assistance.
Limitation of Liability
Except as required by law, Google Play Card is not liable if your gift card is lost, stolen, destroyed, or used without your permission. GPC also disclaims all express or implied warranties, including those about the gift card's quality, merchantability, or suitability for a particular use. The amount of the unusable card's balance will be credited to the Gift Card balance if a Gift Card becomes inoperative as a result of a technical problem.
Examples of third-party failures for which GPC is not liable include the failure of the internet, a computer, a mobile device, or any other device used to access the internet, as well as the failure of an internet service provider or mobile network provider.
Larger terms
When utilizing the services listed above, you must also abide by the Google Payments terms of service and the Google Privacy Statement. When you purchase, receive, or use a Gift Card, you agree that its terms of service will be governed by the laws of the United States, without giving respect to any principles of conflict of laws.
You agree to call Customer Care first if you have a complaint and to let GPC handle it before taking any further action. GPC retains the right to change these terms of service whenever it sees fit, subject to applicable legislation.
Spend money on Google Play Cards
To locate nearby retailers, go to Google Play Gift Cards. You may check to see if Google Play cards are offered in your nation using this list.
Giving someone a Google Play gift card enables them to use it to buy Google Play products. If you have a gift card, you can use it by doing as instructed in the gift card or coupon code redemption process.
What Else Can You do with Google Play Cards?
You can pay for other subscriptions with your Google Play gift card, such as YouTube Premium. Your Google Play gift card is more than just a simple gift; it also functions as a form of payment. You may add your Google Play gift card to your Google Pay account in the same way that you can add your prepaid card, debit card, or credit card.
You can watch popular movies or TV shows from the Google Play Store with your Google Play gift card. If you don't want to buy them right away, you may also rent them. By registering for Google Play Family Library, you can share purchased or rented movies with up to 5 family members. It functions via the Google Play Store app. Select "Menu," "Account," "Family," and then "Register for Family Library."
Making in-app purchases is one thing you can do with your Google Play gift card. Additionally, Google Pay's app makes it simpler to buy Play gift card codes. You can click the Explore tab under the Business and Bills section. The next step is for users to search for a Google Play Gift card and then add the desired sum.