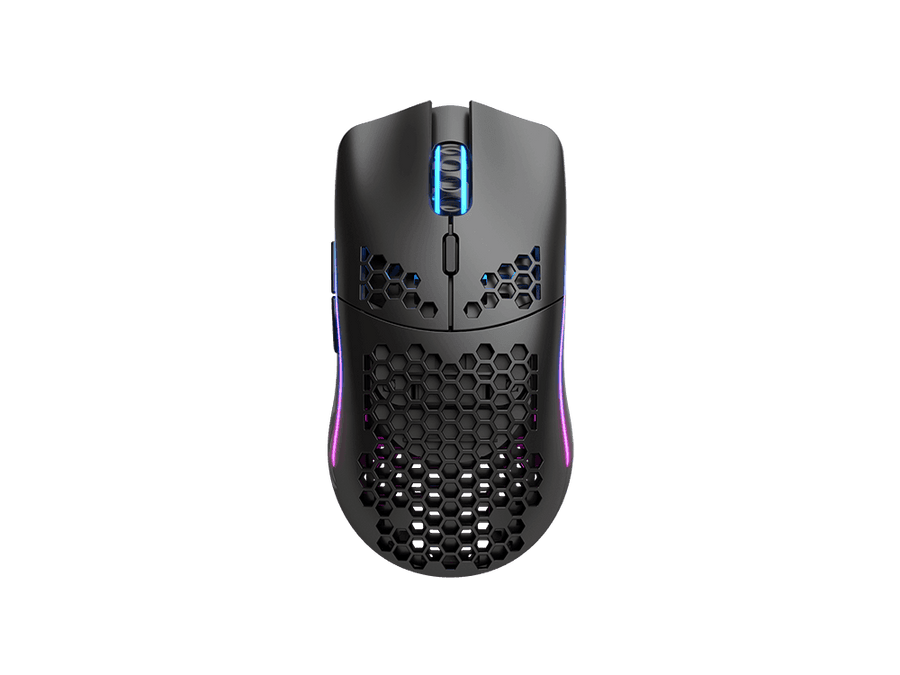 Logitech Keyboard & Mouse – Logitech MK270 Wireless Combo
The best mouse performers overall come from Logitech, the leading manufacturer of peripherals.

Because it is compatible with macOS, a Logitech mouse is a versatile option for people who own both Windows and Mac computers.

The superb ergonomic design of the Logitech Mouse makes it comfortable to use for extended periods.

Logitech keyboards are reliable and come in ergonomic styles or are small enough to use while traveling.
A Logitech mouse is one of the best options when buying computer equipment, whether you want to use it for work, entertainment, or education. Because it is comfortable, precise, easy to use, and fairly priced, it is excellent for many people who frequently use computers. Logitech manufactures computer accessories. They offer speakers, keyboards, mice, and a wide range of other computer parts.
Since Logitech mice are optical, they use a light source to track movement. Through the lens, an LED included inside the mouse shines onto the tabletop or table surface. Your desktop mouse keeps track of how much of this reflected light is obstructing you as you move the mouse about the desktop. The computer then receives this data via a USB cable and transforms it into movements of the screen pointer.
Well-Constructed
Most Logitech mice feel substantial in the hand. The mice don't flex much, and the buttons snap and click.
Sensor Performance
 Logitech is recognized for manufacturing precise, high-performance mouse sensors, particularly on their more gaming-oriented models.
Strong Cables
The Logitech G HUB software has a wide range of customizability options, whether you wish to control RGB lighting or sensor settings. Because it is compatible with macOS, a Logitech mouse is a versatile option for people who own both Windows and Mac computers.
Robust Cables
Because of how they were packaged, Logitech's wired mice's strong wires frequently tangle and retain kinks.
If you have small hands or lengthy fingers, using a Logitech mouse is pleasurable.

They have a good grip and feel solid in your hands.

You may set up the mouse's side buttons to do a variety of tasks according to your needs.
Logitech offers a selection of wireless mice that are easier to use since you don't need a cable to connect them to your computer, and they are also excellent for use in sports because they are engineered to be more precise and accurate.
Anyone who has problems using their hands for extended periods, such as those who have carpal tunnel syndrome or arthritis, may benefit greatly from utilizing a Logitech mouse. The company Logitech places a strong emphasis on innovation and quality, and its products are used frequently by consumers. The business began bringing people together with cutting-edge computer accessories and numerous firsts for the industry, such as the thumb-operated trackball, infrared cordless mouse, laser mouse, and many others. Since then,
Logitech has increased its global presence and product design competence. How clients connect to and interact with the digital environment is the company's main area of concentration. Products from Logitech are available in practically every nation on earth. It has grown into a multi-brand firm, and its goods use games, music, video, and computing to unite people.
In general, Logitech produces some of the most effective mice. In the beginning, it produced mice for office use, but today, its gaming section creates excellent gaming options, and the business has been a leader in advancing wireless technology.
Logitech Sensors
Most people agree that the most recent Logitech sensors are among the best on the market. The business manufactures the best-wired mice and will keep producing a wide selection of mice in all price ranges. However, they produce a wide variety of mice, so you are likely to find one that meets your budget. On the other hand, higher-end Logitech wireless choices are frequently pricey.
Logitech mice are especially well-liked because of their superb craftsmanship and dependability. Their great ergonomic design makes them comfortable to use for prolonged periods, regardless of 
whether you use a computer throughout the entire day at work or school. You may roam around with the mouse cordless because it is a wireless device.
No matter how swiftly or slowly you move the mouse across your desk, tracking will be accurate thanks to the optical sensor it incorporates. You may also get a resolution of up to 1000 dpi from this device, guaranteeing that everything appears sharp and clear when working on papers or visiting websites online.
Logitech MK270 Wireless Keyboard & Mouse
The MK270 Wireless Combo combines a tiny, contoured mouse with the comfort and convenience of a full-sized keyboard. Making work much smoother with media keys, a number pad, and precise cursor control. The lag-free wireless also simplifies setup and frees up space on your desk. It is understandable why this combination is the best-selling in the world.
Full-Size Keyboard
Efficient, spacious, and comfortable. With eight media controls that provide quick access to music, media, volume, and other functions, this keyboard enables you to accomplish more in less time.
Compact & Comfortable Mouse
With the cozy, curved shape that mimics your hand's natural curve, you may continue to be productive longer. Both left- and right-handed users will find this little, wireless mouse to be quite comfortable. Additionally, the mouse control is fluid, making it simple to navigate on most surfaces.
Wireless
Thanks to a strong, dependable 2.4 GHz wireless connection with a range of 10 meters (33 feet), forget about drop-outs and slowness. 6 Depending on the location and the computer, the wireless range can vary.
Durability & Reliability
Enjoy typing on the MK270, the best-selling combination in the world, which was constructed to the same exacting quality and dependability standards that have made Logitech the industry leader in mice and keyboards.
Built to Continue
The keyboard has a spill-resistant construction. Tested in restricted circumstances (Maximum of 60 ml liquid spillage). Avoid submerging the keyboard in fluids. It has strong tilt legs that can be adjusted in height. 12-month mouse battery life and a 36-month keyboard life 9 Keyboard and mouse batteries can last for months without needing to be changed because they can vary depending on the user and computer environment, as well as on/off switches.
Logitech Keyboard & Mouse
In addition to offering responsive gaming keyboards and effective workplace models, Logitech also manufactures very portable keyboards for mobile devices. You may be sure that you will receive a high-performing device whether you choose a mechanical unit or a straightforward scissor switch unit.
For any purpose, Logitech offers reliable keyboards. Their office keyboards come in ergonomic styles or are small enough to use while traveling. Although almost many gamers will find Logitech's mechanical keyboards comfortable, they aren't as adaptable as the alternatives.