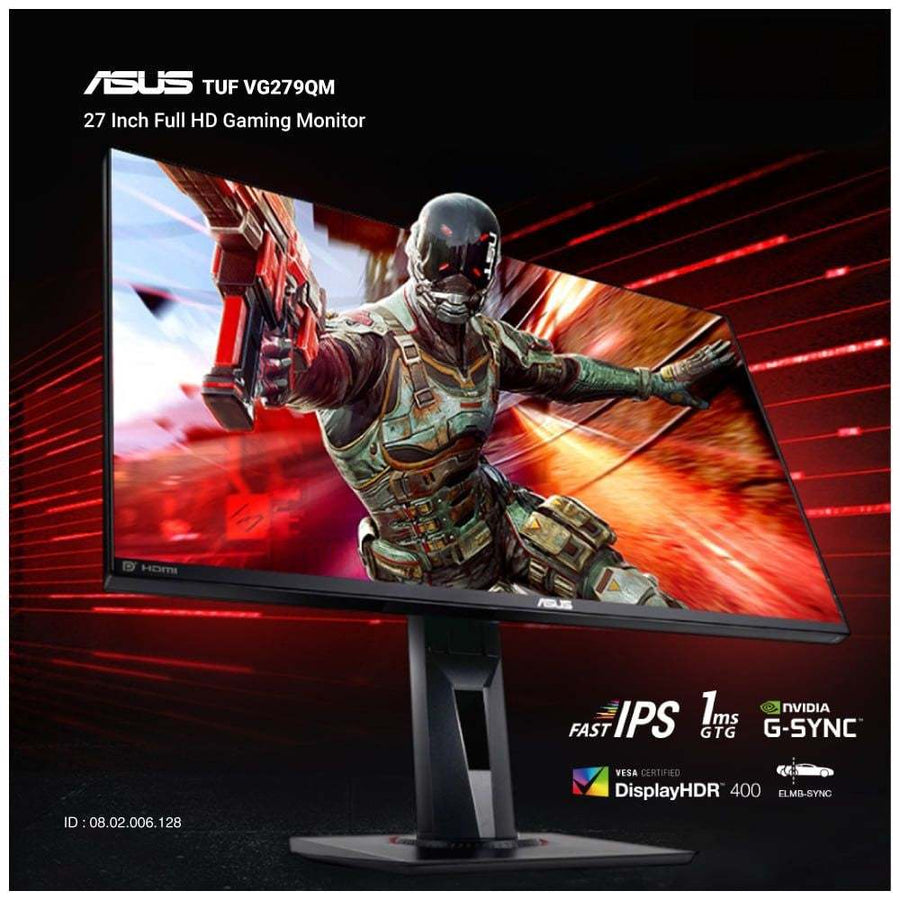 Gaming Monitors | Best Budget Gaming Monitors in Qatar
Gaming Monitors | Best Budget Gaming Monitors in Qatar
Although gaming monitors have a reputation for being pricey, there are several solutions for those on a small budget.
Budget gaming monitors can provide an excellent gaming experience, reduced input lag, excellent response times, and variable refresh rates.
The major brands are always prepared to accept your orders offering a ton of fantastic and reasonable options available.
With the introduction of new features, brands, and capabilities, the variety of gaming monitors is constantly growing. It's thrilling to be a PC gamer nowadays, but it also means that choosing the finest gaming monitor for your setup is growing more and harder every day. The choices range from extremely high refresh rates that can approach 360 Hz, which may be too much for some users, to screen-smoothing software (like Nvidia G-Sync and AMD Free Sync). There are thick 4K screens, which are as expensive to operate as the most recent graphics cards, for individuals who can't get enough pixels. Thankfully, you can replace your outdated monitor with one of our many top suggestions.
Gaming Displays
A gaming display is the last component of your battle station after you've invested a sizeable chunk of your PC construction budget in a potent CPU, gorgeous graphics card, and plenty of RAM. However, because monitors may be quite expensive, you're hoping to make a little money and get a less expensive model. Perhaps despite owning a gaming laptop, you discovered that playing at home required more screen space. On a standalone monitor, competitive and immersive games perform and look better. A tiny 24-inch panel is nevertheless a significant improvement over a laptop display.
Budget Gaming Monitors
Although gaming monitors have a reputation for being pricey, there are several solutions for those on a small budget. For a few hundred dollars, you can easily get a display with a high pixel density and refresh rate. Even 4K gaming monitors and 240Hz refresh rates are feasible. All of our picks will undoubtedly include VRR technology to keep you engrossed in the action of the game as well.
Best Budget Gaming Monitors:
HP X27q
Asus TUF Gaming VG259QR
Asus ROG Swift PG329Q
Dell S3422DWG
Alienware AW2521HF
Depending on your needs, even low-cost monitors can provide an excellent gaming experience. Budget monitors nevertheless provide reduced input lag, excellent response times, and variable refresh rates (VRR) technologies like FreeSync or G-SYNC, even though they may lack some of the more sophisticated features and fanciful designs available on more expensive versions. Although 1440p budget gaming monitors are becoming more common due to the expansion of the gaming monitor market, they are often smaller and have lower resolutions.
The best inexpensive gaming monitor, according to our evaluation, is the ViewSonic XG2431. The gaming display is outstanding and offers more functions than even more pricey ones. Although its 1080p resolution and 24-inch screen size may seem low to you, they are typical of budget monitors, and the lower resolution makes it simpler for your graphics card to achieve the high frame rate. It also has a quick 240Hz refresh rate. Despite its low cost, it is well constructed, and the stand's excellent ergonomics make it simple to adjust to the perfect viewing position.
Due to the rapid response time over the whole refresh rate range, the outstanding feature is the outstanding motion handling. Additionally, it has an adjustable backlight strobing feature that reduces persistence blur. This feature, which many monitors lack, allows you to change the pulse width and phase, and it's a nice addition to a cheap monitor. Last but not least, it is G-SYNC compatible to work with NVIDIA graphics cards and has native support for FreeSync variable refresh (VRR) to minimize screen tearing.
Best 27-Inch Budget Gaming Monitor
The Gigabyte M27Q is a good option if you want something larger. For sharper images and a more immersive gaming experience, it has a larger screen with a 1440p resolution. It is a great gaming monitor, just like the ViewSonic, with VRR support to cut down on screen tearing, low input lag for a responsive feel, and a quick response time for fluid motion, though there is a little bit more motion blur than on the ViewSonic.
Because it gets bright enough to combat glare and the reflection handling is respectable, it's a great option if you frequently play video games in bright environments. However, because blacks appear grey on it, it doesn't look as nice in dimly lit spaces. The Dell S2722DGM may be a better option if you prefer something with better dark room gaming performance, but it has worse motion handling, so the Gigabyte still provides the best gaming performance.
Best Budget Ultrawide Gaming Monitor
It will cost a little more than standard displays if you want an ultrawide display, but models like the AOC CU34G2X are still reasonably priced and have excellent gaming performance. With a 21:9 aspect ratio and a 3440x1440 resolution, these displays let you view more of your game at once. It's excellent if you play atmospheric games and need to see more of your field of view. Some images also look sharp because of the good image clarity.
Because it displays deep blacks with less blooming, this monitor performs well in dark environments better than the other monitors in this suggestion. This style of the screen does have some limitations, though, such as obvious black smearing with moving objects. Additionally, the image appears washed out from the sides due to the narrow viewing angles. Thanks to its low input lag, 144Hz refresh rate, and VRR support to lessen screen tearing, you'll still enjoy its excellent gaming performance.
It's not always necessary to spend more money than you have to to get a good gaming monitor. With all the major brands prepared to accept your orders, there are a ton of fantastic and reasonably priced options available.