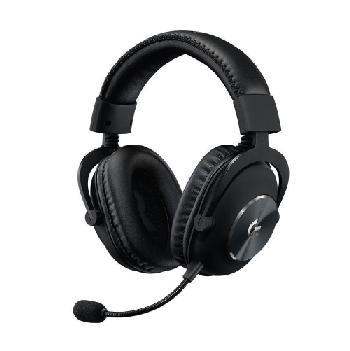 Gaming Headphones Price in Qatar - Use of Gaming Headphones
A gaming headphone qatar provides you a better chance to react to your enemies along with lightning reactions to sound queues such as footsteps and gunfire. Gaming Headphones help compete better in multiplayer game modes as well as let you enjoy single-player experiences better by drawing out additional sounds. Many gaming headsets contain a retractable or releasable microphone and you can use them as a typical daily headset if you would like.
Presently, a variety of headphones are available. This is in part due to the popularity of companies like Sony, Bose, Beats, and others. Headphones can be divided into three main groups when you look at them. Don't be fooled; premium gaming headsets are not constructed with the same features as premium headphones. Many of these things are constructed in unique ways.
The majority of people use consumer headphones when moving about and listening to music. Professionals utilize studio headphones, which are higher-quality headphones when recording in studios. Gamers will benefit from the unique features that are built into gaming headphones. Let's examine what you receive with a set of gaming headphones and why most players probably favor them over consumer models.
The ease of having the microphone and the headset in one location is the main factor in consumers choosing a gaming headset. You could buy a stand-alone microphone or one that you could clip to your shirt, but why would you do that when there are so many excellent gaming headsets available? You have to deal with an additional cable, more connections, and the possibility of an additional product problem if you buy a separate microphone for your headphones.
Some have argued that buying a microphone separately from a headset is necessary since gaming headset microphones are subpar. Years ago, that might have been the case. However, the audio and microphone quality of gaming headsets has improved to the point that you no longer need to feel ashamed about buying a headset based only on convenience.
Audio and Virtual Surrounding
You can hear audio and virtual surround sound using gaming headsets. It's true that not every headset is made equally. Some will provide you with breathtaking surround sound, while others  
will fall somewhere in the middle. With gaming headsets, you typically get what you pay for in terms of quality.
You have the choice to use surround sound software when playing games on a PC, which enables you to enjoy surround sound independent of the headset you are wearing. However, many people utilize the Xbox One or PlayStation 4 to play video games. In certain scenarios, using their gaming headset is your sole option for enjoying surround sound.
Adaptability
Gaming headsets are amazingly adaptable. They function if you want to use them for voice dictation, Skype conversations, or gaming. The majority of gaming headsets contain a retractable or releasable microphone. You can use them as a typical daily headset if you'd like. The biggest value for your money is found in gaming headsets.
Technologies were still evolving during the outset of the gaming era when businesses first started creating peripherals for gaming consoles and PC games. Because there wasn't much of an emphasis on online gaming, there wasn't much need for a headphone/microphone combo device that would allow gamers to easily communicate with one another, so the peripherals and add-ons that customers could purchase were few and far between, especially when it came to gaming headsets. Before the invention of internet gaming, those who want a better audio experience could simply plug in any common aux-corded headphones.
Benefits of Gaming Headphones
The primary benefit of gaming headsets is their seamless integration of a microphone and headphone peripheral into a single convenient device. To hear sounds and converse clearly, players who frequently play online games or who wish to record voice-over content for gaming-related clips and streams will require both a microphone and headphones. Having two distinct pieces of gear can be a bit of a headache for the ordinary gamer, even though some gamers prefer to have their gadgets separate for better overall control and personalization.
You might be debating whether or not to spend the money on a gaming headset or even if it is. If you're anything like me, you like to do a lot of research on the products you are thinking about purchasing. That is why I'm here to assist you! I did a lot of research because I play video games a lot, and I'm going to give you 5 reasons why you should get a gaming headset.
Why do you need a Gaming Headphone?
You will need a good gaming headset whether you are chatting with buddies online or paying close attention to your adversaries' footsteps. A top-notch headset will generate clear, well-balanced sound and be comfortable to wear for extended periods. Here are five justifications:
Blockage of External Sounds
Let's face it; nothing is more aggravating than hearing people talking or music playing on the radio in another room when you are playing a game. Even if you make every effort to block out these outside noises, you will still become distracted.
Minimizes Disruption
Gaming headphones allow you to play when you might not often be able to because they also muffle outside noises. My wife and I were fortunate to have our kid several years ago. As you may already be aware, you shouldn't create any noise to disturb a sleeping baby.
Outstanding Sound Quality
To be at the top of your game, a gaming headset provides superior, crisp, and clear sound compared to conventional speakers. A gaming headset for the PC that produces accurate highs and deep, rich bass is the Logitech G633. I'm not suggesting that the sound from speakers is horrible, but it just sounds better when it comes from a gaming headset that puts the sound right in your ears.
Using Headsets while Gaming
Modern video games need precise and accurate movement, and many of them frequently use aural cues. You have a better opportunity to respond to your opponents when you use a gaming headset. Your foes won't know what struck them because of your lightning-quick responses to aural cues like footsteps and gunfire. Some gaming headphones offer surround sound in addition to stereo. As a result, you get a highly realistic auditory experience that lets you hear noises coming at you from all directions.
Team Collaboration
You may speak with your online gaming teammates or friends using the built-in microphone on gaming headsets. This is significant in cooperative games like the first-person shooter Overwatch. It is essential to maintain continual communication with your teammates when playing team-based games.
Gaming Headphones Price
A good sound system costs a lot more than a gaming headset. Most likely, a sound system would cost several hundred dollars if you wanted to achieve the same effect as a gaming headset. As you can see, a gaming headset is a wise investment and provides a variety of advantages, some of which I have mentioned above. To meet your demands, Best Buy Canada offers a large assortment of gaming headsets from many different manufacturers.
Gaming Headphones Price in Qatar
Razer Kraken Ultimate USB Surround Sound Headset – 369 QAR
To provide a louder and more expansive soundstage than ever before, the Razer Kraken Pro V2 is equipped with bigger drivers than its predecessor. While making sure your team's shot calls are heard crystal clear, you'll feel like you're right in the middle of all the gaming action. The entire frame of the Razer Kraken Pro V2 is made of bauxite aluminum, which is very strong, lightweight, and flexible. It has undergone thorough testing to withstand the demands of professional gaming.
In today's fiercely competitive esports games, team communication is essential. A fully retractable unidirectional microphone is a feature of the Razer Kraken Pro V2 that guarantees your squad will hear shot calls and strategic conversations in crystal-clear detail. You also always stay on top of things thanks to the in-line remote's rapid access to volume and mute controls. To ensure clear communication, the Razer Kraken Pro V2 is also officially certified by Discord.
Razer Nari Ultimate Wireless Gaming Headset – 549QAR
Introducing the Razer Nari Ultimate with Razer HyperSense, a wireless PC gaming headset that transforms sound impulses into dynamic touch-sensory input in real-time. This technology was created by LofeltTM. Today's gamepads have haptics that offers basic feedback and rumbling during significant in-game events.
The Razer Nari Ultimate captures the structure and frequency of game audio and converts them into rich, lifelike haptic sensations with Razer HyperSense. Depending on where the game's audio cues are coming from, vibrations appropriately move from left to right and have varying strengths. Gamers will now be more conscious of their surroundings while playing.
HyperX Cloud Alpha Wireless
Perhaps the most lauded item on this site is the HyperX Cloud Alpha. On the team, we all adore it, but HyperX recently cut the cord on its best set of cans. The new, enormous battery is this headset's main selling point. In wireless mode, you may expect a battery life of up to 300 hours while keeping the headset relatively light and comfortable. It's a significant accomplishment, and I think HyperX has succeeded.
Corsair HS80 RGB
One of the best headsets Corsair has ever produced, as well as one of the best wireless headsets available is the new HS80 RGB Wireless Gaming Headset. It makes excellent use of some of the best headset features currently on the market. With lag-free Slipstream Wireless technology, high-fidelity audio, and Dolby Atmos,. The redesigned shape makes them comfortable to use for extended periods while maintaining an excellent microphone.