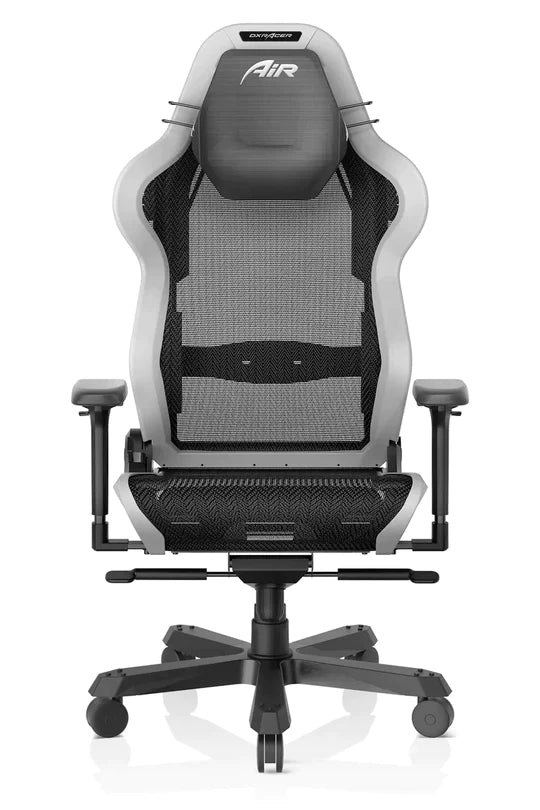 Gaming Chairs in Doha, Best Chairs for Sale in Qatar
Gaming Chair in qatar - Best online gaming chair for sale in qatar
Gaming chairs Qatar are important for gamers because they spend an average of six hours gaming every day. The rising popularity of games has increased the demand for gaming chairs. The gaming market qatar has developed from board games to high-end video games, resulting in the commercialization of games. The growing popularity of electronic devices qatar is making people more attracted to PC, and video games because gaming is a premium form of entertainment. The leading trend in the gaming chair market is the manufacturing and development of ergonomic chairs as the use of conventional gaming chairs can cause pain in back muscles and hands. 
On the other side, ergonomic gaming chairs offer full-size lumbar support and encourage professional gamers to purchase them. These chairs enable gamers to improve their posture as well as allow them to enjoy gaming for a longer period. The gaming chairs are specially designed for video game players. They have a head cushion and lumbar support to provide maximum comfort. A gaming chair is essential gear for professional gamers. These come in a variety of colors, sizes, and ranges. 
What to Consider before Buying a Gaming Chair? 
The entry-level and mid-range dxracer gaming chair  models tend to have memory foam lower back and neck cushions rather than built-in support mechanisms. Most of the biggest names now also offer smooth chairs with adjustable lumbar support for added comfort. In the end, it all depends on your need, either you want to save some money or need to splurge for the proper support. From casual to professional, gamers like to be comfortable and for that, they want a gaming chair that satisfies. This can be an intimidating product market to sift through. The gaming chairs can cost thousands of dollars but they don't have to. If your budget is tight, then the best gaming chairs under $100 might be for you. 
The trick to discovering a capable and affordable gaming chair is accepting that this chair is not going to be a forever chair. A gaming chair for under $100 is going to be a chair you use until you can buy a better one. This doesn't mean that all gaming chairs under $100 are hunks of plastic waiting to be thrown out, but. There are plenty of solid purchases that will either fill a relevant need or be a perfect chair for use. Gaming chairs serve a purpose; they focus on ergonomics and posture. These are built to provide total body comfort while gaming and even the cheaper end models emphasize these factors. Moreover, there are small variances from chair to chair, and finding the right gaming chair for under $100 is not about budget, but the little things like headrests and speakers. 
There are so many affordable gaming chairs on the market for casual gamers, but if you want next-level gaming, consider investing in a premium gaming chair to get as comfortable as possible. The premium gaming chairs have additional features like the option to recline, a memory-foam headrest pillow, a cup holder, and much more. Whether you are a PC gamer or you have just reserved a new PlayStation, you deserve to be comfortable while you game. We have gathered a list of the best premium gaming chairs in 2022. All of these chairs have ergonomic designs and are from top brands.
Best Gaming Chairs for Sale in Qatar
Logitech x Herman Miller Embody Gaming Chair
This ultra-high-end gaming chair came as a joint effort between logitech gaming chair and Herman Miller. It comes with some premium features, like cooling foam and advanced spinal support. Every aspect of this ergonomic gaming chair is adjustable for a custom fit.
SMAX Gaming Recliner
This is a 4-star-rated reclining gaming chair that is made bigger for an extra comfy experience. It has adjustable lumbar support and a headrest and also features a cup holder and side pouch.
Razer Enki Pro
The faux-leather gaming chair from Razer looks great in your gaming setup. It has built-in lumbar support and a magnetic memory-foam headrest cushion for maximum comfort. 
Razer Iskur X Gaming Chair 
This steel-reinforced ergonomic gaming chair from Razer is enfolded in multi-layered synthetic leather and features fully adjustable tilt, recline, height, and armrests. 
How Gaming Chairs are utilized in Doha, Qatar?
You would be thankful for choosing one of the best gaming chairs after a 10-hour gaming session, or if you are working all day and gaming in the evening like most of us in PC Gamer towers. The gaming chairs in Doha blend style and comfort, and every recommendation has been tried and tested widely on the team to make sure it is up to scratch. While searching for the best gaming chair for you, your spine should be the top priority because your body is a delicate flesh temple that needs to sit on a sturdy foundation. A good gaming chair doesn't come cheap, but it is a great investment if you get one that provides ergonomic benefits.
Every gaming chair in qatar is ergonomic which means it uses space more efficiently than its alternatives. The sporty and efficient design of gaming chairs enables them to occupy less space and provide more features. The design of gaming chairs is supposed to keep your spine and other areas of your back in the most neutral and painless position. A lot of people switch to gaming chairs to eliminate back, neck, and shoulder pain. An ordinary chair cannot be adjusted according to your preference but a gaming chair allows height and reclines adjustment.
A correct posture is very important when you sit for long hours doing office work or playing games. Every ergonomic gaming chair helps people sit in a correct posture with an adjustable headrest, lumbar, and armrest. These chairs provide suitable support to your spine and give ease to sit for long hours as compared to an office chair. When a person sits in front of a screen for long hours, it gives pressure on eyes. So, it is necessary to maintain a proper distance between the screen and the eyes. 
How Gaming Chairs are built?
A proper posture helps gamers to maintain a distance between the eyes and the screen. A gaming chair lets you move the chair as you want. Its parts are completely adjustable and you can adjust or tilt the backrest and headrest as per need. These can be adjusted in four different directions according to the features a gaming chair has. Gaming chairs are a really good option to sit for long hours because they have more space to sit and come with high-quality foam to give maximum comfort. 
Why a Gamer should have a Gaming Chair?
Gaming Chairs are comfortable.
Gaming Chairs are enormously adjustable
Gaming Chairs improve concentration while playing.
Gaming Chairs provide relaxation.
Some gaming chairs use a metal base so that a heavyweight person can also sit comfortably and use all the features of a chair. A lot of top gaming chairs can be used by heavy weighed people as well as by those who are tall. Everything is online today and all of us have to sit for long hours on a chair in an office or at home doing a lot of work. 
For office use, we see ergonomic office chairs qatar but if we compare an ordinary office chair with a gaming chair, we will get to know that a gaming chair comes with more advanced functions than a basic office chair. A gaming chair is not only used by gamers but can be normally used as well. If we compare a gaming chair with a basic office chair, then we will find a wide range of differences between both them. Various offices use gaming chairs for their employees and this is due to the features that a gaming chair offers.  
A strong gaming chair is important if you are going to spend long hours gaming. The gaming chair keeps you comfortable and focused and its ergonomic quality prevents you from developing back and neck pain over time. Being a part of your gaming gear, you need a chair that improves your gaming experience and once you find that out, it makes a lot of sense to pick a reliable brand. The gaming chairs are a worthy investment for people who spend long hours sitting in front of their computer screen. A gaming chair is specifically designed to address poor sitting habits and teach you how to sit with accurate posture.