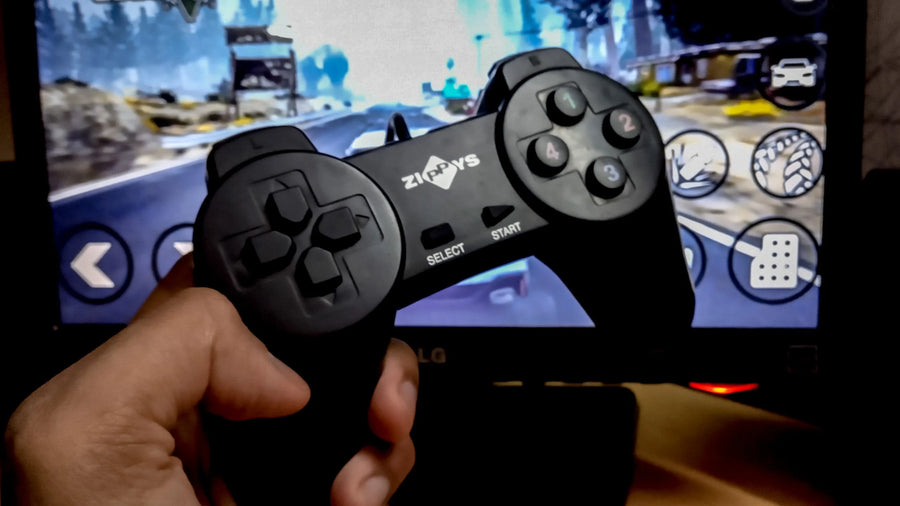 Gaming Accessories in Qatar That Could Help Improve Your Game Play
Gaming accessories in Qatar
Gaming Mouse in qatar
Gamers know the importance of a good gaming mouse qatar. To get an extraordinary gaming experience, you need an ultra-fast responsive mouse that is accurate, comfortable and features a couple of extra buttons to help keep you a step ahead of the online competition. The ordinary mouse that comes with your computer cannot cut it, so you have to invest in something that is truly designed to deliver rapid response time and accuracy. One of the top-rated gaming mice is the Razer DeathAdder Elite 16000 DPI Optical Gaming Mouse in Qatar. This mouse has been one of the most well-known and go-to names in gaming mice. The switches of this gaming mouse are optimized for fast response times and a lifespan of up to 50 million clicks, also, the smooth ergonomic design and rubber side grips are made to provide ultimate comfort during those long gaming sessions. This is a pro-level gaming mouse that gives a great feel to your hands and helps you devastate the competition fast.
Gaming Monitor

Most people think that all monitors are created equal and the same. However, a gamer knows the need for a gaming monitor for smooth, responsive, and ghost-free gameplay. Amongst all the gaming accessories, a good gaming monitor in qatar is most important because the better the graphics, the better will be your gaming experience.
Gaming Headphones

Almost every gamer uses headphones Qatar when playing favorite games because nobody in your house wants to hear all the explosions and gunfire from your gameplay. Apart from this, nothing brings you right into the action of a game like being fully immersed and engulfed in truly high-quality sound. The best gaming headphones deliver clear, rich, and precise sound and let you endure long hours sitting in front of your favorite video game without getting sweaty ears.
Gaming Chair

When you spend long hours in front of your computer screen, you need to be sitting in a comfortable chair. For gamers, an ordinary office chair is not going to work. They need something that has been designed especially for their back, arms, and wrists. Gaming chairs qatar are designed to avert arm, back, and wrist strain during long gaming sessions, while cushioning your posterior comfortably.
Buy Gaming Accessories online in Qatar

According to a recent report, there will be an increase in the Gaming Accessories online Market in Qatar. The report shows there will be more than 3.2 billion gamers in the world by 2023 of which 21% are under the age of 18 and 26% are between the ages of 34 and 54. The average age of a gamer is around 34, and more than 70% of gamers in the world are 18 or older. Additionally, 70% of parents believe that games have a positive impact on their children's lives. As the number of gamers is increasing worldwide, there is a significant demand for gaming accessories.
Some Top Gaming Accessories in Qatar
ASUS TUF Gaming VG259QM Gaming Monitor – 1,645 QAR

The ASUS TUF Gaming VG259QM is the world's fastest gaming monitor in qatar with a 280 Hz refresh rate, The monitor lets you encounter incredibly liquid gaming visuals and gives you the advantage in first-individual shooters, hustling, continuous methodology, and sports titles.
Features:
Adaptive-Sync
ELMB and Extreme Low Motion Blur technology
Fast 280Hz refresh rate
Fast IPS technology
G-Sync compatibility
Phenomenal gaming performance
Cooler Master SK622 Hybrid Wireless Mechanical Gaming Keyboard – 590 QAR

The Cooler Master SK622 gaming keyboard qatar has a modern look and classic touch. The gaming keyboard takes a modern approach to the classic mechanical keyboard with its low-profile switches held in a sleek chassis for a drool-worthy aesthetic. The layout of the keyboard is 60% outfitted with low-profile mechanical RGB switches having upgraded ergonomic keycaps that feel as good as the keyboard looks.
Features:
Classic slim and minimal design
Modern low-profile styling
Hybrid Wireless functionality
Improved keycaps
Bluetooth 4.0 connectivity
Fast connectivity across mobile phones and laptops, Mac and Windows OS's
RGB Backlighting
Cooler Master MH650 Gaming Headset – 299 QAR

This gaming headset in qatar provides an immersive experience in a portable package that is ideal for console and PC gamers. It supports virtual 7.1 surround sound and omnidirectional boom. Its microphone offers high-quality sound. The gaming headset is wrapped in a sleek matte black design with fully customizable RGB illumination and cushioned ear cups that are a perfect fit for those marathon sessions.
Features:
Powerful 7.1 surround sound
50mm Neodymium drivers
RBG Illumination
Form-Fitting Cushioning
Glorious Gaming Mouse Model D – 215 QAR

This is the most lightweight ergonomic RGB gaming mouse in qatar proposed by a community of passionate gamers. It is a Model D gaming mouse that elevates your play to unimaginable heights. It is specially built for speed, comfort, and control.
Features:
Most comfortable lightweight
Ergonomic frame
Competitive E-Sports gaming
It doesn't matter how is your gaming setup, having some good gaming accessories store in qatar can elevate the experience. We all know that gaming has grown in popularity to the point where it is now all around us and part of our daily life. Many businesses have manufactured gaming accessories that can be used by all gamers, casual and competitive. An important part of a gaming setup is a chair that not only provides relief but also provides support for your back and other parts of your body that require it while you play for long periods. The addition of a good headset to your gaming set-up is a must if you are an online gamer who likes to play with others and therefore needs a method to communicate. Gaming is a fun way to de-stress after a long day. It enables us to connect with friends online, and appreciate a fast-paced interactive art form. However, to get the most out of the experience, gamers need to choose some of the best gaming accessories. These accessories allow you to customize some features, especially lighting, to add some ambiance and fun to the experience.