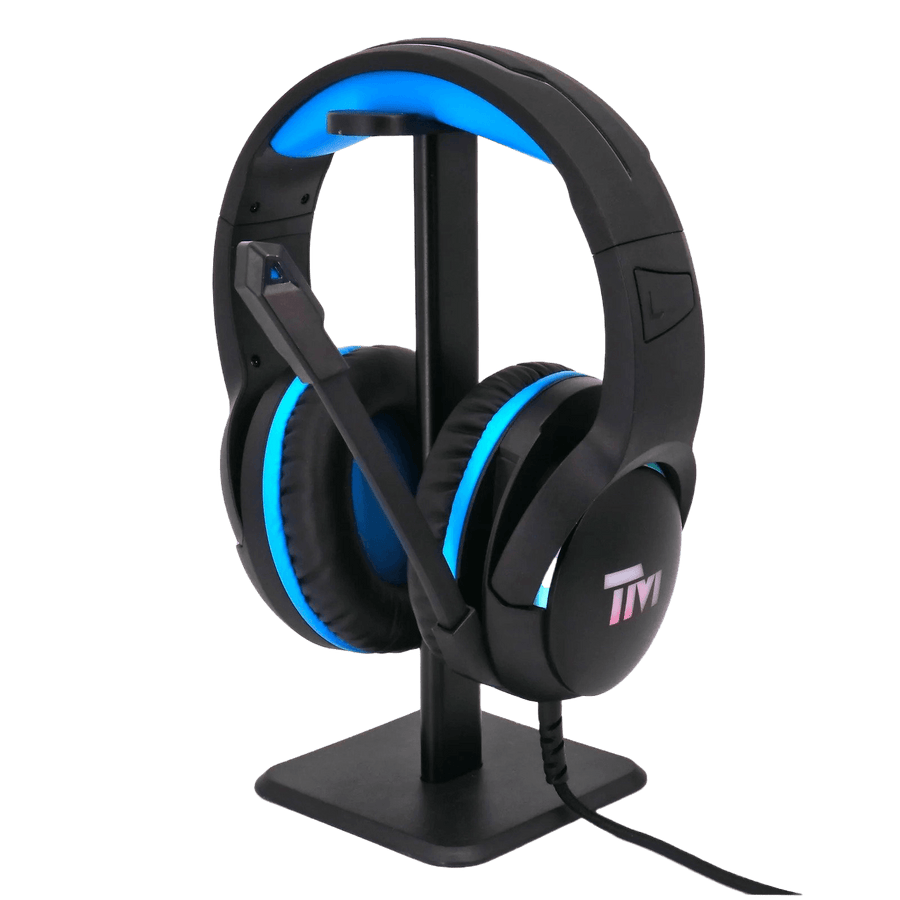 G PRO X | Logitech Wireless LIGHTSPEED Gaming Headset
G PRO X | Logitech Wireless LIGHTSPEED Gaming Headset
The PRO X Wireless headset is based on the design of the acclaimed PRO Gaming Headset and offers premium materials, cutting-edge communications, precise audio, and complete wireless mobility.
The high-performance PRO X gaming headset uses Lightspeed wireless technology, has a battery life of up to 20 hours, and a wireless range of up to 15 meters.
Modern PRO-G 50mm speakers produce precise and clean sound imaging with enhanced bass response.
Only available from Logitech G, LIGHTSPEED wireless technology enables wireless gaming without sacrificing latency, connectivity, or battery life. With a battery life of 20+ hours and a ran
ge of up to 15 m using a reliable 2.4 GHz frequency, you may play in total freedom. Battery life may change depending on the user and the state of the computer. Battery life of up to 20 hours is based on a headset volume setting of 50%.
Blue Voice Mic Technology
You now have a selection of real-time voice filters. Make sure your voice sounds deeper, cleaner, and more authoritative by reducing noise, adding compression, and doing so. Get studio-caliber, programmable in-game audio communications with Blue Voice through G HUB Gaming Software.
Comfort & Durability
Professional-grade, svelte, and minimal design with a steel-reinforced headband that is made to last. Passive noise isolation is provided by the headband's luxurious leatherette wrapping and the incredibly comfortable memory foam earpads. For a softer feel, additional velour earpads are also provided.
Surround Sound
With improved bass representation, audio clarity, and proximity cues, Surround Sound DTS Headphone 2.0 goes above and beyond 7.1 channels. Your enemy's location is more precisely determined than ever thanks to a new level of distance awareness that distinguishes between near-field and distant-field sounds.
50 MM Drivers
PRO-G offers a distinctive hybrid mesh design that produces astonishingly precise and clean sound imaging. Get the competitive edge you need to succeed by hearing footfall and environmental clues with astounding clarity. The next-generation PRO-G now delivers even greater accuracy over a larger frequency range and higher-fidelity bass performance thanks to its 50 mm drivers.
PRO Series
The PRO Series PRO X Wireless headset is the latest piece of professional-grade equipment created in association with the greatest esports pros in the world. All Logitech G PRO equipment includes our most cutting-edge technologies that were created with one goal in mind: to help you win.
The wireless version of the Logitech G Pro X Gaming Headset is the Logitech G PRO X WIRELESS LIGHTSPEED. These over-ear gaming headphones are compatible with Logitech's G HUB companion program, which enables you to modify the microphone settings, change the sound profile, and activate virtual surround sound mode. Even in busy surroundings, their removable boom microphone helps your voice seem clear and natural. However, they are incompatible with Xbox One and can only be used wirelessly with PC and PS4.
Neutral Sound
For neutral sound, the Logitech G PRO X WIRELESS LIGHTSPEED is adequate. Despite having a little overemphasized high-mid and low-treble in their default sound profile, they are nonetheless appropriate for a wide range of musical genres.
However, you might notice variable bass and treble delivery depending on how well they fit, are positioned and are placed on your head. On the plus side, you may customize their sound profile using the graphic EQ and presets of the associated program. The Logitech G Pro X is one of the greatest PC gaming headsets available overall, but because it depends so heavily on software, it only performs admirably on consoles.