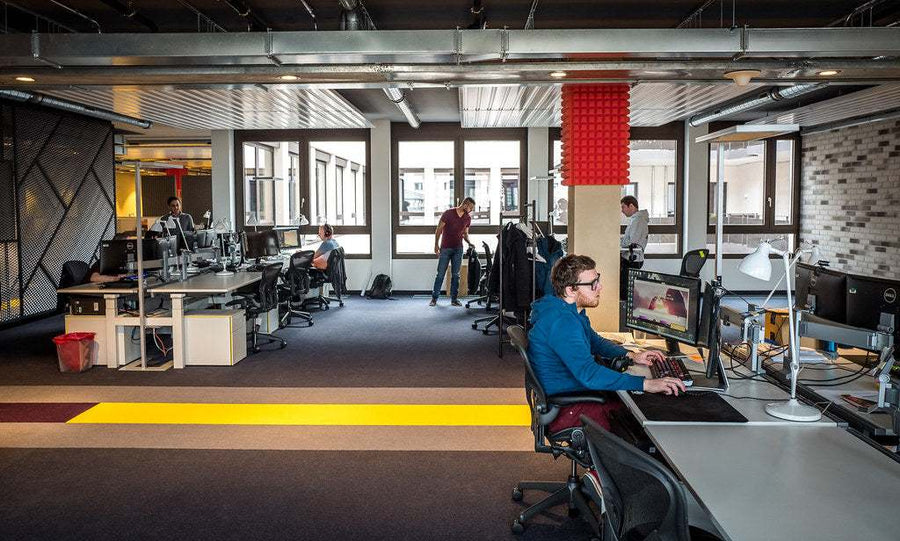 Epic Games and Epic Games Stores – Details
Epic Games is growing rapidly with technologies, services, and standards and redefining the digital economy as well as setting the stage for the next 'Internet.
The Epic Games and Games Store provides an end-to-end digital ecosystem for developers and creators to distribute, build, and operate games and other content.
The Epic Games Store has quickly become a contender from the wild success of Fortnite and the company's drive to net exclusive distribution rights to other developers' latest anticipated titles.
Epic Games
Epic Games is a trustworthy company and they need to impress upon the public their reliability and willingness to help so that they can challenge their bigger and more established competitor. The company makes your shopping experience the best that it can be by providing free games that you can download. The Epic Games Store has its app as well.
After the success of Fortnite, Epic Games induced developers and publishers to the service by offering them time-exclusivity agreements to publish on the store, in exchange for assured minimum revenue. Epic also offers users some free games each week for the first two years of its operation to help draw users.
Epic Games Store
The Epic Games Store is a digital video game store for MAC and Windows operated by Epic Games. The stores were launched in 2018 as both online and offline launchers. It provides friends list management, a basic catalog, matchmaking, and other features. Moreover, Epic Games has plans to expand the feature set of the store.
The Epic Games Store is a store for games available through the web and built into Epic Games' launcher application. The web and application allow players to buy games through the launcher and people can install and keep their games up to date. The new Epic Games are exclusively available through its store and the company plans to fund developers to release exclusively through their store.
The success of the Epic Games Store
The Epic Games Store has made its name in the gaming community since debuting. Its battle royale Fortnite was a huge success that opened the company's doors into the distribution market. the company has managed to publish a huge number of games. 
The Epic Games Store is the only place where you will be able to get several current and upcoming games on the PC platform. The store has been adding more and more users and games each year since 2018 and it has about 160 million PC users and claims to gain more users in the upcoming years.
The Epic Games Store saw over £625 million spent through its platform in 2021. There is an increase of 20% over the previous year. Furthermore, the store offers 917 titles, double what it offered in 2020. The store reached a total of 194 million PC users in 2022, daily active users reached 31.1 million, and peak concurrent users reached 13.2 million. 
Major Epic Games Store Statistics 2022
There are about 58 million active monthly users of the Epic Games Store
The store has over 31 million active daily players
Almost 160 million players access various games in the Epic Games Store through their personal computer
Around 13 million concurrent players in 2020
The PC users spent around 700 million dollars on Epic Games Store
There are about 265 million US dollars spent on third-party PC games in the Epic Games Store
Free games on the Epic Games Store
749 million free games in 2020
Epic Games Store's most played game is Fortnite
Users of Epic Games Store
The Epic Games Store has around 58 million active monthly users and the user base of the Store had increased twofold since 2019 when the store had 32 million monthly users.
Great for Developers
The Epic Games Store supports its developers well and offers a lot of support in many ways that you generally don't get with other stores.
Significance of Games Store
Games Store is an establishment where all sorts of games are preserved and are discussed as a space where game corpses are kept. Games stores have become popular because video game consoles have increased in fame in recent years. It has led to an increased number of gaming store establishments, through which retailers rent out gaming equipment. This is good news for customers because renting doubles the amount per month that you would pay to purchase the console outright. Consequently, many store owners are choosing to enhance their income with the sales generated by video game rentals.
Online Games Store follows the same path as the online shopping industry. There are a lot of sites that sell casual hardcore video games, for a large number of people. Several independent websites offer free shipping for purchases made within a particular country, while others are part of larger networks that charge for shipping. These sites include downloadable content and also allow buyers to return unused items.
In the past few years, the business of online game stores has fully developed. This is because the internet has made it possible for stores to reach more potential customers, and enables them to expand into regions where many game titles are not available. This has helped these stores in transforming from normal operations to full-fledged businesses.
How does the Epic Games Store work?
The Epic Games Store has a simple interface and once you make an account, you can select a display name that other players get to know you by. You can change the name at any time but only once every two weeks. You can exchange your selected name with friends to add each other. In this way, you can play with your friends online. People can also buy games from the Epic Games Store directly or redeem game codes bought from a third-party developer.
Epic Games surprised many people in the gaming industry as it announced and launched the Epic Games Store. This is a digital marketplace that offers games made by Epic itself as well as from third-party developers. The company advanced as it released games it developed itself and published games made by other studios. 
What does a Games Store Offer?
The Games Store has a wide variety of accessories and all of these are handy if you plan to spend a significant amount of time storing and carrying around your game collection. A games store is undoubtedly a wise investment for all those who love to game and want to be able to buy them whenever they need them. 
The best games shops offer you to choose according to your needs and make sure you are supporting a valuable industry. When you buy from such the best shops, certainly, you are not spending money on something that will be obsolete in a very short amount of time. 
Various Games & Types           
The games store offers many types of games and the rising number of gaming players has boosted the growth of gaming for children. These game stores have different gaming products and services. The Games stores offer different types of games depending on their customer's preferences. The major benefit of online gaming stores is that customers can rent the games whenever they want and can decide whether to buy the game or not after they have played the game. 
These stores offer a chance for customers to go through game reviews and see if they like a game or not. These gaming stores have the old titles too that are classic in their way. When you choose the game you want, the online store supplies the game at your residence. The online game stores have the latest, classic games, which are recently produced in the market.
The Games Stores always have enough games for all their customers and do not run out of stock. There is another benefit of online gaming stores that they are open all the time allowing customers to get informed about the games before they buy through the recommendation and reviews.