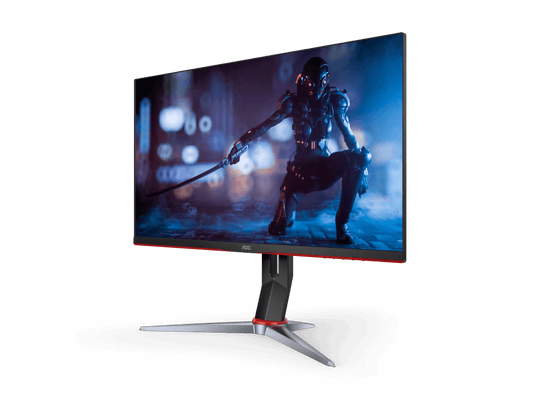 Enhanced Gaming with Ultrawide Monitors – 4K Gaming Monitors
Ultrawide

Monitor is convenient if you need to simultaneously work on many sheets while also having your web browser and email open.

The wider field of view provided by

ultrawide

monitors is beneficial for gamers, especially when playing against others.

4K Gaming Monitor is all about high-resolution gaming and other media.
Many beautiful ultrawide computer monitors have been released in the last few years. They are made to provide eye-popping visuals or simply more space to work, giving discerning office users, content creators, and gamers a more spacious, immersive experience. Panel sizes for ultrawide monitors, which are measured on the diagonal and are identified by their additional width in comparison to their height, range up to 49 inches. The business, gaming, and productivity worlds can all benefit from the increased horizontal screen space in various ways.
One of the top 4K Gaming Monitors is well worth the extra money, especially given that it should last you through a decade of action-packed next-gen gaming. Theseus' ship of a PC will be able to produce stunning images for all those years, spanning numerous revisions. Consider it essentially as a long-term investment that you may benefit from right away.
Understanding aspect ratio is essential when comparing an ultrawide screen to one with more traditional dimensions. The ratio between monitor width and height is known as the aspect ratio, and it describes the relationship between horizontal and vertical pixels on a screen.
Aspect Ratio
The 21:9 and 32:9 aspect ratios are the two most popular ultrawide formats. More than three times as wide as it is tall, the latter is a more extreme example. The terms "super wide" and "super ultra-wide" are sometimes used to describe monitors with a 32:9 aspect ratio. However, we see them as a subset of the ultrawide class and refer to both 32:9 and 21:9 panels as ultrawide.
Increased Productivity
With the ability to run two or more full-screen windows side by side without the use of multiple monitors, these huge, widescreen monitors provide the utmost in workplace efficiency. If you're a gamer, they also provide a more engaging gaming experience. The ideal ultrawide display for your needs will rely on your personal preferences and financial constraints because not all ultrawide monitors are created equal.
Why choose an
Ultrawide
Monitor?
A display with larger screen real estate for work, play, and entertainment; that monitor is ultrawide. You won't need two monitors any longer, and one screen will display a summary of all your work.
In comparison to a "normal" widescreen monitor, an ultrawide monitor has a screen area that is 33% wider. A standard monitor has 16:9 aspect ratios, while an ultra-wide has a 21:9 ratio. Working with two or more windows close to one another is simply because of the extra screen of real estate. There is verse 32:9 in addition to verses 16:9 and 21:9. These extremely large screens are as wide as two conventional monitors placed side by side.
More Screen Space
You have extra room for your work windows with a screen that is 33% larger, or double. If you frequently work in text or Excel files, this is quite useful for the office. You can use several drawing fields, view more of your project, and fold out all of your tools adjacent to your work area without blocking it.
Multitasking
A type of split screen software is available on a lot of ultrawide monitors. By doing this, you can divide your screen into different windows that you can utilize simultaneously. It's convenient if you need to simultaneously work on many sheets while also having your web browser and email open.
Using an
Ultrawide
Monitor for Gaming
Some video games offer support for playing on an ultrawide monitor, frequently with a Field of View (FoV) option. You can see more of your games and your opponents coming faster with a broader field of vision. You gain an advantage in shooters, MOBAs, and grand strategy games because of this. Additionally, you do not experience screen edges like you would while playing on numerous "ordinary" monitors placed side by side.
Scaling Images Automatically & Watching Movies
You can utilize all of your programs right away without scaling the software once you are connected and have configured your screen as you choose. Therefore, there is nothing you need
to set for your programs to adapt to the 21:9 aspect ratio of your ultrawide monitor. On an ultrawide monitor, movies in theatre format also appear much better.
There are no black bars above or below the image in this film format. The wider field of view provided by ultrawide monitors is beneficial for gamers, especially when playing against others. The extra area it provides to open many windows at once makes the ultrawide display handy for regular use as well. It is a great option for digital artists because it makes multitasking simple and increases productivity.
Is Buying Ultrawide Monitors Worth It?
Undoubtedly, it is worthwhile to purchase an ultrawide display. Although the monitors are expensive, they have many advantages that make them a good investment. For instance, it increases your efficiency at work by allowing you to multitask by having multiple windows open at once.
Additionally, you'll find the ultrawide monitor to be worthwhile if you enjoy watching movies. You can take in the action and have an immersive viewing experience thanks to the enormous screen. The aspect ratio of ultrawide monitors is 21:9. The aspect ratio of a conventional display is 16:9.
Although more expensive than their conventional counterparts, ultrawide monitors are generally the same height. However, flat-screen monitors offer wider viewing angles and are more suited for wall mounting, giving you a competitive advantage in gaming.
Immersive Gaming Experience
Gamers can enjoy an immersive experience on ultrawide monitors. You can view everything happening on the screen without turning your head thanks to ultrawide curved gaming displays
Superb Option for Photography & Video Editing
A dual-monitor configuration might not be the greatest for your job if you're a photographer or video editor. Your work could have inconsistencies due to monitor boundaries. A multi-monitor setup also makes it impossible to accommodate the additional horizontal space needed by photo editing software. A bezel-free horizontal space will be provided by the ultrawide monitor.
A crucial component of photography and video editing is color uniformity. You can be certain to attain color accuracy with just one ultrawide display. Color discrepancies between individual monitors in a multimonitor arrangement lead to inconsistencies.
Suitable for Watching Movies
The ultrawide displays, which are larger than conventional monitors, give you additional screen space if you want a monitor for viewing movies. The design of the ultrawide monitors is also ideal for viewing movies.
Easier to Use
Ultrawide monitors are easier to use and more intuitive. For instance, the layout eliminates the need for any bezels. Using software for virtual screen partitioning will also help you stay more organized.
Are 4K Monitors Good for Gaming?
4K Gaming Monitor is all about high-resolution gaming and other media but you will still need good gaming specs, including a refresh rate of at least 60 Hz, a fast response time, and your choice of Adaptive-Sync (Nvidia G-Sync or AMD FreeSync, depending on your system's graphics card).
Graphics Card
More than just games look fantastic on the finest 4K gaming display. Any system that uses a graphics card gets a significant improvement. The best case for the switch to 4K, though, is made by games in particular because of how lifelike they can appear at such a high resolution.
Features of 4K Gaming Monitors
While a high-end GPU is required to get the most out of a 4K panel, even midrange GPUs like the AMD Radeon RX 6700 XT and Nvidia GeForce RTX 3060 Ti can perform admirably in 4K. In particular, if you don't feel the need to run at the highest settings. And we might even have some next-gen cards on the way when GPU supply returns to normal something that is finally starting to become the norm. And nearly all of them ought to support 4K.
A VA or IPS panel with a refresh rate above 60Hz and some type of frame-syncing capability either G-Sync or FreeSync is what you will often desire. To experience the game more fully, you should also consider upgrading to one of the top gaming TVs. That is if you have enough room.
Flexibility for Larger Displays
Going 4K offers the flexibility to grow to larger displays while still maintaining a sharp image, in addition to being the greatest resolution that you can find in a good gaming monitor these days. You can extend your screen size way over 30 inches with a well-stocked pixel army without the pixels being so big that you can see them. Moving to 4K is also made more alluring by the top graphics cards, whether they are from AMD's Radeon RX 6000-series or Nvidia's RTX 30-series.