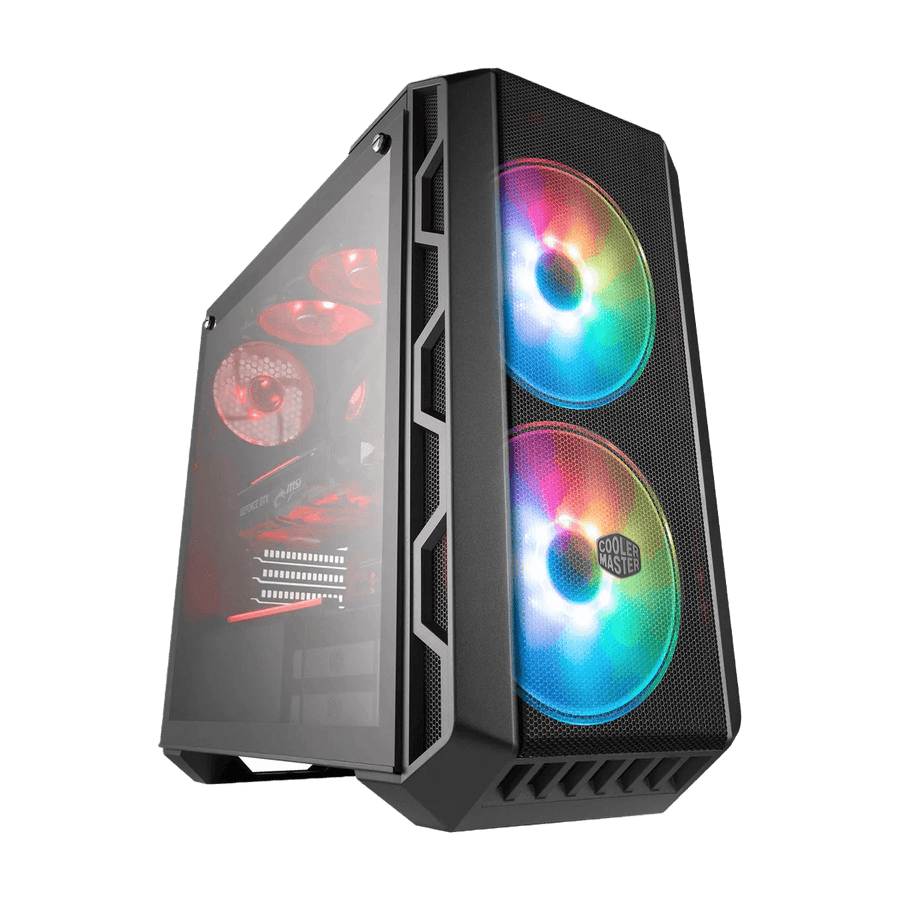 Desktop Computer Price in Qatar | Gaming PC Price in Qatar
Desktop Computer Price in Qatar | Gaming PC Price in Qatar
The brand of the desktop computer and the number of add-ons and options it comes with are two factors that affect desktop computer prices.
The best gaming PCs are pricey, particularly if you want to play graphically demanding games at high settings, but finding a budget gaming setup is not difficult.
The most aesthetically pleasing Gaming PCs can handle the most resource- and graphically-demanding video games.
A cheap gaming PC could only have one stick of RAM or a little SSD, but you can upgrade or replace these parts at a later time.
The price of desktop computers in Qatar might vary depending on several variables. These factors include the computer's brand and the variety of add-ons and options available. The price could also change based on the memory and CPU speeds. Even though it happens less frequently, some customers choose to spend more on a computer because they like the way it is designed and constructed.
Usually, name-brand computers cost more than identical generic versions. When prices rise, brand recognition frequently plays a bigger impact than actual product superiority. One significant difference between name-brand computers and generic systems is that name-brand computers frequently have longer warranties than their generic counterparts. If a consumer has the choice to return a damaged computer, they are typically enticed to spend more money.
Factors affecting Computer Prices
The functionality of desktop computers has a big impact on price. In general, a computer with more memory outperforms one with less memory over time. Furthermore, hard drive space is crucial, and hard drive capacity often affects pricing. Many buyers might also look for digital video drivers and other types of recording gear, which could affect the price of desktop computers.
Software is pre-installed on the majority of PCs. A computer often costs more the more software it has installed on it. If the installed programs are created by trustworthy and well-known software developers, this is especially true. Before making a purchase, consumers should be informed that many of the pre-installed programs on new desktop computers may only be trial versions with expiration dates. A code must be acquired to preserve the applications, after which a permanent version of the software can be downloaded.
Computer Prices on Sales
Different desktop computer prices in Qatar are available for gaming PC sales. It is known as a location where gaming corpses are stored. Because of the rise in popularity of video game consoles in recent years, gaming stores have grown in popularity. As a result, there are now more businesses that operate gaming stores and rent out gaming equipment to shops. Customers will benefit from this because renting costs twice as much per month as buying a console outright. As a result, many store owners are deciding to increase their revenue through the sales of video game rentals.
These computer sales allow customers to browse, pick up a construction checklist, and ask any of the PC experts for help. The best gaming equipment and gadgets are on display at these sales along with used gaming PCs. In many respects, technology and computers have taken over our daily life. There are a ton of computer stores offering you the best deals. Many goods and services are offered during these sales. These sales vary in their emphasis on offering either goods or services or even both. People's businesses differ, which is why. Others generate enormous profit margins selling items, while some are adept at selling services.
Gaming PCs Price in Qatar
The gaming industry's sales progress in a similar way to the online retail sector. For a big audience, numerous websites sell casual hardcore video games at affordable prices. For purchases made within a specific nation, some individual websites provide free shipping, while others are a part of larger networks and charge for shipping.
The industry of online gaming businesses has reached its peak in recent years. This is so that businesses can extend into areas where many game titles aren't available and reach more prospective customers thanks to the internet. This has aided in the transformation of these outlets into full-fledged enterprises from routine operations.
Gaming Deals
The gaming deals provide a variety of game genres, including instructional, adventure, action, thriller, and mystery games. Customers have embraced gaming, and the growing player base has fueled the expansion of gaming for kids. A regular store or an internet store is also an option where people can buy their favorite games.
Gaming PCs Shop
Additionally, the gaming shops provide a variety of games based on the preferences of their customers. The fundamental benefit of online gaming retailers is that customers can rent games anytime they want and then, after playing them, decide whether or not to buy them. These shops allow customers to read game reviews and decide whether they enjoy a particular title or not. These gaming retailers also carry vintage games that, in their own right, are classics.
Affordable Gaming PCs
Budget PC users alike desire to get the most bang for their buck, but what that entails and how it's evaluated varies depending on the group. PC gamers have a wide range of alternatives to choose from when building their computers, but not everyone gets one made specifically for them. There are so many options and differences in perceived value so how much money you need to invest to get the platform you want depends on how much performance and customization you need.