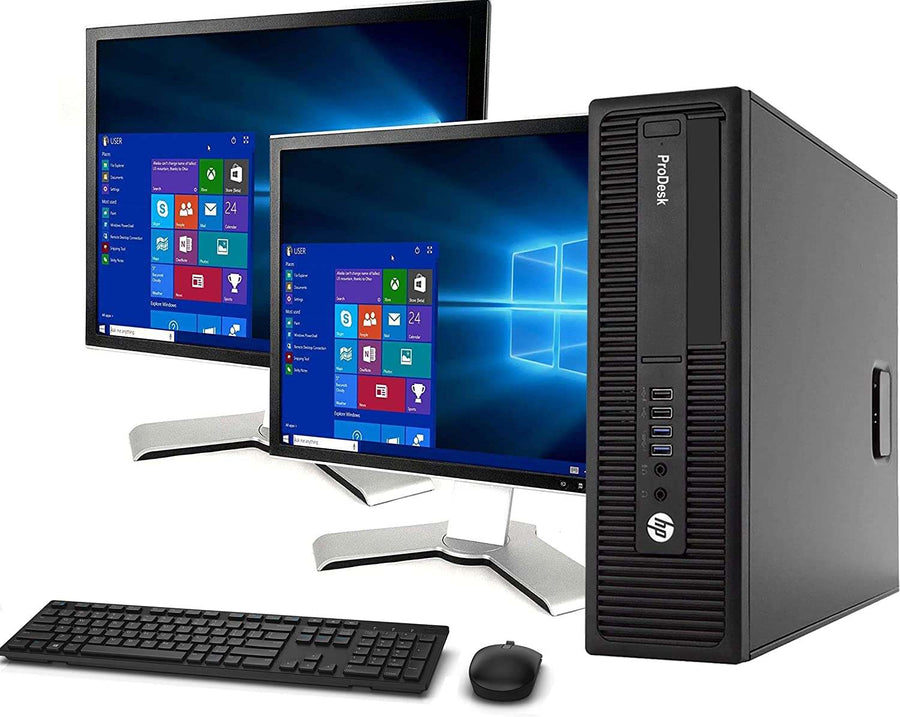 Desktop Computer Price in Qatar | Gaming Desktop Prices & Sales
Two elements that determine desktop computer prices are the brand of the computer and the number of accessories and options it includes.
The greatest gaming desktops are expensive, especially if you want to play graphically intensive games at high settings, but it's not hard to locate a cheap gaming setup.
The most aesthetically pleasing gaming desktops can run the most graphically and computationally intensive video games.
A low-cost gaming desktop might only have one RAM stick or a meager SSD, but you can later upgrade or replace these components.
Several factors may affect the cost of desktop computers. These elements include the brand of the computer and the range of available add-ons and choices. Depending on the RAM and CPU speeds, the price may also differ. Although it doesn't happen often, some customers decide to spend more money on a computer because they like the way it was built and designed.
Name-brand computers typically cost more than equivalent generic models. Brand recognition frequently has a greater impact on price increases than actual product superiority. Name-brand computers frequently have more warranty than their generic counterparts, which is a key distinction between them and generic systems. Customers are frequently persuaded to spend more money if they have the option of returning a defective computer.
Factors affecting Desktop Prices
The price of desktop computers is greatly influenced by their usefulness. In general, over time, a computer with more memory performs better than one with less memory. Hard drive space is essential, and hard drive capacity frequently influences pricing. The price of desktop computers may be impacted by the fact that many buyers might also search for digital video drivers and other types of recording equipment.
Most PCs come with pre-installed software. The more software that is installed on a computer typically increases its cost. This is especially true if the installed programs were made by reputable and well-known software developers. Consumers should be aware that many of the pre-installed programs on new desktop computers might only be trial versions with expiration dates before making a purchase. The software can then be permanently downloaded after a code is obtained to preserve the applications.
Desktop Prices on Sales
For the selling of gaming PCs, many desktop computers prices are offered in Qatar. Gaming stores have become more well-known as a result of the surge in the popularity of video game consoles in recent years. The number of companies running gaming stores and renting out gaming equipment to retailers has increased as a result. Renting of a console cost twice as much per month as buying one outright, so customers will benefit from this. As a result, a lot of store owners have decided to increase their income by selling video game rentals.
Benefits of PC Sales
Customers can browse, pick up a building checklist, and ask any of the PC specialists for assistance at these computer sales. Along with old gaming PCs, the best gaming accessories are on exhibit at these sales. Computers and technology have mostly taken over our daily lives. The best prices are being offered by a ton of computer shops. These sales feature a wide variety of products and services. The emphasis placed on either providing goods or services, or even both, varies among these sales. Because of this, people's businesses are different. While some people are skilled at selling services, others make enormous profit margins on their product sales.
Affordable Gaming PCs
Budget All PC users want to obtain the most value for their money, but each group has different ideas about what that means and how to measure it. When designing their computers, PC gamers have many options to select from, but not everyone can have one customized for them. The amount of money you need to invest to get the platform you want depends on how much performance and customization you require because there are so many options and variations in perceived value.