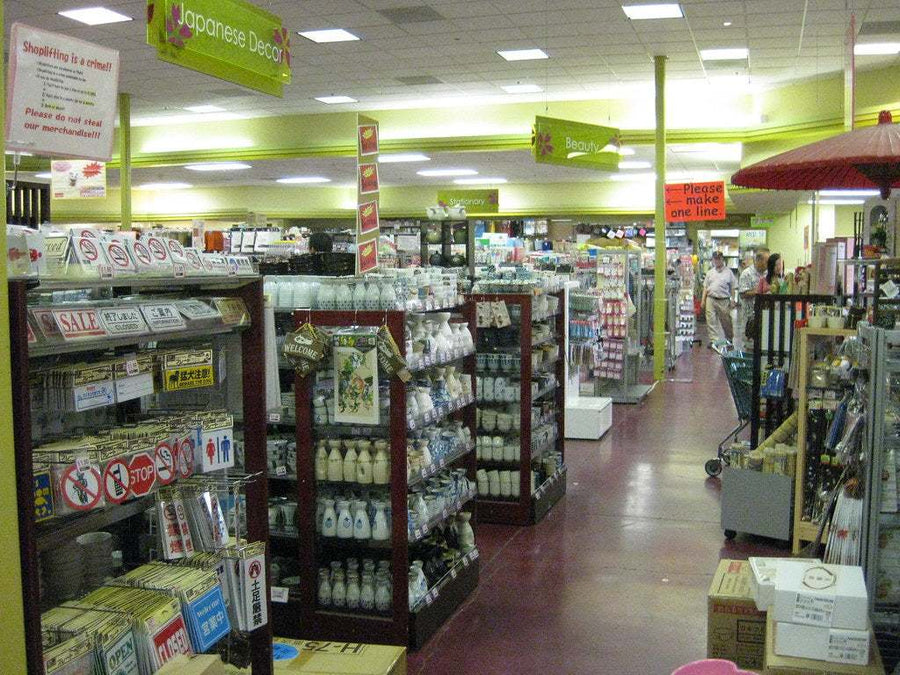 Daiso: Qatar's Premier Japanese One-Stop Shop
Daiso Qatar 

has solidified its position as Qatar's premier Japanese one-stop shop for both domestic and foreign customers.

Daiso is a significant global franchise that began with 100-yen stores in Japan and is currently active in around 25 different nations.

Daiso Qatar is the one location where you can find anything and everything you may need.
With the conviction that products should provide more value than their price, Japanese concept retailer Daiso has become a household name over the past three decades. Products from Daiso are described as having exceptional designs and innovative ideas. The brand offers 80,000 lifestyle products and novelty gift items, and more than 900 new products are made available to clients each month.
The store has everything for everyone, including useful kitchen tools in wacky designer colors like folding colanders and silicon garlic peelers, creative ways to spice up your bedrooms with attractive storage solutions, beautiful household products, presents, makeup, stationery, toys, and much more. Daiso claims that their prices, which begin at QR7, are a value-for-money deal.
In recent years, the store has solidified its position as Qatar's premier Japanese one-stop shop for both domestic and foreign customers. Daiso is a full-service utility store for your ideal home, offering a comprehensive product selection, great quality, and a welcoming shopping environment. 
Daiso Japan, a beloved retail concept shop, opened its doors in Hiroshima City, Japan, in December 1977. The company's objective has always been to build stores with distinctive value. It aspires to offer a distinctive "surprise & pleasure" shopping experience, full of innovation and excitement, by offering a wide selection of goods at unbeatable rates.
Daiso – A True Retail Giant
With more than 5,000 locations worldwide, Daiso Japan is today a true retail giant. Over the past three decades, it has established an unmatched reputation as a one-stop shop for a wide range of goods, and each Daiso location upholds the company's fundamental values: Value, Quality, Variety, and Uniqueness.
Cases, snacks, cosmetics, stationery, and DIY supplies some of Daiso Japan's products are so well-liked that five of them are sold every single second! Who would have guessed that batteries would be the king of the store? With 147,500,000 sold each year, it is by far the most popular product nationwide! We're ready to showcase several things that have similarly sold in seconds records.
Product Categories at Daiso
Products from Daiso can be found in 15 different categories, including plastics, small electrics,
stationery, cosmetics, hair products, kitchenware, Japanese and Western tableware, bento (boxed lunch) boxes, Japanese miscellaneous items, cleaning and laundry products, clothing, and parts.
Bento boxes, Japanese miscellaneous items, and Japanese dinnerware are where you'll find the majority of "Only in Japan" things. While everything is available worldwide, the Daiso stores in Japan have an especially big selection. They make fantastic mementos due to their design and references that are exclusively Japanese.
Huge Assortments 
Daiso's assortment contains 70,000 unique things, and 700 new products are created each month! It appears that the corporation develops practically all ancillary products! How is it even conceivable that? Daiso collaborates with more than 1,400 manufacturers and 8,000 facilities across 45 nations. About 30 Chinese, Koreans, persons with Japanese ancestry worldwide, and customers of different nationalities have close relationships with Daiso, which links the company to regional enterprises.
Daiso has something for All Age Groups:
Every member of the family can find what they need at Daiso Japan, a life-coordinate value concept shop, for a very reasonable price. With 80,000 common household items priced from AED 7.5 and up, Daiso Japan provides one of the most fascinating and alluring shopping experiences in the industry. The concept brand emphasizes distinction, variety, and caliber.
With items like kitchenware, dining sets, toys, pet supplies, home goods, cleaning supplies, gardening equipment, stationery, arts and crafts materials, sewing and knitting supplies, gifting supplies, PPE items, and storage options, there is something for everyone. Christmas, Halloween, Easter, Valentine's Day, and Ramadan are all very important holidays in Daiso Japan!
Get all Your Essentials from Daiso Qatar 
Daiso Qatar is the one location where you can find anything and everything you may need. It is your one-stop shop for anything you need, from cooking tools to stationery to household essentials to toys and other items.
Their retail locations in Doha offer a standard selection of inexpensive home and lifestyle necessities, ranging from culinary, cleaning, and household goods to innovative practical gadgets and gifting materials. All of this is done while upholding the pledge to deliver delights at every turn.
Daiso Branches in Qatar 
Hyatt Plaza, Al Khor, Gulf, Doha Festival City, Ezdan Mall Al Wakra, Mall of Qatar, Mirqab, J, Place Vendôme, and City Center Doha all have Daiso locations.
What else One can Find at Daiso?
Everything you could need is available in Daiso's kitchen section, from adorable chopsticks to vibrant sponges. (It even includes some items you probably haven't considered.) Daiso has your back whether you need a box, divider, basket, tray, or everything in between. Even a sizable range of plastic planters is available. Daiso has a ton of stationary for back-to-school shopping, including novelty erasers and sticky notes with animal themes.
Cosmetics and Hygiene
Daiso has you covered when it comes to makeup, grooming, and personal hygiene, including individually packaged charcoal cotton swabs.
Pet Department
Daiso's pet department is packed with accessories and supplies for every pet lover, including goofy cat caps, even though you definitely won't find anything big or sturdy enough for your Great Dane. Daiso is a lifesaver when it comes to stocking up on creative supplies. It also sells a large variety of bizarre hobby toys, like miniature block-building sets and squirt guns.
Tools & Devices
In a pinch, Daiso also has a significant assortment of affordable gadgets and tools. Daiso's $1.50 tools will be available for you whether you need a set of inexpensive headphones for a car ride or a few tiny screwdrivers to adjust your glasses.
Despite being a Japanese supermarket, you may frequently find drinks, candies, and even chips here that are Korean, Chinese, or even Hawaiian. It also provides a respectable selection of instant noodles; the Goku-Uma brand is one that I particularly like.
Is Daiso a Global Retailer?
Daiso is a Japanese variety and value shop with 3,620 stores in Japan and more than 2,272 stores globally in 24 countries and regions. Daiso gives clients products with unmatched superior value to help improve their lives. Their extensive product line, which covers anything from stationery to kitchenware to cosmetics to home items and much more, is something that takes great pride in for its high quality, diversity, and originality. The selection of obento products, sensu fans, origami paper, calligraphy equipment, and other traditional Japanese goods will give you a taste of Japanese culture.
Since launching its first US location in 2005, the brand has grown to include over 80 US locations in states like Washington, California, Texas, New York, New Jersey, and Nevada as well as 1 store in Canada. It also plans to create additional locations yearly. 
What makes Daiso so well-liked?
Daiso carries 100,000 items, 40% of which are Chinese imports. It focuses on offering products that are cherished by its clients and of a high caliber. Accordingly, their goods and services are of a high caliber, beneficial to clients, and also enhance the customer experience.
Daiso's approach, which is centered on customer experiences, aids in developing ties with customers and ensures customer loyalty. Daiso has expanded considerably in recent years thanks to its extensive global distribution network. It is not surprising that Daiso's global operations are effective given that the company is opening stores in around 25 different countries and that its advertising focuses on customer happiness.
Daiso's Global Expansion Network
The brand makes great effort in choosing its global expansion network. They carefully choose the nations where its branches would be located, opening up shops in nations like China, India, Brazil, and the UK. The fact that Daiso makes significant R&D investments to produce products that are constantly of high quality while also taking into account customer wants and feedback is another factor contributing to the success of its marketing approach.
Additionally, investments in marketing, product design, process optimization, and the development of a reliable IT network are included in the R&D budget. Daiso also invests in gathering surveys that document the preferences, interests, and feedback of its customers. Daiso makes sure to keep product designs in line with their needs since families with children are their main target market.