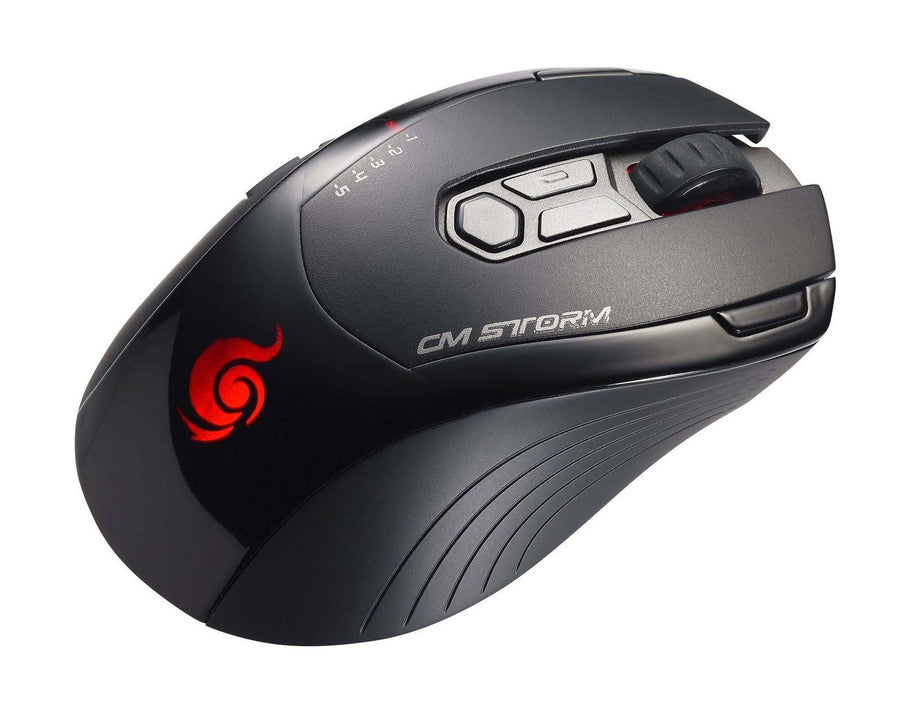 cooler master mm711 review and price
We have passed a long way using traditional old optical, laser, and some old school trackball mouse. But gone are the days when the mouse had only two buttons accompanied by a scroll wheel and worked on limited surfaces. There is a modern type of gaming mouse in the market: the ultra-light gaming mouse. These mice use honeycomb designs and other measures to cut mass wherever possible. Many brands have now made ultra-light mice with different sizes, shapes and features.  Some gamers want an ultra-lightweight gaming mouse that is solid and sturdy to the touch. If you are one of them, then this
Cooler Master MM711 gaming mouse is for you. The MM711I boasts of the company's ultra-weave cable, as well as the PMW-3389 sensor that is present. It is a strong option with a unique stubby design and lightest weight.
There will be a ton of factors while looking for the best gaming mouse. Gamers often search for a mouse that is very much customisable, comfortable for long gaming sessions, and a mouse that has HQ DPI sensors. If you are a gamer searching for a mouse with such features, then the Cooler Master MM830 definitely fits on all these requirements. This gaming mouse also adds up some of its own cool surprises. The Cool Master's MM830 notable aspects include a total of eight programmable buttons, a 24,000 DPI sensor, configurable RGB LEDs, five profiles, and a customisable OLED screen.
Cooler Master Gaming Mouse
Cooler Master is famous for its PC cases, power supplies, and CPU coolers, but it makes peripherals as well. The company's gaming mice are covered in matte UV coating to prevent tarnish and slipping. The main buttons are outfitted with Omron switches, which are built to last. The cooler master mouse offer customized DPI levels, secondary key functions, and adjustable sensor settings. The company make ensures ease and convenience as well as software that offer high utility without the bloat.
The Cooler Master Mouse buttons go both ways. The Storm Tactix button is built right into the mouse and it enables a set of secondary mouse keys instantly. You can set up to eight of your mouse buttons with a separate set of functions and bindings, and increase your efficiency on the battlefield. These gaming mice provide endless customization so that users can adjust DPI instantly, flawlessly switch button functions, and much more!
Cooler Master MM711 – Aim better, Perform better
The Cooler Master MM711 is an innovative mouse with pro-grade features that make it deadly in combat. It provides less pain and more game. The brand has implemented a latest striking new shell design, lightweight, durable ultra-weave cable and RGB, all of this while keeping the overall weight to less than 60g. This gaming mouse gives quicker movements, longer gaming sessions, minimal fatigue, and less wrist pain associated with repetitive stress injury. It is one of the lightest mice available in the market. It is a solid upgrade from the previous 710 model. The major improvement is the MM711's improved build quality as the flimsy plastic is replaced with a much more sturdy design that allows heavy-duty long-term use.
Users also get two finishes to complement your choice of black or white, with matte and glossy surfaces to match with the rest of your equipment. The Cool Master MM711 features a larger solid shape that is comfortable, lightweight and is packed with all the specs you want for yourself! The Cooler Master MM711 is a proficient gaming mouse for those looking for a flashy and light mouse for their gaming purposes. It appears fancy and when it comes to gaming, it is a perfect choice. The DPI and hardware of the gaming mouse is noticeable. Weighing only 60g, the MM711 is more than half the weight of your average mouse. The mouse has two additional buttons for customization, making it easy to use for complex gaming sessions. The MM711 comes in black and white alongside the options of a matte or glossy exterior.
Key features:
Lightweight without gimmicks
Comfortable and optimized performance
Top-notch optical sensor for pro level gaming sessions
Omron switches for durability
Stylish RGB illumination for form & function
Stylish and Weightless – The cooler master MM710 weighs 60g only. It offers subtle RGB illumination in both the scroll wheel and logo for personalization. The breathable honeycomb housing covers a PCBA protected with water and dust resistant coating. It is an ideal device for minimizing palm sweat and wrist fatigue during extended use. 
Durability and Balance – Left/Right buttons work on Omron switches with two right-hand optimized side buttons for key-binding. Master Plus+ software enables the users to customize polling rates and button response times. Cooler Master MM711 is virtually symmetrical and its form beautifully suits to both left and right handed users who prefer high-sensitivity wrist aiming.
Accurate Pinpoint and Smooth Gliding – The MM711 is prepared with a 16000 DPI PixArt PMW3389 optical sensor for little-to-no stuttering, minimal lag, and superior tracking. In addition to this, the functional movement is enhanced with smooth gliding PTFE feet; the best choice for low-friction surfaces.
Ultra-weave Cable (1.8m, USB) – The MM711 provides superior responsiveness and reliability of wired hardware having hyper-flexible, zero drag, ultra-weave cable. It is compatible with PC Windows as well as Mac OS system platforms.
Cooler Master MM720
If you are looking for a gaming mouse that is lightweight and has an ergonomic design, the best option is the Cooler Master MM720. This mouse weighs only 54g, making it among the lightest gaming mice currently available. The MM720 features a honeycomb shell and an unconventional design with a ring finger rest for additional ergonomic support. The Cooler Master's weightless mouse comes with extra adhesive side grips in case you find the plastic body too slippery. The design is particularly well-suited for claw grip users. Although it a wired-only mouse but its cable is extremely flexible and doesn't retain kinks or get snagged on desks or mouse pads. Additionally, the high-quality feet offer a smooth gliding experience. There will be no problem finding a suitable sensitivity setting within its wide CPI range.
Key features:
Most light weighted till now
Pure PTFE feet to keep movements extra smooth
A well-placed, reliable sensor
Responsive left and right-click buttons
Cooler Master CM110 – Wired Gaming Mouse
The CM110 works on lightweight form, but heavy function! It is a perfect gaming mouse featuring a gaming grade optical sensor and with DPI adjustable up to 6000 DPI. It has two side buttons in an ergonomic design for different key binding options without straining your fingers. The cooler master CM110 is built like a tank with durability and a latest coating that offers rugged grip and comfort. The style is further enhanced by added style points with 3-zone RGB illumination. The Cooler Master CM110 has a shape that is optimized for right-handed gamers to provide comfort and functionality. It features two side-buttons for easy access to custom key binds. Gaming has never been more convenient! The CM110 is coated in a new invisible armour especially engineered in-house, resulting in supremely comfortable grip and reinforced durability all in one!
Key Features:
Gaming-Grade optical sensor
Adjustable DPI up to 6000 for minimal lag
Little-to-no stuttering
Wired VS Wireless Gaming MouseWired gaming Mouse
has simple and easy using phenomenon; plug-and-play nature. You just need to plug the cable into a USB port, and your mouse starts working. On can have a tension free gaming using wired mice as there is no worry about batteries or losing the wireless transmitter and hence, this makes it a great choice for gamers. The wired and wireless gaming mice are familiar input devices for many users.
Wireless gaming mouse
is not as fast as wired gaming mouse and is susceptible to interface.
The wired gaming mouse is faster and cheaper than the wireless gaming mouse. Batteries are needed for wireless gaming mice whereas wired gaming mouse doesn't need one and preferred by gamers. By default, the wireless gaming mouse is slower than wired gaming mouse and thus, gamers cannot afford lagging. So, if you are looking for a gaming mouse to travel with you and you value versatility and convenience, choose a wireless mouse. On the other hand, if you want an inexpensive, fast, and reliable mouse, and you don't intend to move it around, a wired gaming mouse might be the best choice.
Cooler Master – Best Gaming Mouse
The best
gaming mouse
 is the one that feels right for your grip and offers great performance with your favourite games. Getting a gaming mouse that feels like it is moulded to your hand, has the right set of features and packs a strong sensor will improve the flow of your gameplay. Some of the Cooler Master's best Gaming Mice include
Cooler Master MM720
, Cooler Master MM710 Glossy Black, Cooler Master MM711 Wilderness Limited Edition, MM71160g Gaming Mouse and Cooler Master CM310.