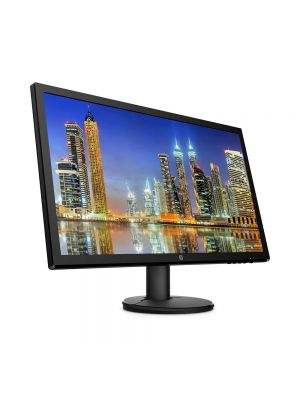 Computer Monitors in Qatar – Price, Features, and Importance
Computer Monitors in Qatar – (Price, Features)
Modern computer monitors qatar fluctuate wildly when it comes to price. Previously, the first computer with a screen was astronomically expensive, but as the monitor technology become more accessible, it has brought the price down throughout the decades. The average computer monitor price in Qatar is around 700-800 QAR. There are some features and functionalities that severely impact the price so make sure to do some research before buying the best computer monitor. There are different types of computer monitors, including cathode ray tubes (CRT) and liquid crystal displays (LCD). Monitors have display functions that include controlling brightness, powering it on and off, contrast, and position, among others.
What Features Impact Price of the Computer Monitor?
There are a lot of features and functionalities that can increase the overall price of a computer monitor, and that is without adding accessories to your monitor.
Monitor Type
Generally, LCDs are the cheapest type of modern computer monitor qatar whereas OLED displays are the most expensive of all. This is due to the high-priced components that make up the OLED technology.
Resolution
Modern computer monitors boast resolutions as high as 8K and offer stunning visuals and graphics. They feature newly adopted technologies and the higher the resolution, the costlier the monitor. Therefore, if you are looking to buy a high-quality computer monitor in qatar on the cheap, go for an HD display with a 1080p resolution.

Refresh Rate
If you use your PC to stream content or to play graphically intensive games, then the refresh rate is an incredibly important consideration. It shows how often your monitor refreshes the screen. According to price, monitors with ultra-high refresh rates tend to be more expensive than displays with fewer refresh rates.
Monitor Size
The overall size of a computer monitor and its width impact the price. Usually, ultra-wide monitors and displays that are larger than 34-inches tend to be expensive. The price continues to increase as the monitor size increases.
Additional Features
Some computer monitors in Qatar include additional features that impact the price. These include integrated stereo speakers, USB hubs, microphones, ergonomically designed frames, and more. Several monitors include robust cable management systems that give a tidy setup.
Before buying a monitor online in Qatar, you should assume that you will be keeping it for some time. Cheap computer monitors are appealing, but they lack input options and have so-so image quality. But whether you are buying at home or for the office, for work, or play, buying a monitor online can be a daunting task. 
Buy computer Monitors in Qatar 
It is easy to get confused when buying a computer monitor because the price ranges are quite different for different brands and the quality of different panels varies a lot as well. Choosing the right monitor before you start looking for a monitor, it will be a good idea to decide the size you are looking for and how you plan to use it, and a fixed budget. If you want a monitor less than 23-inch, 1080p is a good option. However, a 27-inch monitor with 1080p might not be good enough. 
For those who are mostly going to work with photography or graphics-related stuff, the IPS panel is the best option for them. Although it is slightly expensive great viewing angles and color accuracy will make up for the cost. Furthermore, Computer Monitors in Qatar with an ergonomic stand are a good option if you are going to share the monitor with other family members or co-workers. There is a huge variety of monitors having different sizes from 15-inch to 34-inch. The popular monitor brands to look for are LG, Dell, Asus, and BenQ. A good monitor greatly increases work productivity. 
Significance of Desktop Monitors:
A computer monitor in Qatar works as an output device that helps to provide output in the form of graphically and text as well. Old computer monitors were built by CRT (cathode ray tubes), which were more heavy and large in shape. However, modern monitors use the latest technologies such as LCD, LED, Plasma, etc. Numerous connectors are used for connecting computers with monitors such as VGA, Digital Visual Interface (DVI), HDMI, Display Port, Thunderbolt, and more.
The overall size and width of a computer monitor can impact the overall price. Normally, ultra-wide monitors and displays larger than 34-inches tend to be on the expensive side. The price of computer monitors continues to increase as the monitor size increases. Size plays a huge role in getting the right viewing distance and angles. Some computer monitors include additional features that impact the price. These include microphones, USB hubs, integrated stereo speakers, ergonomically designed frames, and more.
If your workflow involves multiple panels and windows, the ultra-wide computer monitors offer you a productivity boost. If most of your work is done in one main software application, the chances are you also have to reply to emails or instant messages from clients or colleagues, jump on to calls and check how things look on another program. It is frustrating to have to toggle to and fro across lots of panels and windows when you are working in a hurry and often poses challenges when it comes to visualizing everything you need to have visible at the same time and it is too easy to accidentally close the wrong window. Using two or more displays is one possible solution to the issue, but for a lot of people, there is a neater solution. The best ultra-wide monitors can give you the same amount of screen space, or close to it and they take up less space on your desk while cutting down on cables. With these gaming monitors, you can drag windows and panels across one large screen over two or three smaller screens.
The blend of better ergonomics and eye care technologies in higher-end monitors make them worthy investments for anyone who spends plenty of time in front of a PC. The manufacturers have designed the best monitors in such a way that they make the output of your graphics card and CPU look as good as possible while working and gaming. These monitors are responsible for displaying the final result of your computer's entire image rendering and processing, however, they can vary widely in their representation of motion, color, and image sharpness. 
The Computer Monitors are similar to televisions in terms of design, and functionality. The only difference between these is that they do not have a remote control like TVs. The first monitors were bulky CRTs that consumed a lot of electricity and became old-fashioned now. On the other hand, LCD monitors use the latest technologies and are popular. They have flat panels and are thin. They don't take a lot of space, use less electricity, and have clear images. LCD desktop monitors consume 25% less electricity than CRT monitors. These include three sub-pixels for better resolution.
Display technology changes over time, but the basic goal of best monitor manufacturers remains consistent. They have advanced the technology in the past two decades and embarked on an exciting LCD (Liquid Crystal Display) future. It is not the era of bigger monitors, instead, monitors now boast a whole host of impressive design features, performance specifications, and immersive attributes. Moreover, the latest technology computer monitors show more color and depth from narrow viewing angles and they enable you to see clearer images. Likewise, the IPS offers a better refresh rate. Just imagine how many times your screen will receive updates on a fresh frame every second!
Best Computer Monitors Online
It is hard to choose the best computer monitor for your needs, as they vary significantly in size, shape, and performance. There are different types of monitors depending on the desired use, and there is no catch-all monitor that is perfect for everyone. From ultra-wide office monitors to high-performance gaming monitors, there is something for everyone on this list.
The best monitors upgrade your desk and enhance your entire computing experience, whether you are building your ideal PC workspace or just need a nice big screen to plug your laptop into. When you are spending long hours focusing on work, gaming, or even professional graphics work, the right monitor can be the difference between comfort and awkward inconvenience. The best computer monitors in Qatar provide a clear view of your work, improve the ergonomics of your desk and enhance your daily productivity.