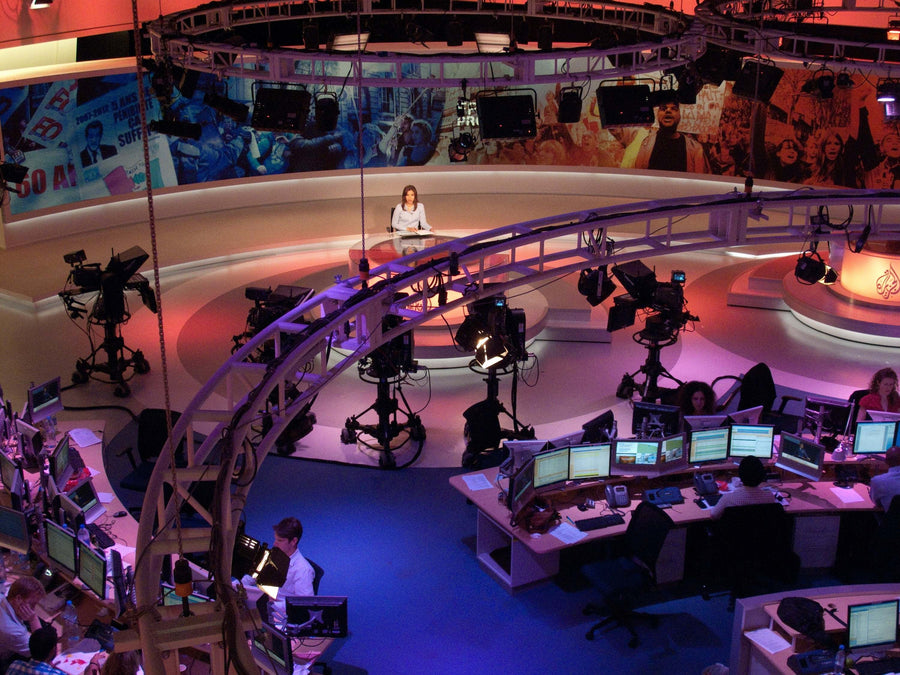 Computer accessories store in Qatar - Think24-qa
Computer accessories store in Qatar provide the most advanced products to the organizations. These stores ensure the sale and use of genuine products and services by maintaining the highest standards of integrity. Japan Computer Technology, Microchip Computers & Marketing and
HyperX Computers WLL are some of the top computer accessories store in Qatar. Doha Computers is Qatar's premier online and offline computer accessory store. Over the two decades, the store has established itself as the most reliable. 
Gaming like never before – Qatar is embracing the gaming landscape. The Qatar Games Expo is a platform dedicated to Qatar's passionate gamers.
Prebuilt PCs often focus on just a CPU or GPU and fill the rest of the computer with cheaper, less desirable components. But on the other hand, buying a prebuilt PC is one's most reliable route into the latest generation of graphics cards. Nowadays, GPUs are so rare and expensive to buy as individual components. Therefore, building a PC is always more expensive than buying a prebuilt PC.
Store Think24 – Priding as Qatar's first gaming PC store
Store think24  is Qatar's first PC gaming store which is proud to call itself as every gaming enthusiast's one-stop shop for all of their PC needs.The store shares partnership with key premium brands such as NZXT, Razer, Noble Chairs, Zotac, Arctic, PNY, DeepCool, Gamer Storm, EKWB and much more.
The top gaming PCs in Qatar includes; Bang for the Buck Gaming PC with 30 Series GPU – Intel Core i5, 16GB RAM 3200Mhz, Nvidia RTX 3050, 500GB SSD Nvme, 600w Power Supply, RGB Case.
Best Performance 3050 Gaming PC having Intel Core i7, 16GB RAM 3600Mhz, Nvidia RTX 3050, 1TB SSD + 2TB HDD, 600W Power Supply, RGB Case.
Froze White Gaming PC is powered by 12th generation processor, intel core i7, 16GB RAM 3200Mhz, Nvidia RTX 3060 Ti, 1TB SSD + 2TB HDD, 700W PSU, 240MM Liquid Cooler.
High-End Gaming PC has 30 Series GPU – Ryzen 75800X, Nvidia RTX 3060 Ti, 16GB RAM 3200Mhz, 1TB SSD Nvme, 700w PSU Bronze Rated.
Extreme Gaming PC is powered by 12th generation processor, intel core i9, Nvidia RTX 3080 Ti, 32GB RAM 5200MHz, 2TB SSD Gen4, 1000w PSU Gold Rated, Wifi + BT, 9x 120mm FAN.
Ducky Keyboards – A Great Choice
Ducky keyboards are some of the most prominent mechanical keyboards in the market. They rival brands like Razer, CORSAIR and others in terms of quality and build.
Ducky keyboards are known for having unique and colorful aesthetics. 
Gaming keyboard for Professionals – 
Ducky One 2 Mini RGB
With all new petite bezel Design, One 2 Mini shares a similar sleek frame as its predecessor. The makers used USB HID having highest frequency of 1000Hz polling rate that means the keyboard is sending its input signals to your PC 1000 times per second. The One 2 Mini utilizes 3528 SMD RGB LED and can handle any number of simultaneous key presses.
Ducky keyboards are designed to be customized, you can replace the keys with keycaps of different colors and designs or made out of various materials. 
The typing experience on the Ducky keyboards feels excellent.  Whether it's for gaming or office use, you'll definitely going to enjoy typing on Ducky keyboards. Is Ducky good for gaming? Yes, they are, if you purchase the ones built specifically for the task. 
Ducky One 2 Mini uses double shot PBT plastic keycaps that are resistant to temperature and solvents. These keycaps have enough texture to offer a subtle roughness.
The gaming market in Qatar is expected to register double digit growth prospects in the coming time zone. Online gaming in the country is setting new heights by the increased proliferation in the field of digital era.