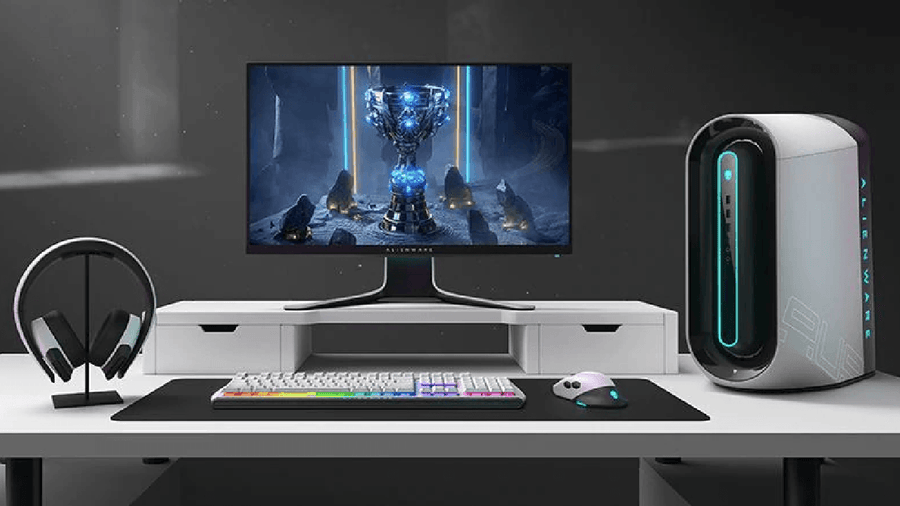 Best Gaming PCs 2023 | Prebuilt Gaming PC
When looking for a gaming PC, there are several things to consider, including power, size, components, and the resolution you want to play at.
The alienware aurora 2019 Ryzen Edition is the best gaming PC built with an AMD Ryzen 9 5900 CPU and Nvidia GeForce RTX 3080 graphics card.
An excellent method to acquire the precise setup you need to consistently play your favorite games is to purchase a pre-built gaming PC.
The Ryzen 9 7950X and Ryzen 5 7600X processors from AMD, have proven to be their most powerful gaming chips to date. The Core i9-13900K and Core i5-13600K of Intel's 13thGen "Raptor Lake" CPUs performed even better, not to be surpassed. Nvidia has unveiled its newest RTX 40-series graphics cards, the RTX 4090 and RTX 4080. (16GB). They will reside with the current RTX 30-series, and mid-range 40-series cards will likely be released soon. The low-end and mid-range Arc A770 and A750 from Intel were recently released, while AMD's 7900 XT and 7900 XTX will follow soon.
MSI Aegis RS is the most favorite pre-built gaming pc. Awesome gaming performance is provided by the 11th Gen Intel Core CPU and options for an RTX 3080 in a design that you may upgrade on your own in the future. Over the next few years, you can modify, customize, and enhance this kind of prebuilt desktop. The keyboard and mouse that MSI offers are enough for getting started if you don't already have them, though you'll probably want to upgrade to a keyboard with mechanical switches later.
With a more slanted form and the choice of a glass window to view your components, the Alienware Aurora R13 has undergone minor adjustments from generation to generation. But in our assessment, the Aurora R13's gaming-related quietness caught us off guard.
It was quiet while playing games even though it had an Intel Core i7-12700KF and an Nvidia GeForce RTX 3080. Given that the Alienware only included a 120 mm all-in-one cooler, we were startled by this. (This wasn't as true during periods of high output work.)
iBuypower Revolt 3 i7BG
With no bright lighting or glass windows, it's just a compact tower stuffed to the gills with gaming power. The iBuypower Revolt 3 has steel panels, black mesh, and a generally understated style. It is ideal for traveling to your next LAN party because it has a built-in handle and two headset hangers.
In some aspects, the prebuilt Corsair One i300 PC resembles a console. It occupies very little space on a desk with a base that is 6.93 x 7.87 inches and rises just a little bit taller than an Xbox Series X. However, that aluminum chassis is home to some high-end components, including an Intel Core i9-12900K, an Nvidia GeForce RTX 3080 Ti, 64GB of DDR5 RAM, and a 2TB PCIe Gen 4 NVMe SSD.
Because air is drawn in from the sides and exhausted from the top, it isn't extremely noisy. However, it is difficult to upgrade exactly because of that compact form factor. Technically speaking, it is possible, but there isn't much room to work with, and the sides won't move because the radiators are fastened to them.
HO Omen 30L
A big-box gaming PC that has the appearance of the one you built is the HP Omen 30L. The most recent design has sleek glass front and side panels, an intake fan to increase airflow, and an easy-access panel to reach the most important parts.