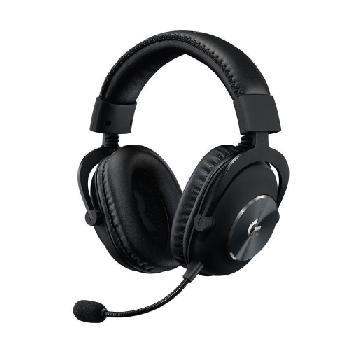 Astro Headsets – Astro A10 Features & Specs | Best Astro Headsets
Astro Gaming Headsets are reliable and sturdy, perform well, and people are mostly more than satisfied with their microphone quality.

Astro is a manufacturer of high-quality goods with a focus on gaming, and its headphones are no exception.

Astro A10 is one of the best budget-friendly gaming headsets with line volume control, a UNI-directional microphone, and flip-to-mute functionality.
Accessories have become considerably more affordable, and gaming is more popular than ever. Particularly Astro Gaming has gained notoriety for producing some of the industry's top gaming headphones. Astro makes sure that all of its products are cozy, well-made, and have a pleasing sound. These gaming-focused headsets are highly well-liked among console users. Because the majority of Astro headsets are available for PlayStation, Xbox One, or PC, you should choose the appropriate version for your favorite gaming platform when making your selection.
The Astro Headsets are durable and dependable. They work wonderfully, and most customers are really happy with the quality of their microphones. You won't experience any discomfort while playing video games for a few hours because of the cups' excellent comfort.
Your PC gaming experience is elevated to a whole new level by the Astro A10. With its sturdy design and added comfort, it is made specifically for gamers, who may play longer without taking a break by reducing fatigue. Additionally, it has 40mm drivers that let you hear your teammates and the game clearly and precisely. You have complete control over your gaming audio thanks to in-line volume control, a unidirectional microphone, and flip-to-mute capability.
Sound & Microphone
The Astro A10 features a brilliant unidirectional microphone for playing and a dynamic sonic range. It is a plug-and-play design with a straightforward setup and a sturdy frame. For individuals who enjoy hanging out in party chat or playing some casual games with pals, this gaming headset is a great option.
Audio Cable & Jack
It offers a lengthy audio cable and a 3.5mm audio connector for a headset that functions on various platforms and devices. The airy ear cushions and substantial headband cushions keep users comfortable and focused on the game, even though this headset feels weighty after a few hours of use.
Sound Quality
The sound quality of your favorite video games is enhanced by the Astro A10 gaming headset, which provides a rich audio experience. The headset's deep ear cups create an amazing soundscape that gives spatial awareness and a greater sense of scale. Additionally, a superb unidirectional microphone with excellent communication quality is available.
Durability
It is constructed with a robust steel headband with a rubberized cover that resists damage and a detachable cable system that can withstand both defeat and victory.
Most Affordable
The Astro A10 is the most reasonably priced wired 3.5mm gaming headset. It immerses you in your games with strong highs and clear bass. It includes memory foam ear cushions to prevent tiredness during those late-night gaming sessions. This sturdy headset boasts a straightforward cable design, virtually little latency, and compatibility with both PlayStation 4 and Xbox One, which is fantastic if you enjoy playing games on various systems.
Bass-Heavy Sound
The boom microphone performs a great job of picking up your voice, even in noisy settings like a gaming competition, so your teammates can hear you. The headset produces a bass-heavy sound profile that is ideal for games with lots of action. However, they don't provide any gaming-specific customizing options or associated software. The Astro A10 delivers fantastic value for money with exceptional build quality and matched performance if you want to start with an economical alternative from Astro.
Astro Best Gaming Headset 2022
Gaming headsets made by ASTRO Gaming are of the highest caliber and have won numerous awards. The Astro A50 Gen 4 Wireless 2019 is the top wireless Astro headset we've tested. These cozy headphones come with a wireless dock that serves as both a charging station and an extremely low latency connection. Even if you're playing video games in a noisy environment, their boom mic offers a remarkable overall performance that makes your voice seem clear and natural.
Sound & Bass
Their sound profile is well-balanced out of the box, with a little more boom in the bass range that can help highlight sound effects in games with lots of action. They also use the Astro Command Center software, which has some additional capabilities like various noise gate settings for the microphone and a graphic EQ for sound modification. They unfortunately do not support Bluetooth, which is somewhat disappointing if you want to simultaneously stream music from your phone and listen to your game's audio.
Additionally, they don't isolate you from background noise as other gaming headsets do, so you can be distracted by traffic outside your window or nearby conversations. They also have a lot of sound leakages, which is undesirable if you play video games in a public area. Otherwise, if you're searching for a wireless gaming headset, they're a good option.
ASTRO A40
The Astro A40 TR Headset + MixAmp Pro 2019 is the best wired Astro headset we've tested if you don't want to bother about battery life. Similar to the Astro A50 Gen 4 Wireless 2019, these cozy headphones have an open-back design and can only be used with a wired connection. They provide a superb, expansive soundstage to assist you to become fully immersed in your audio as well as a well-balanced sound profile with a little more boom that should emphasize sound effects in action games.
The MixAmp provides helpful features, such as the option to choose from various EQ presets and modify the volume of the audio you hear. Your teammates should have no trouble understanding you thanks to their excellent detachable boom mic.
Design
They are better suited for use in a quiet setting because of their open-back design, which leaks a lot of audios and doesn't block any background noise. They are hefty, similar to many over-ear gaming headphones, but if you don't want the MixAmp, you can use them alone, which makes them a little more portable. Overall, they're an excellent alternative if you game at home and don't want to worry about battery life.
Top ASTRO Headset – A10
The Astro A10 is the top Astro headset we've tested for the money. If you use more than one console, these over-ear headphones are worth considering because of their connected style, which offers a virtually latency-free connection with PCs, PlayStation, and Xbox. When playing video games with pals, voices come through even when there are background noise thanks to the excellent overall performance of their boom mic. Their construction is strong and adaptable, and the detachable cord eliminates the need to buy new headphones in the event of damage.
They aren't as comfy as other Astro gaming headphones, which is unfortunate. Although you might enjoy the increased punch and boom in the bass range when you're playing an action-packed game, their sound profile is also a little uneven. They lack sound modification tools and are incompatible with the Astro Command Center software. You might prefer the Astro A10 Gen 2 over these headphones if sound neutrality or comfort are your top considerations and price is not a problem. They fit more loosely, and their sound profile is better balanced, but their mic performance is inferior.
Final Thoughts on Astro Headsets
Astro headsets are solid and dependable in general. The majority of folks should be more than happy with their microphone quality because they perform well. You shouldn't experience any discomfort while playing video games for a few hours because the cups are also incredibly comfortable. However, because of their excellent reputation, their items could be slightly more expensive than those of the competition.
Astro is a manufacturer of high-quality goods with a focus on gaming, and its headphones are no exception. They have a solid reputation in the community due to their cozy design, excellent microphone, and well-balanced sound. Their higher-end devices frequently outperform their entry-level headsets, which are frequently overpriced in comparison to those of rival firms. However, Astro manufactures excellent gaming headphones, so if you're keen on that particular brand, you should be able to find a pair that meets your demands.