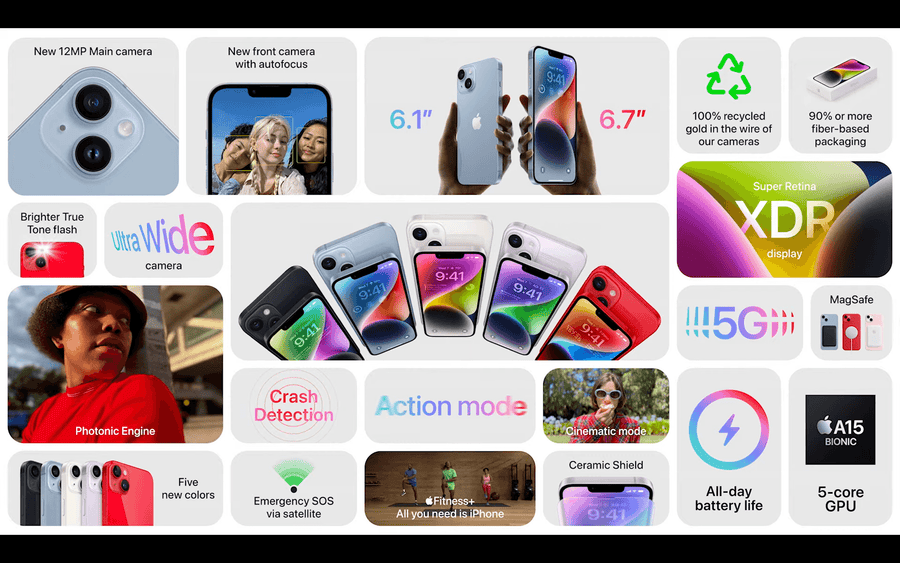 Features of iTunes Store, iTunes US | Benefits of Digital Cards
The services of the iTunes Store are always available thanks to the management of hundreds of sustainability and reliability engineers.

The iTunes US has the most well-known songs from all musical genres, such as current rock, hot pop, rap, and American songs.

A digital card is a general identifying solution for identity management that is housed digitally online and represents any plastic card.
The iTunes Store is the largest digital and music retailer in the world. On it, you may buy millions of songs, albums, movies, podcasts, and educational courses. You can immediately add whatever you buy from this shop to your iTunes library. Users can purchase items from the store using iTunes gift cards because these cards contain credit that can be used to buy a variety of goods and services from the store.
The store offers limitless hosting and bandwidth for all apps, updates, in-app purchases, machine learning models, and other items. The iTunes Store gives users the option to restore apps on new devices and make in-app purchases in order to perfectly preserve access to content. Apple audits user accounts in order to preserve user integrity and safeguard intellectual property. You can also get automatic updates to get your apps' most recent versions.
How does the Store Benefit?
Apple iTunes is at the forefront of the virtual music revolution, offering consumers free, user-friendly methods to play and organize digital music and video files. The music that is kept on iTunes can be organized using a variety of precise information that let users search under a variety of headings, such as album, artist, track, or genre. The program includes features that let users make different playlists, burn CDs, or play the music that has been delivered to their library.
Apple iTunes 100 US
The hottest and most well-known songs from all musical genres, such as current rock, hot pop, rap, and American songs, are all available on iTunes USA. In 119 countries, Apple iTunes USA is by far the best option for Apple users to browse, discover, and download content legally online. It gives you the fun of picking out the movie, music CD, or game you want to buy.
Apple iTunes is an ad-free streaming music service that enables you to listen to tens of thousands of songs as well as your music collection. Users may focus on tracking at any time, whether they are online or offline, and can also make playlists, move and download audio files, receive personalized suggestions, and do much more. Additionally, iTunes gives you access to all of your music in one location across all of your devices in addition to enabling you to move on-call for any song from the iTunes collection. It offers internet radio, expert-curated playlists, the ability to store songs on your device for offline listening, and Siri integration on iOS devices.
Apple iTunes $200
The $200 US iTunes is really easy to use and is a great gift. Depending on your needs, it can be purchased in a wide range of denominations. It functions on the Apple App Store, Mac App Store, iBooks Store, and iTunes. Your iTunes account balance can be used to pay for in-app or app-store purchases. It is advantageous for acquiring Apple goods, accessories, applications, and different Apple memberships. Many people do not take into account online price structures with account information or ATM cards. As a result, Apple gift cards enable them to recharge and purchase items using pennies. A credit balance is added to your account when you redeem a card.
Apple iTunes 300$ US
The US$300 iTunes is really easy to use and is the ideal present. According to your preferences, it can be purchased in a range of denominations. To increase the security of your iTunes account so that it can be used for app or in-app purchases, it works in the App Store, Mac App Store, iBooks Store, and iTunes backup. People utilize it every time they want to give a present to someone without using a credit card. They check to see if their iTunes account has enough credit. It makes it easier for people to use the card by using a digital code.
The top 100 songs on iTunes USA include the newest and most well-liked music singles and hits from all musical genres, including current rock, warm pop, rap, and USA songs. 119 nations offer access to Apple iTunes USA, which is the best way for Apple consumers to browse, find, and download content online legally. It gives you the fun of picking out the movie, music CD, or game you want to buy.
Advantages of Using Digital Cards
Digital Cards make it easier and less time-consuming for people to attend events like classes, work, or group activities by allowing them to automatically check in and out using their smartphones. Smartphones may have digital cards, which are credit cards rendered digitally. A digital card functions like any other form of payment does for any transaction. Modern alternatives for secure and convenient spending include digital cards. They provide mobile payment options that eliminate the need for real cards by enabling customers to make purchases using their phones instead.
Regardless of the industry or size of the firm, digital cards are essential for all types of enterprises. Digital cards are now utilized to promote a company's brand as well as to communicate contact information. Business facts and contact information are displayed on your digital business cards, which are electronic versions of paper business cards. On your smartphone, you may effortlessly share these cards. The best technique to draw customers' attention on a budget and with little effort is digital cards. Paper design and printing are highly expensive for small enterprises. However, with Digital Cards, you simply need to spend money on designing; printing is not necessary. Overall, the cost is lower than it would be with standard visiting cards.
How does a Digital Card Work? 
Digital cards connect the payment method (such as a bank account, for example) and the retail outlet where the transaction is taking place, much like physical cards do. The user's smartphone must have a compatible app for it to establish this connection, which is the only distinction. Digital Cards can be used as a payment method at a variety of establishments, including online or physical stores, in-app purchases like food deliveries, rideshares, mobile shopping, and ATMs for depositing or withdrawing cash, depending on the installation available. In essence, Digital Cards provide an accessible method of paying using a smartphone rather than a traditional credit or debit card.
Recent problems with conventional credit cards include data leaks. One of the most recent occurrences involved the clothing company Bonobos, which had over 3.5 million credit card details stolen by thieves in January 2021. A digital or virtual credit card offers improved protection from data breaches and other issues, making it one of history's last breakthroughs. A 16-digit, individually generated number is used by digital credit cards.
How does this make a Digital Card More Secure?
In a variety of methods, for instance, virtual credit cards enable users to make purchases using their main credit card without having to provide their main credit card number. Similar to digital credit cards, users can decide to restrict their use to specific merchant outlets or set a low spending cap. Advanced security against hackers and thieves is provided by digital payment cards. People must cancel or disable the physical card in the case of a loss or data breach and wait for the bank to provide a replacement card.
The cancellation process for digital cards is substantially quicker through their credit card account. To put it simply, virtual card issuers assign a random credit card number, expiration date, and security code to each user, all of which are connected to the user account. The transaction information appears on your credit card statement after you use the digital card.
For years, the iTunes gift card has been a well-liked stocking stuffer with a tech theme. If you recently opened one, we have some suggestions on what to buy! You can still use the iTunes gift card to make purchases and you can also use it to make purchases at the Apple Store. Apple's website no longer offers the older cards for purchase, though.
Apple Music Membership
In the United States, an Apple Music subscription costs $14.99 per month for a family of six, $9.99 per month for individuals, and $4.99 for students. Apple Music provides a free three-month trial in the majority of nations.
Additional Subscriptions
You may purchase several other subscription-based services offered on the App Store with the iTunes gift card, including Netflix, Hulu, Spotify, ESPN+, Tidal, and Dropbox.
Storage on iCloud
You instantly receive 5GB of free storage for pictures, movies, and other items when you sign up for iCloud. You can upgrade to a larger storage plan from iTunes USA, which offers 50GB for 99.cents per month, 200GB for $2.99 per month, or 2TB for $9.99 per month if you need more space.